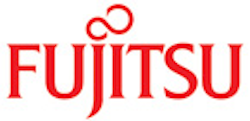 Fujitsu Network Communications, Inc., is a trusted partner to a broad spectrum of customers across all industries, enabling them to realize the maximum value from their communications networks. We are a market-leading U.S.-based manufacturer of network equipment and a top U.S. patent holder in optical networking. Our solutions combine the best wireline, wireless, and software technology with extensive multivendor services expertise to deliver custom, end-to-end network integration and management solutions. For more information, please see http://us.fujitsu.com/telecom and connect with us on LinkedIn at www.linkedin.com/company/fujitsu-network-communications, and follow us on Twitter @FujitsuFNC.
Request More Information
Fill out the form below to request more information about Fujitsu Network Communications.
---