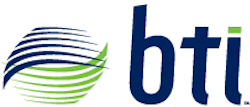 BTI Systems is the leading provider of intelligent networking software and systems that empower content and service providers to capitalize on the demand for bandwidth driven by long-term trends in cloud services, mobility, and Internet video.
With a proven ability to apply leading-edge technology to real-world applications, BTI delivers innovative solutions for Cloud Networking, Mobile Backhaul, Ethernet Business Services, Data Center Interconnect, and Metro Networking applications. OEM agreements and partnerships with industry-leading companies like Fujitsu further strengthen these solutions. More than 380 customers rely on BTI to scale, optimize and monetize service delivery, including leading content and service providers with deployments around the world.
BTI is a global company with headquarters in North America, and regional sales, marketing and R&D centers of excellence throughout the world. Top-tier venture capital firms fund the Company, including: Bain Capital Ventures, BDC, Covington Capital and GrowthWorks.
For more information, visit www.btisystems.com.
Request More Information
Fill out the form below to request more information about BTI Systems.
---