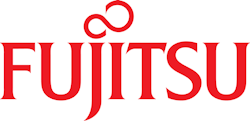 Fujitsu Network Communications Inc., headquartered in Richardson, Texas, is a market-leading provider of communications network equipment and solutions. The company also offers a broad portfolio of multivendor network services as well as end-to-end solutions for design, implementation, migration, support, and management of optical networks. For seven consecutive years Fujitsu has been named the U.S. photonics patent leader, and is the only major optical networking vendor to manufacture its own equipment in North America. Fujitsu has over 500,000 network elements deployed by major North American carriers across the US, Canada, Europe, and Asia. For more information, please see: http://us.fujitsu.com/telecom.
Request More Information
Fill out the form below to request more information about Fujitsu.
---