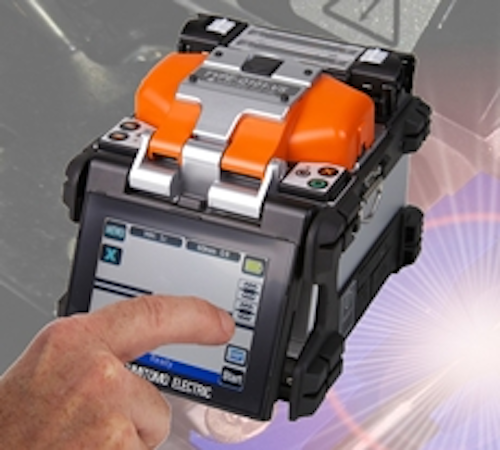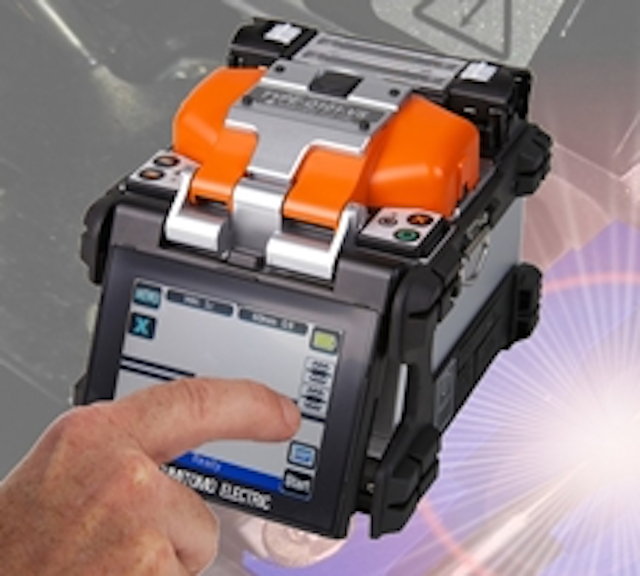 Sumitomo Electric Lightwave (SEL) has introduced the Quantum Type-Q101-VS V-Groove Fusion Splicer. The third member of the Quantum Splicer family aims to meet the need for an advanced but affordable fusion splicer for data center, enterprise, FTTx, OEM, and other fiber-optic network requirements.

The Quantum Type-Q101-VS is the only V-groove splicer with patented dual independent heat shrink ovens, SEL asserts. This feature eliminates the heat waiting time typical of other splicers and improves splicing efficiency by 70%, SEL says.

Like the other members of the Quantum Splicer family – which includes the Quantum Type-Q101-CA Core Alignment fusion splicer and the Quantum Type-Q101-M12 Mass fusion splicer – the Quantum VS offers a fully functional touch-screen interface as well as a keypad interface. It supports Internet connectivity to enable 24/7 remote maintenance; it also supports downloading and uploading of splicing project data, training videos, audio, and software. It offers an SD port for data storage.

The Quantum VS measures 120 mm W x 154 mm D x 130 mm H and weighs 2.1 kg with battery. But it features a 640x320 fiber view that SEL describes as the industry's largest as well as the longest electrode life. The unit also complies with stringent shock, waterproof, and dust resistance requirements.

The splicer is compatible with the Lynx2 CustomFit Splice-On Connectors for customized, on-site cable builds and terminations as well.

"We are pleased to offer our customers the most technologically advanced v-groove splicer while making it one of the most affordable to own," comments Dwayne Holst, product manager for the Lightwave Network Products division at SEL. "Our goal is to listen to our customers' valuable input and to design fusion splicers with our history of unwavering commitment to product and service reliability that ultimately offers our customers what they have asked for: the best and most advanced fusion splicing technology with 24/7 service and support. The consistent achievement of this goal is the foundation of the Quantum fusion splicer line's success."

The system, which SEL describes as "competitively priced," is immediately available for orders and shipping.

For more information on splicers and suppliers, visit the Lightwave Buyer's Guide.