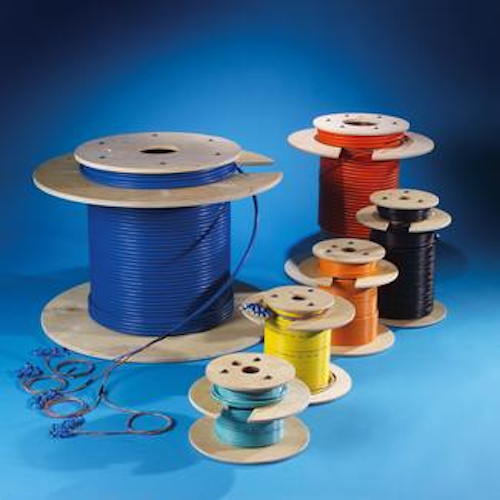 April 22, 2004 New London, CT -- Ortronics recently announced its new OptiMo Pre-Terminated Fiber Optic Trunk Cable System, which provides a simplified, reliable, and cost-effective alternative to field connector installation, say company representatives. Designed to support advanced applications such as 10-Gigabit Fibre Channel (10GFC) and 10-Gigabit Ethernet (10GBASE-SR), OptiMo trunk cables offer an ideal backbone solution for data centers, storage area networks (SAN), and local area networks (LAN) installations.
OptiMo trunk cables combine advanced cable design and flawless factory termination processes for unsurpassed optical performance, contends the company. Pre-terminated connectors eliminate costly field-termination time, while optional pre-installed pulling grips simplify the cable pulling process. Advanced deployment packaging offers access to all terminations and facilitates confirmation testing prior to installation, resulting in a faster, simpler installation with minimized chance for error. The advanced cable breakout design facilitates cable routing and dressing in and between the rack and fiber enclosures.
As part of the NetClear end-to-end channel solutions that combine Ortronics connectivity with advanced cable from Berk-Tek, a Nexans company, the Ortronics OptiMo trunk cable system provides guaranteed dynamic performance and the added assurance of a 25-year warranty.