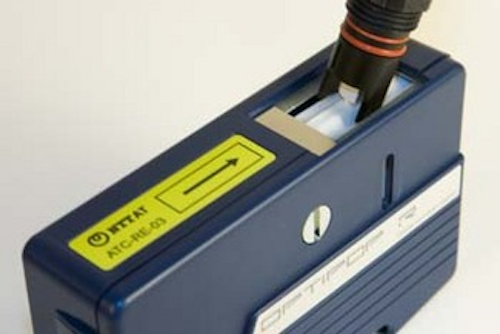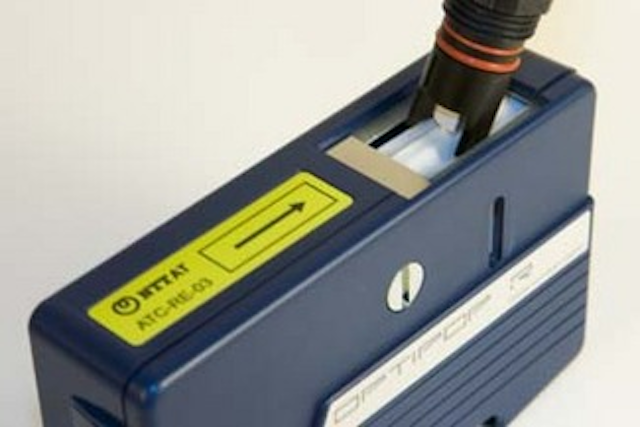 US Conec's Optipop Hardened Connector Cleaner
June 12, 2006 Hickory, NC -- US Conec announces the introduction and immediate availability of a dry cloth cleaning tool designed to clean oil and debris on singlemode APC outdoor hardened connectors such as the OptiTap connector from Corning Cable Systems. The cleaning tool was co-developed with NTT-AT and is an extension of the Optipop Reel Cleaner product line.
The rapid and growing deployment of connectors for the fiber-to-the-home (FTTH) market has intensified the need for effective, craft-friendly cleaning. The Optipop FTTH cleaner does this with a rugged case that protects the cloth from environmental contamination. The design retains all of the features of previous Optipop cleaners, such as elimination of ESD and a unique micro-fiber cloth that lifts the debris from the fiber end-face. The cleaning cloth is washed with purified water in a clean-room environment, which makes it completely debris-free. Each unit will provide in excess of 420 cleanings and accepts standard Optipop replacement reels of cloth.