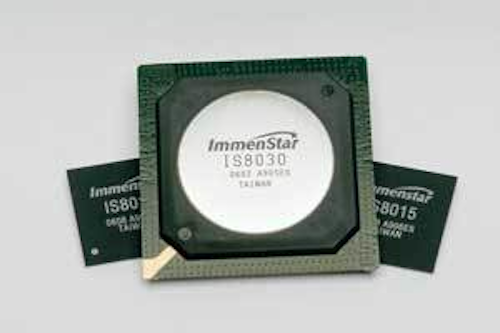 ImmenStar (www.immenstar.com) emerged from stealth mode on May 31, 2006, with what it claimed was the industry's first fully integrated, high-density EPON switch chipset. Eight customers and a multimillion dollar purchase order later, the company has unveiled its second product, a dual-mode EPON/GPON switch chipset that leverages and builds on the strengths of its predecessor.
From the outset, the vendor's goal has been to help speed the development and deployment of FTTH. "If the price structure is too high, it's hard to compete with copper, with DSL," admits John Wuu, ImmenStar's president and CEO. "So we have really worked hard to come out with a feature-rich product to help carriers deploy triple play with QoS [quality-of-service] and also get the price structure down."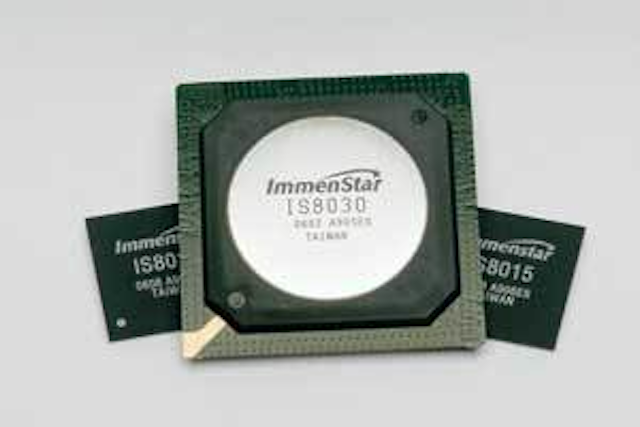 ImmenStar's new dual-mode EPON/GPON switch chipset features the same basic hardware and software as its previously released MuLan EPON chipset (shown above) but includes a GPON framer, enabling migration from EPON to GPON with just a board-level change.
While its competitors "leave the complex system design responsibility to the system vendor," says Wuu, ImmenStar's chipsets integrate most of the necessary components and management. Its first-generation MuLan chipset, for example, features an EPON media access controller (MAC), Gigabit PHY, and frame buffer plus the SerDes, switch engine, and QoS engine, which provides service-level agreement (SLA)-based QoS. The iROS operating system and application program interface (API) provide complete management and control, so the system vendor need not worry about the microcode at the chipset level.
ImmenStar's second release, the Turandot, builds on the integration of the MuLan chipset, with the addition of a GPON framer and TDM interface. Like the MuLan, the Turandot also includes four PON ports, making them the highest-density chipsets available today, says Wuu. As such, both chipsets feature fiber-cut protection; one fiber pair can be used as the active route and the other as a standby should the active route fail.
The Turandot's key differentiator, though, is its integrated EPON/GPON capability. The dual-mode chipset allows system vendors to play in both the EPON and GPON markets by enabling a unified design and development process that they can leverage across both product portfolios.
For his part, Wuu is adamant that the Turandot "is a GPON solution for GPON system vendors," he says. "It is also an EPON solution for EPON vendors. And it is a dual-mode solution for system vendors with a global footprint who are interested in or have the intention to deploy their PON systems into both the EPON and GPON markets."
The vendor's MuLan EPON-only chipset already has customers in the U.S., China, Japan, Korea, and Taiwan, and ImmenStar is hoping its dual-mode chipset will debut to similar success. The company believes it is well positioned to satisfy the needs of an indecisive global market that continues to debate the relative merits of EPON and GPON. While EPON has gained significant traction in Japan and GPON has won favor in the U.S., carriers in China have not yet reached a decision, says Wuu, who notes that even those who look like they have decided still may change their minds. While most vendors approach the EPON versus GPON debate with near-religious fervor, Wuu believes that some EPON proponents eventually will migrate to GPON, particularly in Asia.
"Countries like Korea, China, and Taiwan — they are heavily into EPON trials right now," Wuu reports, "but people are also talking about GPON. However, GPON's technology maturity and economics are not at the point for them to do mass deployment." So even if an Asian carrier adopts EPON in the near term, it still may migrate to GPON in the future.
And ImmenStar has tried to make this migration as seamless and easy as possible. Using the Turandot chipset would enable the system vendor to migrate from EPON to GPON with only a board-level change.
Of course, the access market is extremely cost-sensitive, leading one to wonder about the price penalty associated with the dual-mode chipset. According to Wuu, the incremental cost of adding the GPON framer is negligible, only about 5%.
For the early adopters, the FPGA should be available in November, with the ASIC following three to six months later — on the optical line terminal (OLT) side; the optical network unit (ONU) chipset is expected later.