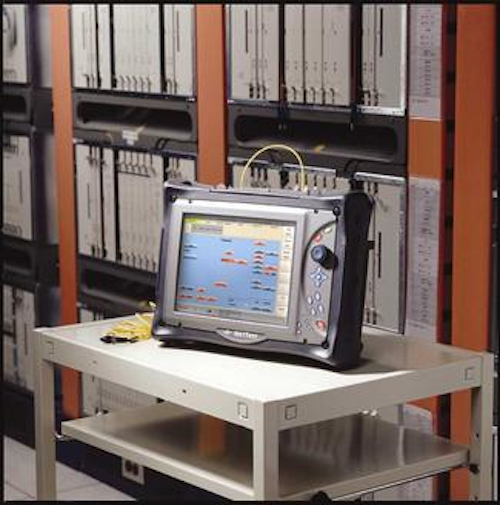 NetTest today unveiled the NetTest CMA5000 Multi-Layer Network Test Platform that combines best-in-class performance and ease-of-use for accelerating the deployment of new services and reducing the total cost of measurement, claim company representatives.
Through the open-architecture design of the CMA5000, NetTest offers what it claims is the highest performance measurement applications in one powerful, modular platform, enabling networks to be installed, commissioned, and documented more efficiently with less cost. In addition, the flexibility and scalability of the CMA5000 allows the platform to evolve with user testing needs and technology for addressing ever-changing telecommunication infrastructures. This latest entry in NetTest's CMA family includes all required testing applications to install, commission, and maintain multiple layers of current and next generation networks.
"NetTest understands, through its well-established relationships with service providers and vendors worldwide, that network operators are increasingly called upon to manage multiple layers of complex, converging networks," explains Mark Bieberich, senior analyst with the Yankee Group. "With the CMA5000, NetTest successfully combines versatility and ease-of-use in a single test and measurement platform for multiple network layers."
"We've designed the industry's next generation network test platform by listening closely to our customers," adds Jens Maal?e, chief executive officer and chairman, NetTest. "They need the ability to quickly deploy new services and respond to the evolving requirements of their customers. Consequently, NetTest has created the CMA5000 with applications that range from OTDR, OSA and Dispersion to BER and Gigabit Ethernet test, making the CMA5000 the ideal solution for addressing the multiple layers of communication networks."
CMA5000 benefits and features
Accelerate the Deployment of Services: High performance for all applications allows networks to be characterized and commissioned faster than the competition, providing accelerated time to revenue, contend company representatives.
Performance and Bandwidth Optimization: The CMA5000 can fully qualify multiple-layer networks for maximum performance and revenue generation.
Reduce the Total Cost of Measurement: One flexible platform that provides complete testing solutions that will save time and money by--
• Minimizing training
• Increasing user efficiency
• Reducing equipment inventory
• Decreasing test time via best of breed performance
NetTest will unveil the CMA5000 Multi-Layer Network Test Platform at Supercomm, June 4- 6, 2002, at Booth #31722. For more information about Nettest, visit the company's Web site at www.nettest.com.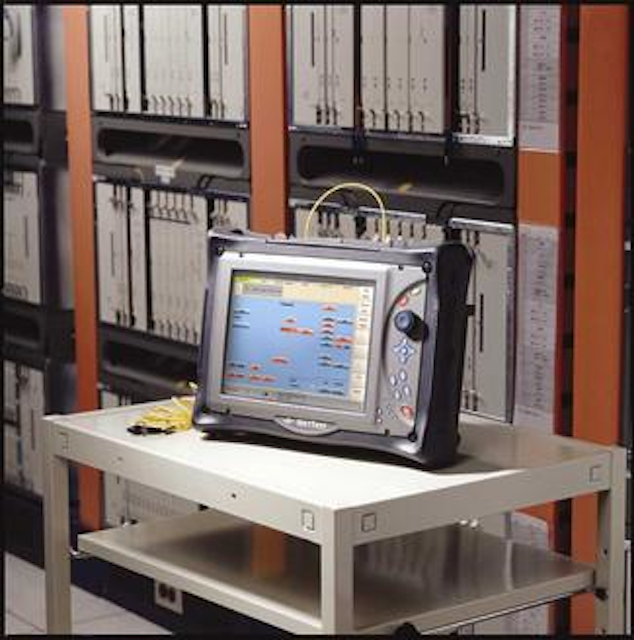 Nettest's Multi-Layer Network Test Platform