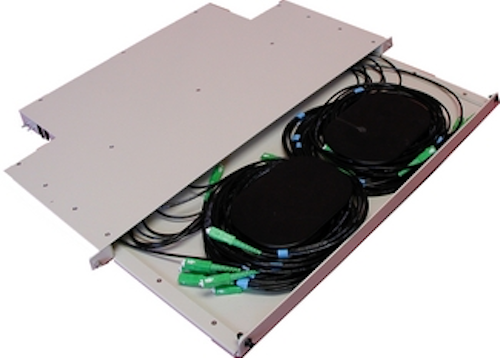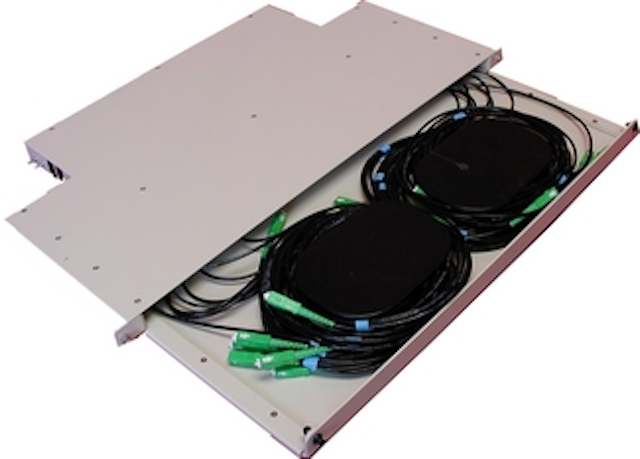 May 4, 2006 Plymouth, MN -- APA Cables & Networks (APACN), a wholly owned subsidiary of APA Enterprises, Inc. has unveiled a new line of ruggedized passive connectivity products for FTTx outside plant (OSP) applications, highlighted by what the company touts as the industry's first ruggedized splitter. APACN designed the splitter to addresses environmental and human handling issues, including "one-touch" installation for service turn up.
According to Johnny Hill, APACN's vice president of product development, the splitters' rugged construction and one-touch design address the company's belief that human handling is the principal cause of network downtime. The "one-touch turn-up" design enables output legs to be handled only during customer turn-up. Unlike many competing products that require the output legs to be moved to a "parking lot" after the splitter is installed, then moved again when a customer is put on the network, the APACN design minimizes handling and reduces the chance of fiber damage.
In addition to being easy to install, the splitter's optical cable maintains high performance in temperatures ranging from -55°C to +85°C and will not sag or wilt during temperature cycles. This flexibility helps in preventing microbends in the fiber, according to a press release describing the product.
The splitters are based on planar lightwave circuit (PLC) technology. Hill says that while splitters based on fused biconic taper (FBT) technology had been popular in the past, PLC-based splitters have overcome initial customer reliability concerns to become the technology of choice. APACN has three qualified PLC component vendors -- PMS, Titan Photonics, and ColorChip. APACN performs the packaging of splitter components.
Hill admits that the rugged splitters will cost more than standard alternatives. However, that premium should be less than 10%.
APACN's ruggedized splitter is available now as the standard splitter component in the company's Fiber Scalability Center (FSC) line of OSP cabinets. The ruggedized splitter supports one 1x32, two 1x16, or four 1x8 configurations, without a penalty in real estate or port counts. Existing customers can retrofit the splitters into cabinets already in the field. The cabinets themselves come in configurations that will support 576, 288, 192, and 96 homes served. Hill predicts that as data rates to individual homes rise, the smaller splitter configurations will become more popular.
Hill says the company principally targets independent operating companies. The FSC is listed by the U.S. Department of Agriculture (USDA) Rural Development (RD), which enables rural broadband service providers to apply for loans toward the purchase of the equipment.
The ruggedized optical cable used with the splitters is available as patchcords or pigtails for the OSP as well as in pre-connectorized offerings which round out the new product line.
--S. Hardy