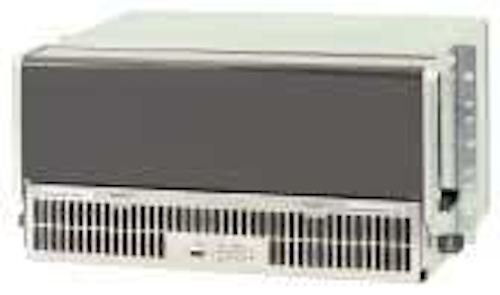 Lightwave is pleased to recognize the winners of the magazine's fifth annual Attendees' Choice Awards, held at the 2005 Optical Fiber Communications Conference / National Fiber Optics Engineers Conference in March. The awards are designed to provide a "grass roots" view of what's hot and what's not, and many OFC/NFOEC attendees took the time to tell us which products impressed them the most on the show floor. Following are the leading vote-getters among eight product categories: systems, subsystems, components, test equipment, installation, design tools, manufacturing, and education & training. One particular product also is recognized as the "best of show" for receiving the most votes among the more than 70 contestants.
Product information on the 70-plus product nominees that participated in the OFC/NFOEC Attendees' Choice Adwards is contained in the March 2005 issue of Lightwave and available at www.lightwaveonline.com.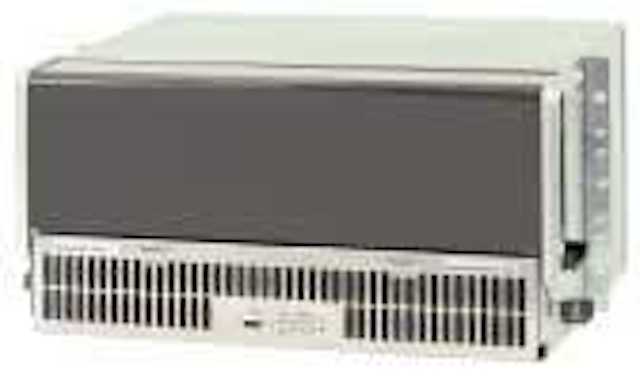 The Metropolis wavelength services manager helps service providers deliver optical bandwidth directly to their customers' premises in the metro access, interoffice, and regional application spaces and increase the capacity of their infrastructure. The modular and flexible architecture reduces complexity through a common optical platform using DWDM and CWDM technologies.
Lucent Technologies, Murray Hill, NJ, www.lucent.com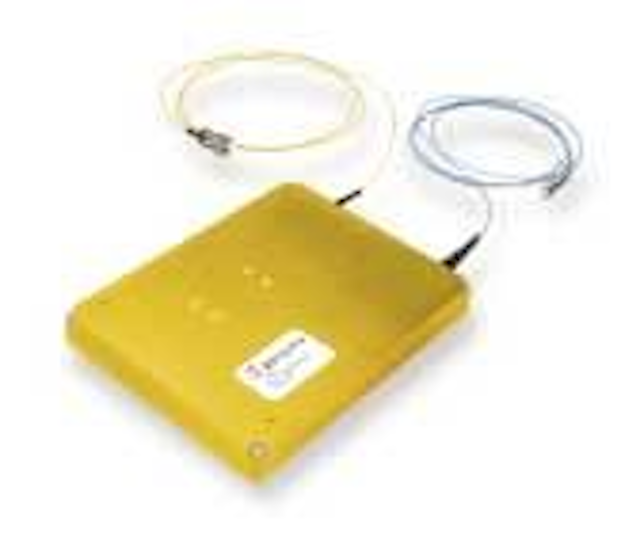 The 10-Gbit/sec widely tunable transponder incorporates advanced electronic distortion compensation technology to increase dispersion tolerance to >±2,000 psec/nm. It is designed for use in both dynamic network applications where the dispersion path may change over time and more static applications where network planning constraints are eased substantially.
Agility Communications, Goleta, CA, www.agility.com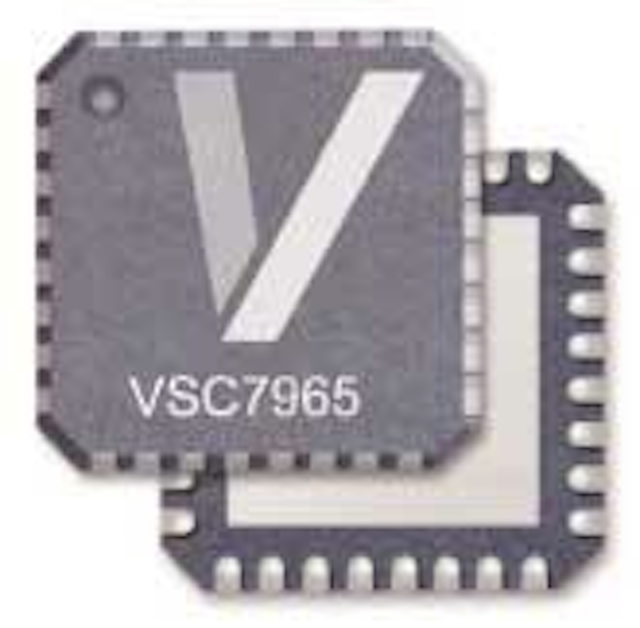 The VSC7965 integrated burst-mode DFB/FP laser driver and limiting amplifier supports data rates of 125 Mbits/sec to 1.25 Gbits/sec. It is designed for use in BPON, EPON, and GPON optical-network-unit modules as well as 155- and 622-Mbit/sec small-form-factor optical modules. The device has an automatic power control loop that supports both burst- and continuous-mode operation. The PPC function does not require any initialization sequence, allowing for instantaneous operation.
Vitesse, Camarillo, CA, www.vitesse.com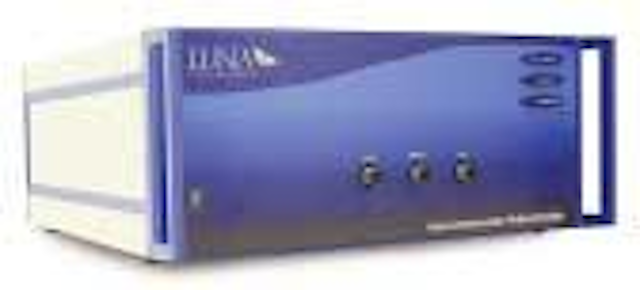 With the frequency-domain reflectometer failure-analysis tool designers and manufacturers of optical components, modules, and assemblies can measure minute reflections with 125-dB sensitivity, 60-dB dynamic range, and 40-µm spatial resolution for up to 30 m of optical length with zero dead zone to improve product quality and reduce test time.
Luna Technologies, Blacksburg, VA, www.lunatechnologies.com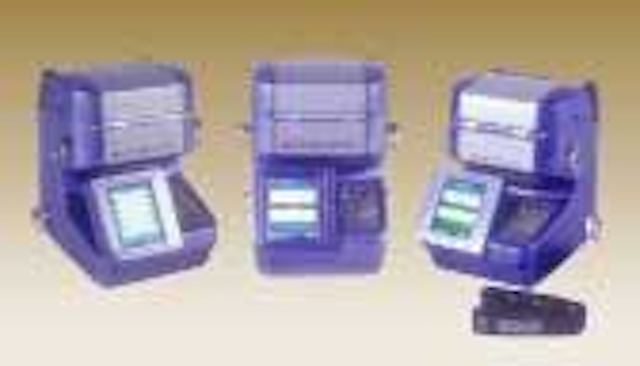 For FTTP/FTTH, premises, optical-component-assembly, and restoration applications, the TomCat handheld fusion splicers offer ease of use and portability while providing precision and reliability. The 25S single-fiber and 25U mass fusion splicers feature dual-camera splice screening technology and splice estimation. They have adjustable position monitors, front-to-back workflows, and fiber-holder systems.
Sumitomo Electric Lightwave, Research Triangle Park, NC, www.sumitomoelectric.com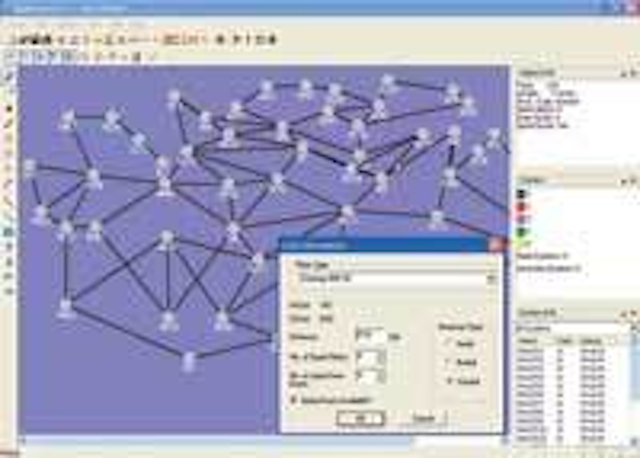 OptSim 4.0 is an intuitive modeling and simulation environment for the design and performance evaluation of optical communications systems. Its proprietary time- and frequency-domain algorithms allow simulation of complex systems with efficiency and accuracy. The program includes an extended library of predefined components that can be used to create many different what-if scenarios. Flexible co-simulation interfaces with MATLAB, C/C++, Fortran, etc., make it easy to create new custom components and reuse old code.
RSoft Design Group, Ossining, NY, www.rsoftdesign.com
The model 6500 eutectic die bonder combines high accuracy, speed, and compact 38×48-inch footprint for precision assembly applications. Placement accuracy of 1.5 µm, 3 sigma and throughput >7 sec/placement automate assembly for advanced multi-component, multi-step assembly processes such as P-side down laser-diode attachment, silicon bench (V-groove) placement, high-density RF power transistors, and ultra-fine-pitch hybrid assemblies.
Palomar Technologies, Carlsbad, CA, www.palomartechnologies.com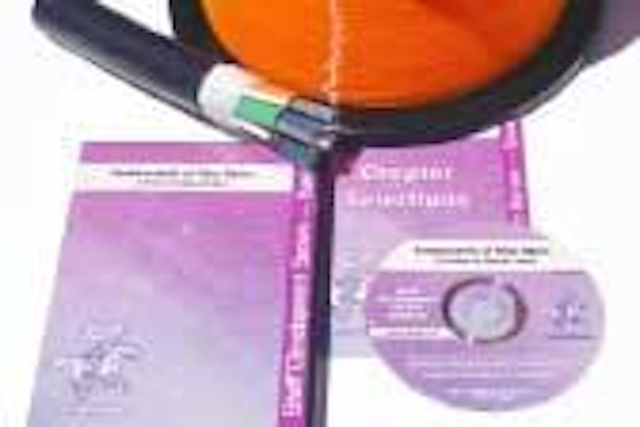 "Fundamentals of Fiber Optics: A Primer on Optical Fibers" reviews the fascinating history and evolution of optical fibers. The DVD serves as a primer on major types of fibers, their structure, and their applications. Other topics include attenuation, manufacturing processes, tolerance concerns, fiber modes, optical dispersion, WDM, and specialty fiber types. The DVD incorporates video clips, animations, and graphics to enhance the learning experience.
Light Brigade, Tukwila, WA, www.lightbrigade.com