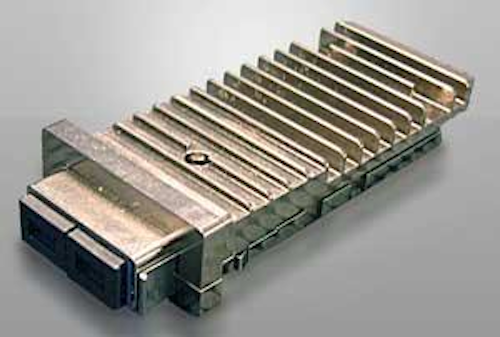 The IEEE 802.3aq Task Force, charged with developing a cost-effective mechanism for upgrading legacy multimode fiber links from 1-Gigabit Ethernet (GbE) to 10-GbE, is diligently drafting the 10GBase-LRM standard, which should be ratified early next year. In the interim, WDM-based LX4 transceivers are already shipping from the likes of Emcore, Opnext, MergeOptics, and Cisco Systems and appear to be gaining market traction. In fact, several LRM proponents seem to be hedging their bets, developing both LX4 and LRM devices. Has the pendulum swung back to LX4-at least in the near term?
Marketing departments on both sides of the debate have been working overtime, as each tries to sell the industry on its respective benefits. Industry experts interviewed for this story note that neither the LX4 nor the LRM technology has a performance advantage over the other. Both are designed to work over 300 m of multimode fiber (though LX4 proponents will argue that LRM gets you to 300 m but no further). Where LX4 and LRM will really compete is on cost.
LRM advocates argue that the WDM-based LX4 requires four lasers, four laser drivers, four photodiodes, four transimpedence amplifiers (TIAs), and complicated mux/demux functionality-resulting in an expensive end product. LX4 backers admit that the LX4 requires more components, but those components and technologies are already well understood. On the other hand, the electronic dispersion compensation (EDC) technology required for the LRM device has yet to be proven, they assert. (See related story, "EDC continues to retain long-haul positioning," page 35.)
LRM may well be more cost-effective in the future, admits Bryan Gregory, vice president of marketing at Emcore (Somerset, NJ), but "they have very expensive circuitry and design and testing issues ahead of them, and they need to hit some volume before they achieve those [desired] price points," he says. "There's some ways to go before they get a large number of modules out, they get their processes stable, they get their yields up. They need to go through all that initial pain of shipment that you go through when you release a brand new type of module."
Those who advocate the use of LRM devices disagree. The LRM is essentially just an LR module with a Fabry-Perot laser instead of a DFB, contends Todd Swanson, director of marketing at Finisar (Sunnyvale, CA). The LRM's single 10-Gbit/sec Fabry-Perot is less expensive than the four 3.125-Gbit/sec DFB lasers required for the LX4 device, he says.
And the EDC chip can be integrated into other ICs, including the clock and data recovery (CDR) and serializer/deserializer (SerDes) chips, adds Swanson. Eventually, EDC will become a standard feature of other ICs and will not be purchased at an additional cost. "You're doing these things in CMOS now, and the cost of ICs comes down dramatically over time," says Swanson. "Much more dramatically than the cost of labor for assembling an LX4 or the optics of an LX4."
For its part, Finisar remains bullish on LRM. "We think LRM is the long-term winning solution," surmises Swanson. "We were the first to demonstrate an LRM module, in fact, and we did it in an XFP form factor. We'll eventually have LRM products; there's no doubt about that."
Swanson is hesitant to reveal Finisar's plans for LX4, if indeed the company has made any plans. (Senior Finisar sources expressed very favorable opinions about LX4 to a Lightwave editor at OFC last March.) "On the LX4 front, we will keep looking at the technology," he says. However, he adds, "A lot of the discussion to date has been one technology versus the other and what's going to be the ultimate winner. But if a company has the resources and/or through other means could offer both products, that would be the ideal solution. Then you could let the market decide what the winning solution is."
The folks at Opnext (Eatontown, NJ) and Agilent Technologies (Palo Alto, CA) would likely agree with Swanson since both companies have confirmed they are working on LX4 and LRM devices. "Our personal view is that LRM makes a lot more sense in a serial transceiver, and LX4 makes a lot more sense on a XAUI-based," asserts Matt Traverso, senior manager of technical marketing at Opnext. "Depending on which form factor ends up winning out, I think that will help guide which standard will win out."
In the interim, Opnext plans to offer both LX4 and LRM devices, says Traverso, because the company possesses both core technologies in its portfolio. However, Opnext's forecast for LX4 transceiver demand is "orders of magnitude above the LRM," he notes. To date, the company has only shipped LX4s, which it publicly introduced in May in XENPAK and X2 form factors.
While LRM proponents cite cost as the biggest advantage of LRM, size is also important since LRM transceivers can be made in several form factors, including the XFP. LRM backers argue that it's nearly impossible to fit an LX4 device into an XFP form factor, but the LX4 vendors are quick to note that they think it's technically feasible.
"From a power consumption point of view, it is possible because we just need to get under three-and-a-half [watts] for the XFP to work," says Traverso, who notes that Opnext's LX4 device already consumes <3 W at nominal temperatures and voltages. As noted previously, however, Traverso does not believe it will become the dominant approach for XFP, partly because it would require the addition of a SerDes to make it compatible with the module's XFI serial interface.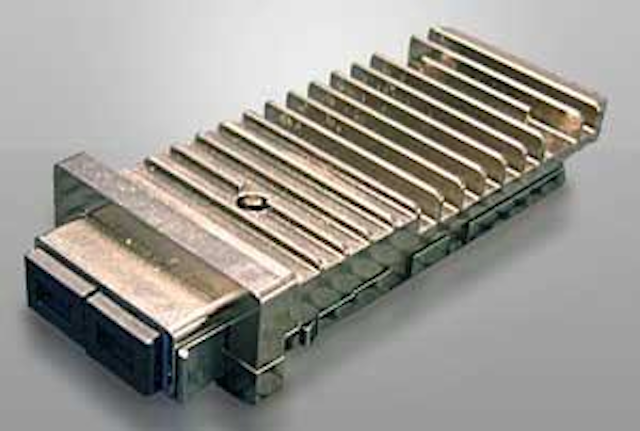 Opnext recently released an LX4 module in an X2 form factor and remains bullish on the short-term prospects for the device. The company also plans to offer an LRM module once that standard is completed.
Nevertheless, Emcore's Gregory says, "You can put LX4 in any form factor you'd like. We don't have an announced product there, but we have certainly thought about it."
According to Gregory, Emcore currently is focused on the form factors that are shipping: XENPAK and X2. But as the market matures and XFP implementations gain traction, the company will likely put more effort into developing an LX4 device that fits into the smaller form factor, he says.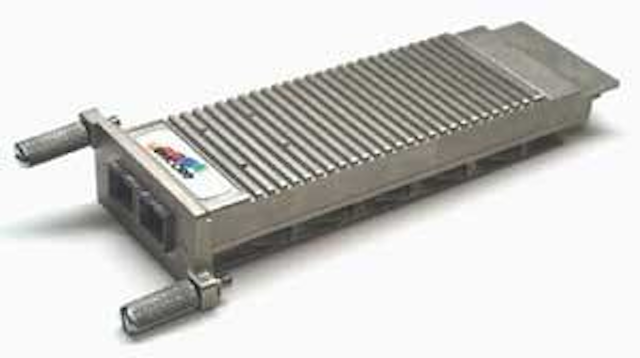 Emcore leads the 10-Gigabit Ethernet-transceiver market with more than 10,000 LX4 devices shipped. In February, the company launched an extended-reach version capable of supporting multimode-fiber links >300 m.
In the past, people speculated that LX4 would have a serious head start in terms of market traction, leaving the LRM to chip away at the LX4's market share over time. With the exception of Emcore, that doesn't appear to be the case. "It's not clear to me how many LX4 vendors you're going to have by Q106," says Swanson. "Is it going to be two? Still just one? Three? In my mind, it's not some plethora of LX4 suppliers."
Swanson believes the industry will see multiple companies announce LRM devices when the IEEE 802.3aq standard is ratified early next year-and possibly even before then. According to David Cunningham, chair of the IEEE 802.3aq Task Force, the standard should be mature enough after the group meets this month for vendors to start releasing preliminary devices.
The linchpin seems to be the LRM standards process. "I think the whole issue is around the standardization process and making sure that gets complete," says Tom Fawcett, director of worldwide marketing for Agilent's fiber-optic products division. "Then we will see the LRM and LX4 really go into battle. Until that happens, the LX4 is the only product that's shipping, so that's going to be what gets the orders."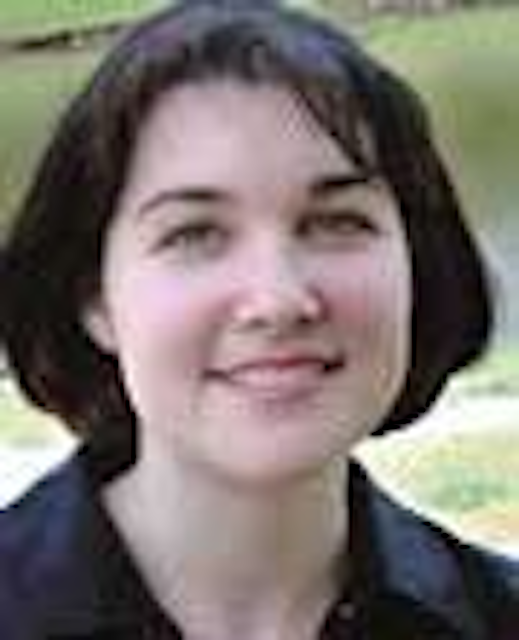 Meghan Fuller is the senior news editor at Lightwave.