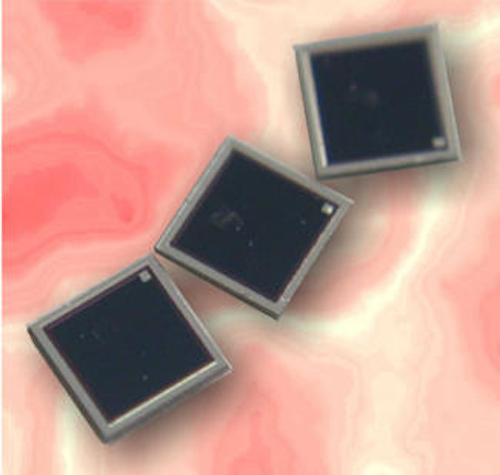 Advanced Photonix Inc. has introduced a new 4-Mbit/sec silicon PIN photodiode specifically tailored for price-sensitive OEM optical communication applications. According to the company, the new SD150-13-003 is primarily intended for use in IrDA-compatible transceivers, but is also useful for fiber-optic LANs and VCSEL-based IR links.
The SD150-13-003 offers low capacitance and fully depletes at low voltages, resulting in fast response characteristics. Rise and fall times have been optimized for digital transmission, and signal tailing, a common problem for photodiodes operating at low bias, is largely eliminated. The SD150-13-003 also has excellent quantum efficiency (>80% between 500 nm and 850 nm), say company representatives, yielding higher sensitivity and thus extending the effective operating range of IrDA enabled peripherals.
The SD150-13-003 is nominally supplied as an unpackaged chip with an active area of 1.4 mm2. Advanced Photonix can produce customized versions of the product to suit specific OEM requirements, as well as assemble the detector into IrDA transceiver modules.
For more information about Advanced Photonix Inc.(Camarillo, CA), visit the company's Web site at www.advancedphotonix.com.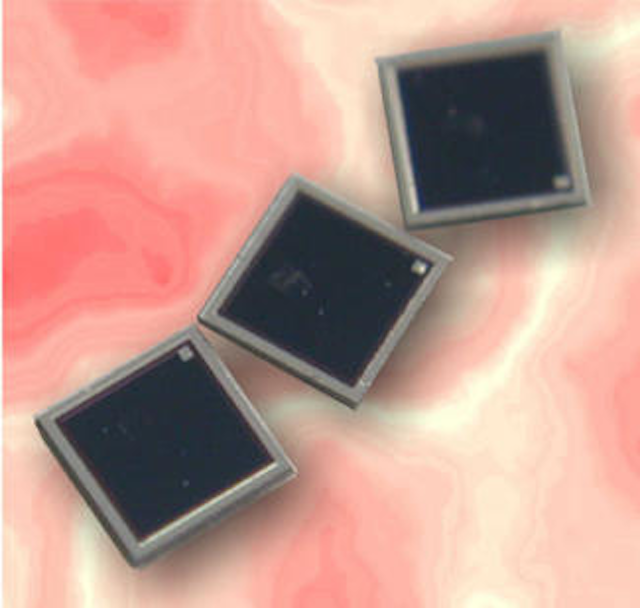 Advanced Photonix's IrDA detectors