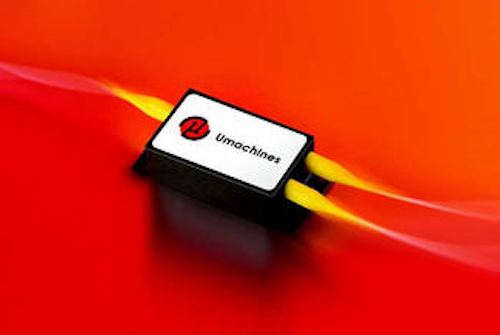 Umachines Inc., a developer and manufacturer of MEMS optical networking products, has unveiled its digital 2D 1x2 MEMS fiber-optic switch, the first in a series of MEMS-based networking products that the company will introduce this year.
The switch is compact, measuring 38mm x 16mm x 11mm. It provides channel selection between one input fiber and two output fibers for a number of network functions, including protection, Reconfigurable Optical Add/Drop Multiplexing (ROADM), monitoring, and provisioning. Umachines' switch operates across a wide range of temperature and humidity conditions and over the full wavelength range of 1290 nm to 1610 nm, independent of signal transmission data rates or protocol.
According to the company, its technical team has designed a MEMS switch that avoids both stiction and frictional wear, resulting in a switch that has successfully cycled over 100 million times without any detectable change in insertion loss. The device features low insertion loss (less than 0.4 dB typical, 0.6 dB maximum), low polarization dispersion loss (less than 0.1 dB maximum) and ultra low power consumption (6 mW) and can be built into arrays housed in a single package, saving board space and cost.
Samples of the 2D MEMS 1x2 switch are now available. The company will also demonstrate the device at OFC, March 19-21, 2001 in Anaheim, CA. For more information about Umachines (Pasadena, CA) and its products, visit the company's Web site at www.umachinesinc.com.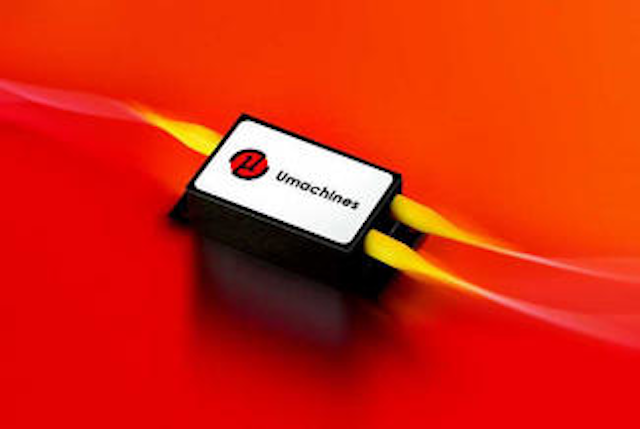 Umachines Inc.'s new digital 2D 1x2 MEMS fiber-optic switch