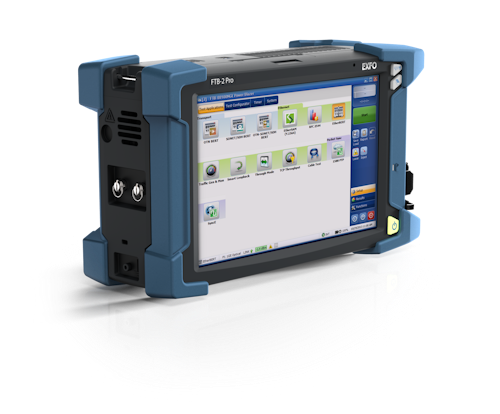 The test platform's flexibility in capability, pricing, and application make it a worthy technology for its users' current and future needs. Judge's Comment.
EXFO's FTB-88100NGE Power Blazer combined with the FTB-2 Pro platform is a 10-Mbps to 100-Gbps multiservice testing solution that addresses both 40G/100G mass deployments and field upgrades as well as lower-rate client service turn-ups. It covers a range of technologies, including SONET/SDH, OTN, and Ethernet.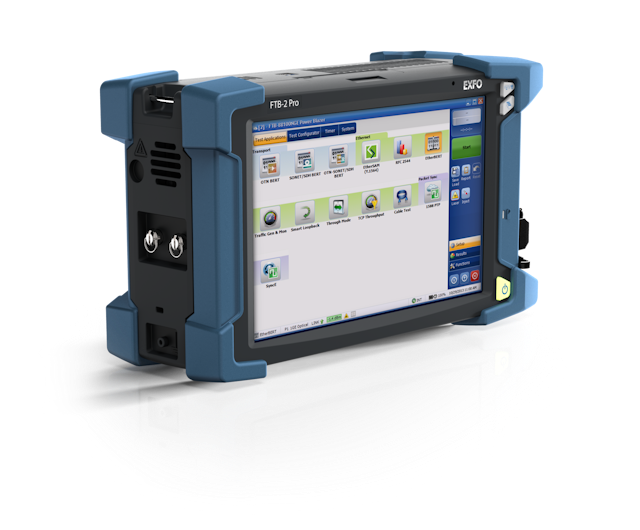 The FTB-88100NGE supports EXFO Test Function Virtualization (TFv). An OnDemand solution allows carriers to test rates or standards on a specific module for a specific period of time. EXFO says this eliminates the commitment of purchasing a software license and allows for a barrier-free entry point.
Additional features include support for optical channel Tx/Rx power measurement, per-lane frequency, and frequency offset measurements; user configurable RFC2544, including frame size up to 16,000 bytes; adjustable loopback to different layers; and advanced troubleshooting, including Advanced Ethernet Traffic Filtering, Packet Capture with filters, triggers, and truncation, and OTN Intrusive through-mode.
Click here to return to the 2015 Lightwave Innovation Awards page