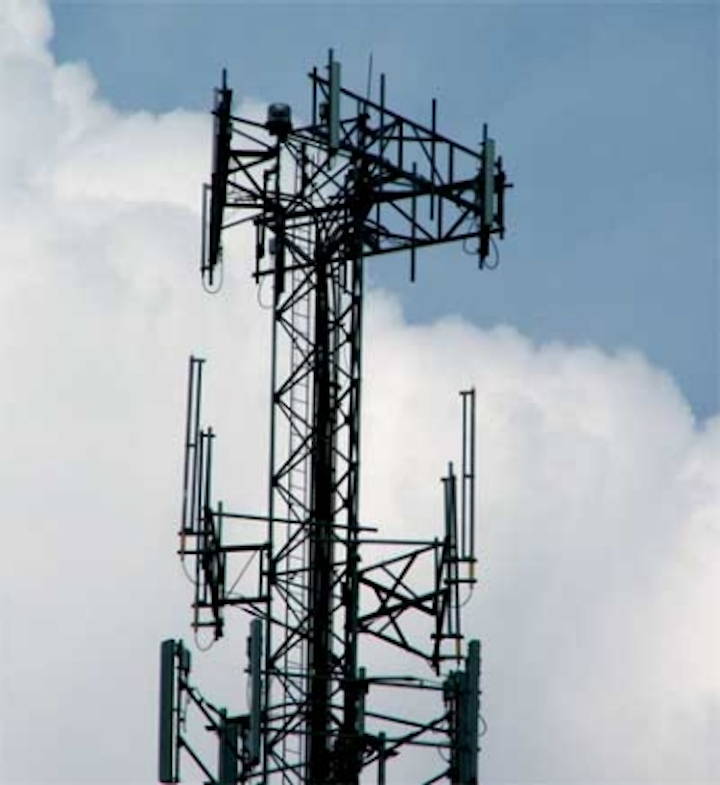 By Greg S. Gum
---
Overview
Traffic management has become a major concern for mobile networks as bandwidth-intensive data transfer increases. A new class of network terminating equipment can help ease this burden.
---
The mobile network clearly has grown from being just an alternative to wireline voice. Mobile networks now must accommodate all of the benefits of fixed-line voice, video, and broadband data plus the added wrinkle of mobility. Mobility coupled with high-bandwidth applications growth has made it much more difficult for operators to perform typical traffic management traditionally based on purely historical data patterns. Traffic congestion can quickly move from cell site to cell site and vary widely by type of application.
Usage on today's mobile networks continues to grow as the world becomes better connected (the number of cell sites is projected to reach 2.9 million this year) and the popularity of broadband data applications such as streaming video, mobile TV, social media, and online gaming increases exponentially. For example, key contributing applications include user-generated video; as Ovum indicates, peer-to-peer (P2P) video sharing is approximately 60% of traffic alone on operators' networks.
Prior to the advent of these high-speed applications, carriers actually sought to increase the data traffic on their networks. However, now the reverse is true. Most recently, AT&T acknowledged that new iPhone unlimited data plans have affected its network performance, leading to dropped calls and the "worldwide wait" for users running these Internet applications on their smart phones.
Current options for traffic management
Operators' traffic management methods typically employ one or more of the following techniques:
Usage-based pricing schemes based on amount or speeds of data transfer
Policing or throttling of usage for application-based traffic types
Contractual fair-use policies, e.g., peak maximum rates, off-peak rates, etc., to move or limit traffic during peak times of congestion
Data compression
Content blocking of high-bandwidth usage applications, e.g., P2P traffic
Quality-of-service (QoS) prioritization policies
Although many of these techniques help, flat-rate mobile data plans without some type of fair-use policies are unsustainable business models in the long term. Recent research in the Ovum (www.ovum.com) report, "Mobile Broadband Traffic Management and QoS Prioritization," indicates that most carriers have implemented some type of contractual fair-use policies for their unlimited mobile data services or offer some type of speed or application limitations similar to fixed broadband high-speed DSL or cable services to better manage their network congestion.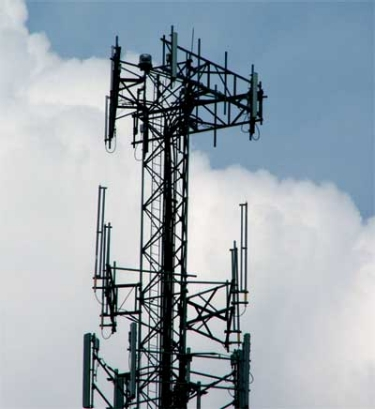 While not all mobile carriers will actively sell these different service-class options, a heightened awareness of minimum and maximum data rates in the so called contractual fine print and "us vs. them" coverage-bashing TV ad campaigns ensure that operators must at least have systems to manage, monitor, and prioritize the level of performance delivered on their networks. These policies and coverage areas, while somewhat helpful, are rarely read, validated, and/or comprehended by end users, who typically see them as just "fine print" in their mobile contracts and may not change their actual usage patterns.
As a recent example, AT&T Wireless chief technology officer Ralph De la Vega reported to investors that "just 3% of new smart phone users were generating nearly 40% of the network capacity" and that network problems also stem from the issue that end users don't understand the concept of a megabyte. "We need to educate the customer," De la Vega said. "We've got to get them to understand what represents a megabyte of data. We're improving all our systems to let consumers get real-time information on their data usage."
These problems magnify the lack of feedback mechanisms as "bandwidth hogs" or "heavy users" maximally leverage their unlimited data plans; De la Vega's comments on the system improvements for real-time information demonstrate the next frontier for mobile data—namely, the need for real-time traffic management and QoS-based systems.
QoS prioritization is the next frontier
Options for controlling heavy users can range from severe throttling, QoS policy control, additional charges, or doing nothing. Which option a carrier chooses depends on the operator's market and competitive conditions, as few standards exist to dictate how carriers should implement service policies. This may be changing, however; recent net neutrality issues have been raised as several U.S. operators were warned that they cannot selectively drop various application traffic types such as P2P file sharing and VoIP on their networks. So what tools are available for operators to better manage growth without selectively blocking or dropping traffic?
Several options are on the horizon as mobile radio, chipset providers, and mobile network equipment vendors add capabilities for better QoS and real-time prioritization within their products. Recently, 4G LTE and 3GPP standards bodies have begun to define support for a secondary Packet Data Protocol (PDP) context/bearer technique. This technique would enable QoS to be defined on specific end-user flows rather than on an application basis. As a result, traffic would be better shaped before it enters the backhaul network, which minimizes the need to selectively drop applications packets.
Mobile chipset vendors have plans to implement such techniques. Alternatively, applications can also rely on network-based QoS using network-initiated secondary PDP context techniques within the network terminating equipment (NTE) that accesses the backhaul network. Cell-site NTE devices using these techniques rate shape and load balance the traffic in real time, enabling operators to meet potential net-neutrality policies designed to allow all applications to traverse mobile networks fairly.
Carriers also realize operational expense benefits as real-time QoS-enabled cell sites dynamically manage bandwidth congestion without introducing operator intervention, expensive test sets, circuit/path protection, and redundancy. These functions are directly triggered on the NTE in real time (at SONET-like rates below 50 ms) to accommodate the dynamic nature of mobile traffic. More importantly, this new class of NTE not only enables operators to better manage their mobile networks but also provides new revenue opportunities. These include potential value-added fees for QoS-managed P2P, VoIP, operator mobile TV services, or simply better service-level agreements based on time- or location-based pricing plans.
The best option?
In summary, wireless mobile broadband networks are rapidly gaining capabilities to truly rival wired fixed broadband networks for high-speed Internet access and support next-generation IP-based applications. As operators experience rapid and unpredictable growth of bandwidth-hungry applications on the mobile network, congestion is better managed using a new class of real-time QoS-based NTE directly at cell sites.
While operators take advantage of these new NTE devices, end users will experience a more uniform quality of experience regardless of applications they use. For carriers, the use of such equipment ensures better overall traffic management, operational savings, creation of new revenue streams, and most importantly, improved customer satisfaction for all mobile users.
Greg Gum is chief marketing officer at ANDA Networks.
Links to more information
LIGHTWAVE: Changing Paradigms Affect Cellular Networks
LIGHTWAVE ONLINE: Infonetics: Mobile Backhaul Equipment Market to Jump 60% in 2009
LIGHTWAVE: OAM Separates Carrier Ethernet 2.0 Forest from the Trees