Nanovation names CEO
Jun 1st, 2001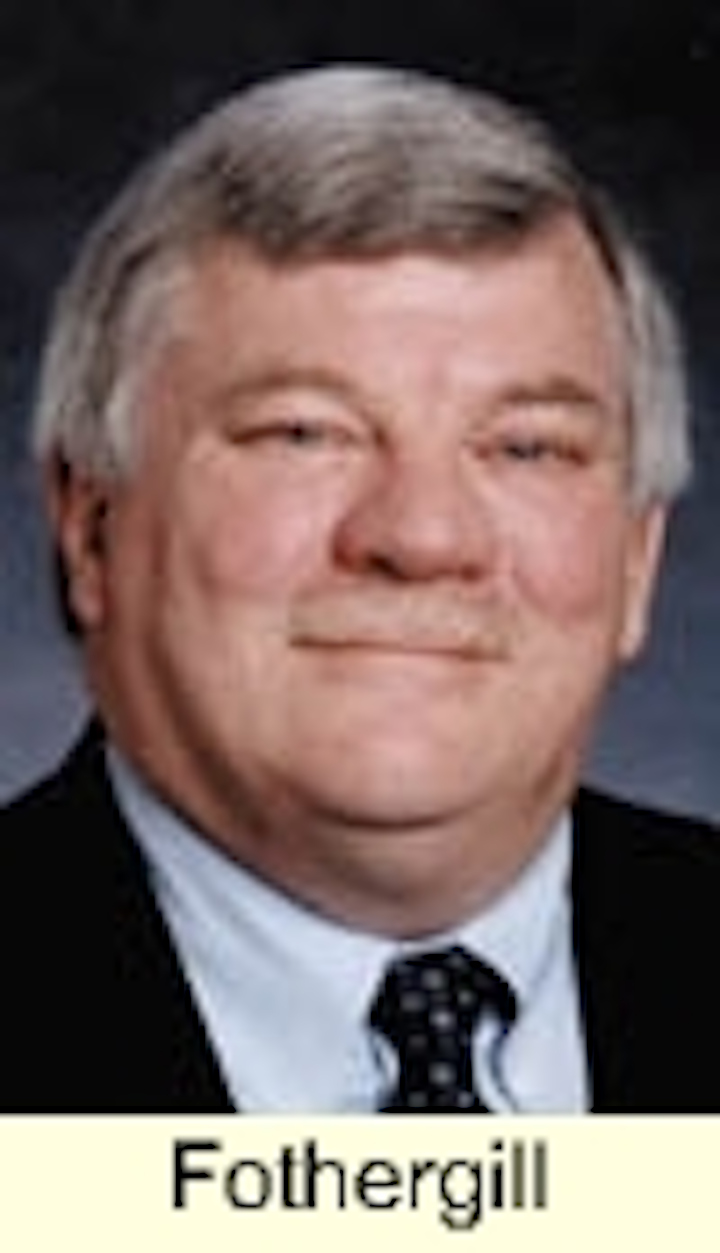 Bob Chaney has joined Nanovation Technologies as CEO, responsible for development and implementation of the company's overall business strategy and key initiatives as well as development of key corporate partnerships. Chaney has served as acting CEO of the company since July 2000, before which he was the company's senior vice president of marketing and business development.
Touch America, the broadband telecommunications subsidiary of the Montana Power Co., has an-nounced the continuing development of its corporate structure, naming Cortland L. Freeman vice president of corporate communications. He was promoted from director of corporate communications for Touch America and Montana Power.
Broadata Communications, spinoff of Physical Optics Corp., has announced the appointment of Burt Walker as president and CEO. He worked previously as chairman and CEO of Internet Edge International Inc.
Lauren May has been named West Coast regional applications architect for Entridia Corp. Prior to joining the company, May was director of data CPE technology at Next Level Communications, working with software engineering, systems engineering, product design, project management, and technical sales and marketing.
Microchip Technology Inc. has promoted Bryan Liddiard to vice president of marketing, microperipheral products division. Liddiard has spent almost six years in various positions with the company's memory division, ASIC division, and the microperipheral products division, responsible for the analog interface, RFID, and memory products. He will manage the company's newly expanded microperipheral products division as a result of the merger with TelCom Semiconductor Inc.
Gary Smith has been appointed vice president of operations at Trompeter Electronics, responsible for the manufacturing operations of all the company's products, including the traditional high-reliability crossconnects, panels, and assembly tool product lines, as well as the fiber-optic cable assemblies. He worked most recently as a manufacturing and engineering consultant.
Wavesplitter Technologies Inc. has appointed Dr. David Miller to its board of directors. He brings more than 20 years of academic and research experience in the optics industry to complement the industrial background of current board members. Currently, Miller is the M.K. Keck Foundation professor of electrical engineering at Stanford University and is director of the E.L. Ginzton Laboratory and of the Solid State and Photonics Laboratory at Stanford. Prior to that, he was the department head of the advanced photonics research department at AT&T Bell Laboratories.
Harmonic Inc. has announced a reorganization of the company's senior management staff under Anthony J. Ley, the company's chairman, president, and CEO. The new organization strengthens the company's management team and provides the structure to support the next stage of the company's development of its digital headend and fiber-optics businesses. Joining the company as chief operating officer is Michael Moone, formerly group vice president, consumer line of business, Cisco Systems. He will be responsible for overseeing the day-to-day operations of the company's divisions and worldwide sales and services organizations.
Michael Decelle joins Chorum Technolo-gies Inc. as senior vice president of corporate development, responsible for overseeing the firm's marketing, sales, and business development initiatives. Ali Haider has been appointed vice president of engineering, responsible for directing the company's technology and product development, reliability testing, and qualification programs. George Simpson Jr. has been named vice president of global operations, responsible for worldwide manufacturing operations and product production initiatives, including quality-control programs, materials logistics, and supplier relationships and development. Daniel Rabun joins the company as vice president, general counsel, and secretary.
Quarry Technologies Inc. has named Joseph DiGiantommaso vice president of finance and chief financial officer, responsible for managing a team focused on venture financing, strategic financial planning, and overall financial administration. He comes to the company from NextPoint Networks, where he also served as CFO and vice president of finance.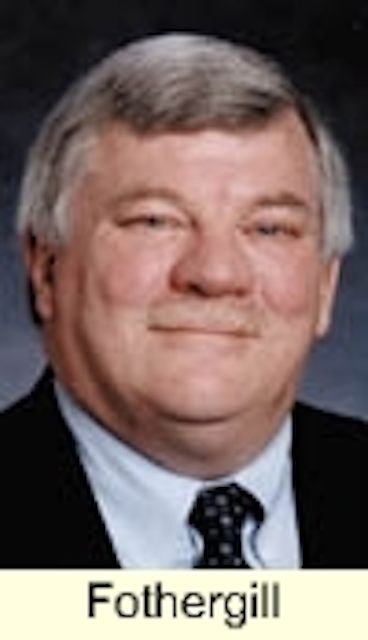 Fothergill
Wayne Fothergill has been named chairman of the board of directors of Lightchip, where he will lend his business development and industry experience to the company to help hone its business strategy and further develop its optical-networking technology. He most recently served as president of e-business applications solutions at Nortel Networks.
Bandwidth9 has announced the appointment of Jake Weise as the company's vice president of marketing, responsible for steering the direction of the company's product marketing strategy. Prior to joining the company, he served as director of sales and marketing at JDS Uniphase.
Optical Switch has named Sue Agopian vice president of worldwide sales and Philip Congdon senior technical advisor to the CEO. Agopian will lead the company's global sales and sales operations, and Congdon will advise the company's CEO about design and engineering issues and solutions, direct the company toward optical-networking resources, and help identify and recruit high-quality engineers.
Everest Broadband has appointed Philip Veneziano as chief financial officer and Christopher Dalrymple as general counsel. Veneziano worked previously as senior vice president of financial operations for Juno Online Services Inc., and Dalrymple served previously as associate counsel at Interliant Inc.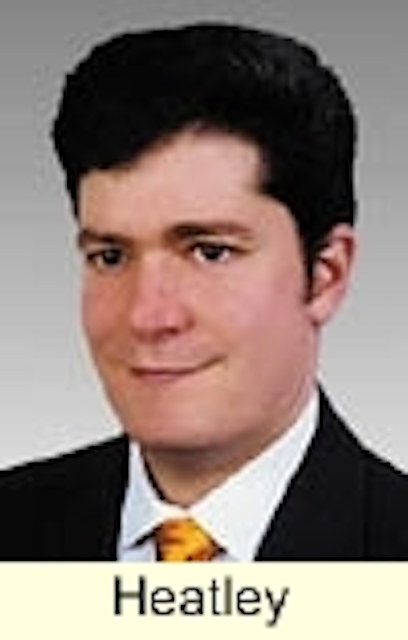 Heatley
Teem Photonics has named Dr. David Heatley vice president for North America, responsible for managing relations with investors, interfacing with Wall Street analysts, building up the North American team, overseeing public relations in the United States, and directing internal communications. He worked previously for Wall Street investment firms Salomon Brothers and Moore Capital.
GiantLoop Networks Inc. has promoted Mark B. Ward to CEO and has named Jim Sullivan chief operating officer. Ward previously served as the company's president and COO and is one of the founders of the company. Before joining GiantLoop, he led the team that established and built the EMC software business. Sullivan also comes to the company from EMC Corp., where he held a number of senior management titles.
John Highhouse has been named president-elect of the Fiber Optic Association (FOA). He will take office in July 2001 for a two-year term, when current president Douglas Elliot's term ends. Highhouse was one of the co-founders of the FOA in 1995, and he currently is program director of the telecom training program at Lincoln Trail College in Robinson, IL.
StockerYale Inc. has appointed Yvan Beau-regard vice president of operations for StockerYale Canada and Dr. Francois Ouellete vice president of research and development of optical components. Beauregard will be responsible for overseeing day-to-day manufacturing operations of the structured lasers product line as well as coordinating the transfer of R&D projects into full-scale production for both optical components and lasers. Ouellete will focus on the research and development for a new class of specialty optical fiber and components. Prior to joining the company, Beau-regard served in a senior management role for Nortel Networks, and Ouellete was founder and president of Kromafibre, now known as Corvis Canada.
If you would like to submit information on personnel moves, adds, or changes, contact Leah Gladu at fax: (603) 891-0587 or e-mail: leahg@pennwell.com.