Leaving manufacturing to professionals
Jun 1st, 2002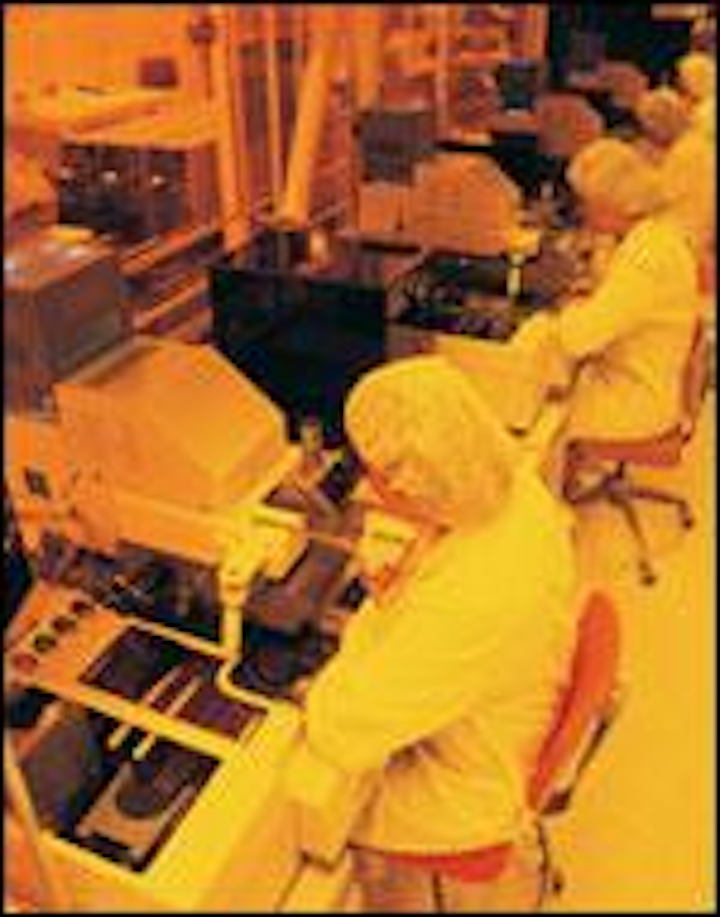 Pros and Cons of Outsourcing
Increasingly, optical equipment companies realize manufacturing is not what they do best.
By KATHLEEN RICHARDS
When the boom hit in 1999, most optical communications equipment companies were manufacturing their own products using proprietary assembly processes. Back then, out sourcing manufacturing was generally viewed as an unusual strategy. Optical equipment companies faced several hurdles on the manufacturing front, ranging from a lack of standards and protection of intellectual property to the need to establish repeatable manufacturing and test processes. Today, not much has changed, except for a growing realization that a manufacturing infrastructure is needed for the industry to rapidly mature.

Unlike most optical vendors, switching and transport systems company Sycamore Networks (Chelmsford, MA), founded in 1998, has outsourced all of its manufacturing since the beginning-the transport boxes as well as the board-level components that go into them. "We ship directly from our contract manufacturers to our end users," says John Dowling, Sycamore's vice president of operations. "In our early days, we were being knocked for our outsource strategy."
Today, outsourcing is the path many in the industry are taking, and Sycamore's strategy is being validated. "It has given us dramatic flexibility to rapidly vary production capacity," says Dowling. "If product A is selling this quarter versus product B, we can rapidly switch." The flexibility results from working with multiple tier one contract manufacturers, which ensures access to several plants. The company duplicates tooling among contractors to ensure access to manufacturing capacity.
Sycamore reviews its contract manufacturers on a quarterly basis, assessing quality, pricing, and responsiveness, among other criteria. "On a quarter-to-quarter basis, we are rewarding our suppliers with additional work," says Dowling. Double-tooling the programs may result in more costs to Sycamore, but the flexibility it offers is well worth it. "Normally, a customer will come in here and say, 'I need a 50% uptick in my order.' If I had a dedicated facility, it would be very tough to do a 50% swing within one quarter, but by having it dual-sourced, it is only a 25% swing, which you contractually negotiate up-front."
Like Sycamore, many optical communications equipment companies are now aware of the potential cost savings and efficiencies of outsourcing. These vendors are developing technology and test processes that facilitate high-volume manufacturing, despite weak demand in many product areas and the difficulty of forecasting when this situation may turn around. "In the last year, the trend toward outsourcing has, if anything, accelerated," agrees Pete Farmer, director of optical-networking practice at Strategies Unlimited (Mountain View, CA). (Strategies Unlimited is part of the PennWell Advanced Technology Group, which publishes Lightwave.) "Much of the problem that people ended up having from a financial standpoint was huge inventory buildups last year, and that is both at the systems level and at the component level. One of the real advantages of working with a contract manufacturer is that the company is offloading the task of inventory management."
Different mentality
In theory, contract manufacturers can produce products faster and cheaper. These companies know how to optimize manufacturing processes, and their size allows them to leverage economies of scale for semi-automation or full automation and when negotiating pricing on subcomponents with their supply chain.
"If you look at the overall benefits of outsourcing manufacturing for an OEM, it is back to the same model that we use in electronics...we focus on manufacturing and that allows the OEM to focus on their core competencies, which tend to be centered around design and marketing," says Pete Tomaiuolo, manager of global optoelectronic technology at Celestica, an electronics manufacturing services (EMS) company headquartered in Toronto. "So the same really applies to the optical companies. They are beginning to recognize that their value-add comes in the product IP [intellectual property] versus the manufacturing technologies." Celestica operates optoelectronic centers in five countries: Toronto, Ontario; Laem Chabang, Thailand; Salem, NH; Kidsgrove, England; and Vimercate, Italy.
If the product is more mature and in a more steady state from a volume perspective, it is easier to outsource than a system or subsystem that is going through a lot of design changes. However, some contract manufacturers can handle new-product introductions as well as established sellers. What an OEM is willing to outsource to an EMS provider depends on the company's comfort level, observes Tomaiuolo.
"Vertically integrated OEMs are eliminating their fixed costs," says Sycamore's Dowling. "The con of doing that is most have a lot of hidden costs that they are not accurately accounting for, and people who move to outsourcing for the first time actually see an increase in cost. This is where they are a little naive." Companies generally use internal staff for manufacturing, working behind the scenes, many of whom aren't considered part of the cost of goods. "When you are working with a contract manufacturer, you tell them to jump and they tell you how much they are going to charge you," explains Dowling.
Sycamore uses a detailed profile to evaluate its tier one contract manufacturers, but their manufacturing capabilities are fairly comparable, according to Dowling. "What you are really looking at is their method of business, their global stature. We want a supplier that allows us to build products in the right global markets. We look at plant location and a willingness to work with us. Let's say they've got a huge contract with Cisco and you see that the plant is at 100% capacity-that's probably not a good match for us."
Not just board-stuffers
When farming out optical manufacturing, it's crucial to determine up-front whether the contract manu facturer has the optical expertise, qualifications knowledge, and methods for testing to ensure that products meet specifications. "Certainly in optics, it is very important to have a focus on technology," says Tomaiuolo. "Most of the technology is new. There are not a lot of standards...So I think a company needs to look for an outsourcing partner who is committed to developing technologies and assemblies, and in particular in test, because that's a very important area in optics."
Traditionally in electronics, manufacturing processes have been left up to the EMS providers, and it's moving in that direction in optics as well, according to Tomaiuolo. "If you go back a few years, every single OEM had proprietary processes around assembly," he explains. "With common equipment sets that are coming out and improvements in splicing technology, it's becoming less and less proprietary in the assembly process. An OEM should be looking at companies that are focused on automating those processes."
Celestica is evaluating Ksaria Corp.'s fully automated inline fiber prep and fusion splicing system: Presta. "We feel that this is a logical step toward automating the assembly of optoelectronic modules," surmises Tomaiuolo.
Indeed, contract manufacturers such as Celestica, Flextronics Photonics, and Iphotonics, a wholly owned subsidiary of Solectron, are quickly gaining expertise in the assembly of modules, particularly transponders, in which the integration of optics and electronics is very detailed, as well as the assembly of hermetic packages.
"These guys aren't just board-stuffers anymore," says Strategies Unlimited's Farmer. "They have made a concerted effort to develop the expertise necessary for the most demanding of assembly tasks working with both passive and active components. They have developed strong supply-chain relationships and strong engineering teams who can actually help in the redesign of certain modules to make them more manufacturable and therefore cheaper without degrading performance. And they have made appropriate choices as to where to locate manufacturing facilities. Sometimes you automate and sometimes you 'China-mate.'"
"I look at the fully integrated optics labs that some of the top-tier contract manufacturers have, and there is millions of dollars worth of equipment in there," says Sycamore's Dowling. "It's a nice marketing tool, but there is no benefit to me, because it's at some corporate center and it's not where I'm building my product. There is no magic in building an optical assembly, although there is a lot of voodoo in the optical manufacturing industry along the lines of 'Nobody can do this, only we can do this.'"
Many component companies are also moving up the food chain and designing and in some cases manufacturing modules. These companies realize that with their customers wanting more than just components, there is a great push by a lot of the systems integrators to reduce the number of vendors that they deal with. "While the component companies are moving in that direction, I'm not necessarily convinced that the large-scale manufacturing will continue to be their strong forte, and I think they will look to partner with EMS providers as well," says Susan Trumbull, vice president of the optical technology business unit of Solectron (Milpitas, CA).
Tough times all around
Like the rest of the industry, contract manufacturers are reeling from the effects of the downturn in telecom equipment, electronics, and computers. Many face sharp declines in their business from key customers; some are downsizing and shutting plants.
"Eighteen months ago, the contract manufacturers were doing ridiculous acquisitions...buying OEM facilities that were 25% utilized just to gain the company's name as a customer," observes Dowling. "And they're not doing that anymore-they can't."