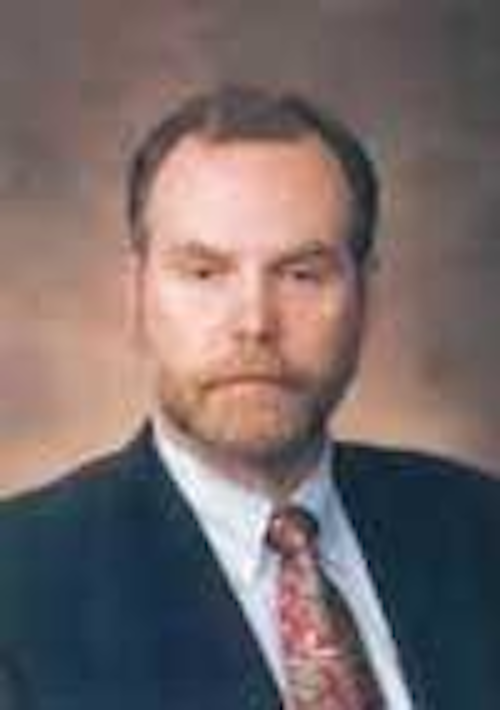 The fiber industry is weak for now but also honest. Corning was one of the first companies to comply with the Securities and Exchange Commission's Aug. 14 deadline for CEO certification of corporate income statements and balance sheets. At about the same time, the company's stock price fell to a miserable $2.47 because Moody's and Standard & Poor's cut the company's credit ratings. One lesson: Corporate honesty is required but not rewarded. Meanwhile, executives of Adelphia, a cable TV company that was at one time a steady buyer of fiber, were arrested by federal agents in a theatrical production arranged by White House officials. Those officials alerted TV crews to the timing and place of the arrest and directed federal agents to make the arrest rather than allow the executives to turn themselves in without media coverage, according to published reports. The Adelphia arrests were a tool for the Bush Administration to show its resolve to hammer blatant corporate fraud.
The American voter knows that most corruption is subtle, because enforcement of law is often a discretionary matter for government agencies permeated with business interests. For example, certain business interests are a governing force in the Federal Communications Commission, implied well-known economist Tom Hazlett, in his comments filed with the FCC in Docket ET 02-135, "Spectrum Policy Task Force Seeks Public Comment on Issues Related to Commission Spectrum Policies."
Hazlett observed that "a commission acquires constituencies. These interests are serviced by the various bureaus, offices, or divisions that compose the agency. This process is spontaneous and cannot be defeated by restricting government hiring to non-industry employees....The FCC's old cable TV office, disbanded following deregulation in the late 1970s, offers an instructive example of how constituent service works...the infant industry [cable TV] possessed scant political clout, yet over time it succeeded in rolling back key restrictions in programming, local franchising, and federal licensing. Having sympathetic officials at the FCC proved an important element in this deregulatory campaign." Hazlett speaks as a Washington insider, a former chief economist at the FCC in the first Bush Administration who now holds concurrent appointments as senior fellow at the Manhattan Institute for Policy Research, senior research associate at the Columbia Institute for Tele-Information, and fellow at the American Enterprise Institute-Brookings Joint Center on Regulatory Studies.
Before he became the chairman of the FCC, Michael Powell was fully aware of what sympathy means in the context of government service. In February 1998, Powell told the Douglass Policy Institute of Washington, DC, "If I can speak frankly, I do not care about special interests. I am charged to serve the American people and carry out the will of Congress. If I, or my colleagues, fall into the trap of sympathetic special interests, in the end we will do no good."
Whether by design or delusion, the trap has closed. The past two years provide an ample evidentiary record of the agency's leadership seeing no bright line between government and business and actively working to overturn the Telecommunications Act rather than enforcing it. National telecom policy is now set by sheer force of political will, which is one reason for the fiber industry's current weakness—the fiber business is nonpolitical. It has never attempted to install its own officials at the FCC and does not have shills in the House of Representatives. No official in Washington is known to be "sympathetic" to the fiber business and its input industries.
Fiber is a commodity available from many producers, but they sell to a shrinking number of buyers who keep consolidating with each other. The buyers have coaxed the FCC leadership into speculative rulemakings that have stopped the flow of capital to competitive local-exchange carriers, despite chairman Powell's suggestion to the Chicago Federal Bar Association in June 1999 that, with his leadership, the FCC would not let itself be used: "Government should not allow itself to be used as leverage in business transactions." If the leverage continues, fiber producers will find themselves in a national market that looks like a town with just one employer, who cuts capital expenditures until government does what it is told. The fiber industry could lobby Congress directly about telecom policy. If that is too risky, the industry can help itself right away by working to reverse the public's growing negative perception of fiber.
The scandals at Adelphia, Qwest, WorldCom, and Global Crossing have a common theme besides dishonesty: The public associates the companies with fiber-optic networks. For example, on July 30, NBC news anchor Tom Brokaw hosted a nationwide, hour-long broadcast on Global Crossing and used the phrase "fiber glut" within one minute of describing how the company's CEO, Gary Winnick, pocketed millions of dollars. NBC's story cast fiber as a "gold plate" technology draining people's savings, not a superior infrastructure that benefits the entire economy and deserves the public's support.
A case should be made to the nation that a fiber-to-the-home network is in the public interest. The network would have such large capacity and be so long-lived that it could be amortized over several decades, sending local telecom prices downward even for the smallest of users. Huge power plants were once amortized that way. Homes were wired and a few lights were added to the household, then a radio, then a washing machine, and the price of electricity dropped steadily for 50 years. As long as national telecom policy does not balance private interests with the public interest and does not provide a long-lasting foundation for economic growth, the so-called "fiber glut" will last and last—and look infinite.
---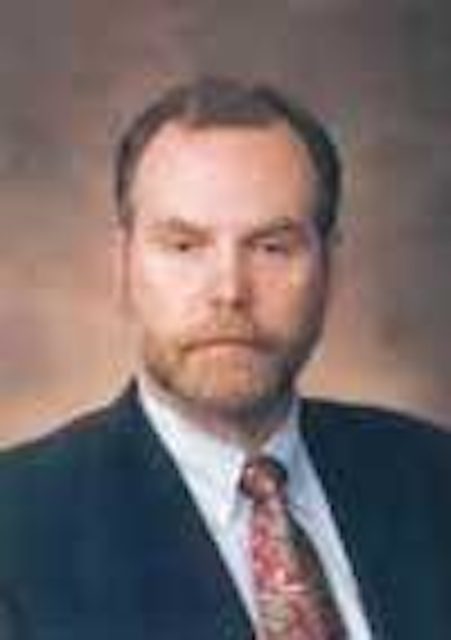 Stephen N. Brown writes on public policy in telecommunications. He can be reached by e-mail at policywork@aol.com or telephone: 615-399-1239.