Glow names CEO
Jan 1st, 2002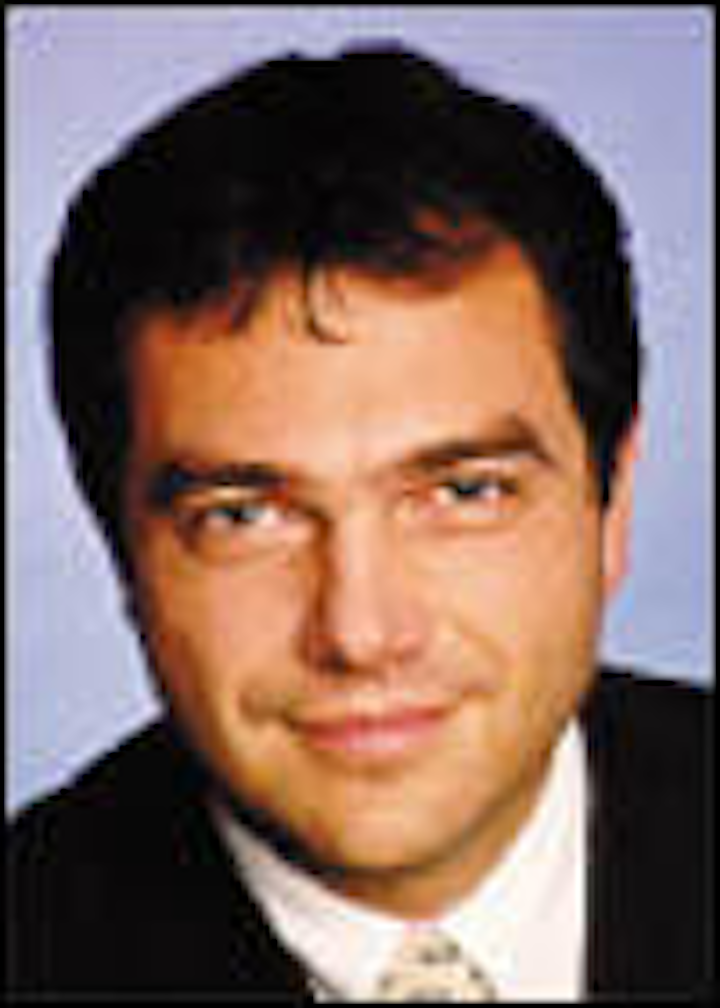 Glow Networks announced former Compaq executive Ross Kelly has been named CEO. At Compaq, Kelly served as vice president and managing principal for the company's North America professional services practice group, where he was responsible for 16 professional services practices. Prior to his work at Compaq, Kelly worked in a variety of leadership roles at Digital Equipment Corp. Much of his time at Digital was spent in the Pacific-Rim, where he was responsible for developing professional services subsidiaries in more than 17 Asia-Pacific countries.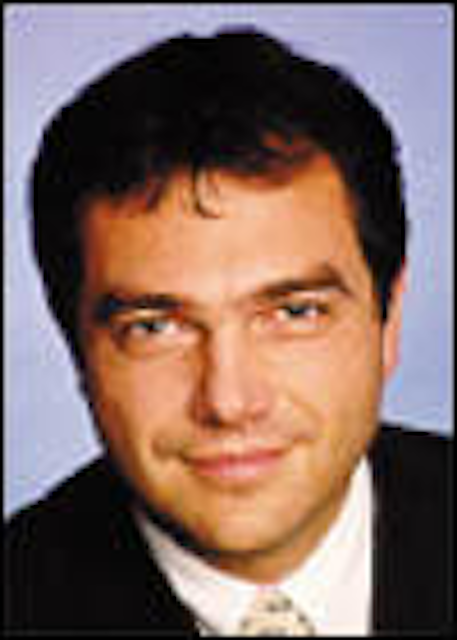 Jürgen Hansjosten
ADVA Optical Networking announced the appointment of Jürgen Hansjosten as chief sales officer. In his new role, Hansjosten assumes global responsibility for sales, business development, and technical support. Hansjosten, based in ADVA's Munich headquarters, was previously executive vice president of sales for Europe, the Middle East, Africa, and Latin America (EMEA/LA) at the company. He joined the company in May 2000 and was responsible for building up and integrating the EMEA/LA sales team from five to 40 people and growing annual sales more than 200% from 2000 to 2001.
Advance Fiber Optics has appointed Gerald Kelly manager of the OSP InSight software development group. In this role, Kelly will oversee the development of all OSP InSight products and will manage software development personnel. Kelly has more than 15 years of experience in software development. Prior to joining the company, he developed medical claims analysis software for Ingenex (formerly Medicode).
Symmorphix Inc. named Dr. Peter Brooks president and CEO. Also, founding CEO Bob Conner was appointed vice president of business development. He remains a director of the company. Dr. Brooks joins the company from Raychem Corp., where he held a range of senior management positions, including vice president of the Telecommunications Access Networks Div. Before joining Symmorphix, Brooks played a critical management role in two startups since leaving Raychem, where he rose from staff scientist to division vice president.
Lightchip Inc. announced Michael Bayer joined the company as chief financial officer. Bayer will direct the company's financial strategy, planning, funding, and asset management and will interface with the financial community. With expertise in corporate finance and more than 15 years of financial management and planning experience, Bayer brings a proven record of financial achievement and a wealth of experience to Lightchip. Previously, Bayer served as chief financial officer at MotherNature.com.
Mark Thompson has been named president and CEO of Big Bear Networks. Thompson joins the company after two years as vice president and general manager of Tyco Electronics Corp.'s power components division. As the company's first CEO, Thompson will spearhead development of the company's 10- and 40-Gbit/sec electro-optical module and subassembly products.
SwitchPoint Networks Inc. has announced William S. Beans Jr. joins the company as executive vice president and chief operating officer, responsible for leading all customer acquisition efforts and overseeing sales and marketing, day-to-day operations, and business development for the company. Most recently, Beans was president and COO of ICG Communications and previously held executive positions with AT&T, Teleport Communications Group, and Metropolitan Fiber Systems.
West Bay Semiconductor Inc. announced the appointment of Victor Giacomin as chief financial officer. Giacomin will be responsible for the company's financial strategy, planning, funding, assets, budgeting, and reporting and for interfacing with the financial community. Giacomin brings to the company 19 years of experience in financial management, including eight years in senior finance roles with publicly listed companies. Prior to joining the company, Giacomin was vice president and CFO at Norsat International Inc.
iolon Inc. announced the addition of two senior-level positions to its management team. Dr. Ephraim Suhir has been named vice president of packaging and reliability, and Saeid Aramideh has been named vice president of product-line management. Suhir brings more than 20 years of experience in physical design, manufacturing, and reliability of microelectronics and photonics systems to the company. Before joining iolon, he was a member of the technical staff in the physical sciences and engineering research division at Bell Laboratories/Lucent Technologies. Aramideh will have overall responsibility of the product management and market introduction strategy for the company's suite of tunable devices. Aramideh comes to iolon with more than 12 years' experience in product-line management, marketing, and the development of SONET/DWDM transmission and optical-switching products. Before joining the company, Aramideh was a member of the leadership team at Corvis, responsible for the introduction of all-optical-networking products.
Russell Stevenson has joined Ciena Corp. as senior vice president and general counsel, responsible for managing all aspects of the company's legal department. He will serve as an integral member of Ciena's senior management team. Before joining the company, Stevenson served as executive vice president, general counsel, and secretary of ARBROS Communications Inc. Prior to that, he was general counsel for CyberCash Inc., has a private law practice in Washington, DC, and served as deputy general counsel in the Securities and Exchange Commission.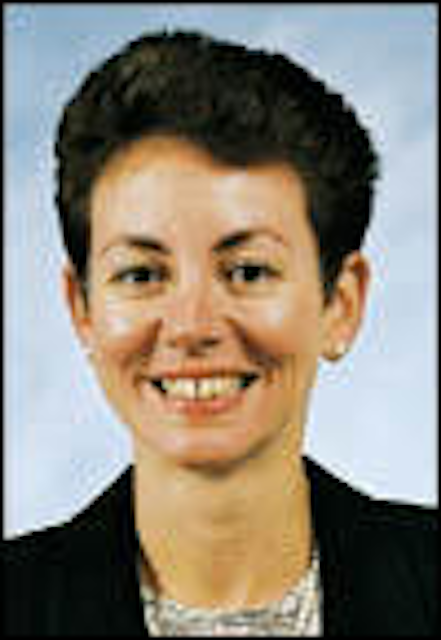 Capps
AirFiber Inc. has appointed Vickie Capps chief financial officer and senior vice president, finance, and named Richard Gottbreht vice president, alliances. Capps will oversee all aspects of the company's financial, investment, and acquisition activities. She joins the company from Maxwell Technologies Inc., where she served as vice president, finance and administration, and CFO. Gottbreht will oversee the strategic partnership, alliance, and business development functions for the company. He joins the company from Convergent, where he served as executive vice president of operations.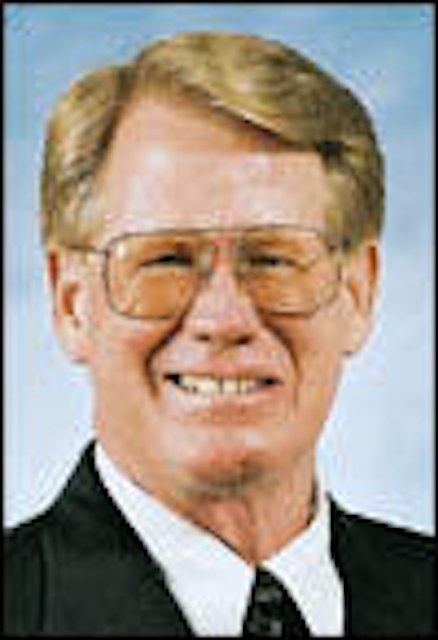 Gottbreht
Applied Micro Circuits Corp. announced the promotion of Tim Heenan to vice president of operations. Heenan previously served as vice president of operations for the company's switching and network-processing group. In his new position, Heenan will be responsible for global supply management; all production activities for external foundries, business, and production control planning; and procurement at a corporate level. Heenan, who will be based out of the San Diego office, will also remotely manage Sunnyvale operations. He joined the company last year through the acquisition of MMC Networks, where he had served as vice president of operations. During this time, Heenan led business negotiations and supervised all manufacturing operations for the company.
OMM Inc. has appointed Jody Zeven bergen chief financial officer. Zeven bergen brings to the company an extensive public accounting background, coupled with senior financial experience in several venture-backed private companies. Zevenbergen's public accounting experience includes two years with Ernst & Young LLP as senior manager of accounting and audit services and eight years at Deloitte & Touche LLP.
---
If you would like to submit information on personnel moves, adds, or changes, contact Suretta Williams at fax: (603) 891-0587 or e-mail: surettaw@pennwell.com.