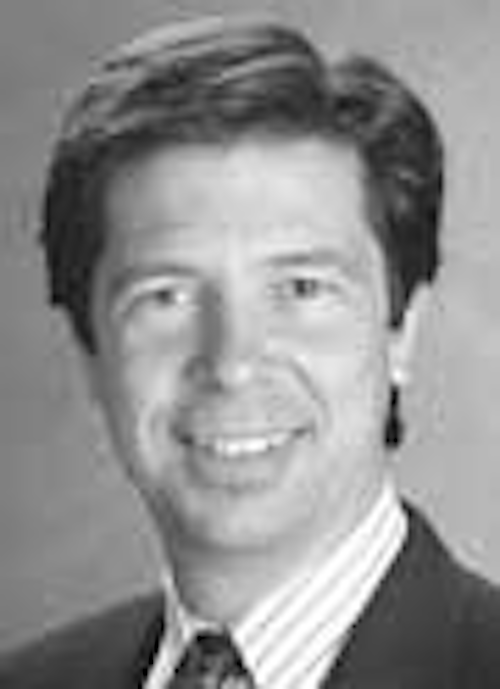 In the last several years, the structure of the optical communications business has shifted from predominantly vertically integrated companies to increasingly stratified layers of suppliers. Where will it go next-to the creation of a new layer of foundries, as in the silicon industry? Perhaps, but not without a lot of pain first. To explain, let's review some history.
Only eight years ago-in 1997-Ciena was just emerging as an upstart system vendor with a new technology called WDM. AT&T had just spun off its own equipment and components operations to Lucent Technologies, which later spun off Agere Systems, which later spun off its optoelectronics pieces to Emcore and Triquint (which has recently sold what is left of the operation to CyOptics). Nortel Networks, Alcatel, Siemens, and Hitachi followed suit with sales or spinoffs of their components groups. All of that created more distinct layers than had existed before.
Then, JDS Fitel, Uniphase, E-Tek Dynamics, SDL, and others led the trend in the late 1990s by merging and buying up suppliers to offer a "one-stop shop" that offered a wide suite of products under the JDS Uniphase (JDSU) umbrella. These products were aimed almost exclusively at the telecom market, making JDSU also a "pure play." Others such as Corning, Bookham, and Avanex, followed JDSU's lead to the point where too many suppliers were trying to be all things to all customers.
Today, being a pure-play company is no longer attractive. There is not enough demand to fill the vast photonics manufacturing capacity in the world; we count well over 25 companies worldwide with fabs that make communication laser chips alone. Fortunately for itself, JDSU can use its billion-dollar cash reserve to build up its telecom and non-telecom businesses. JDSU now receives about half its revenue from outside the telecom market, up from less than 10% in 2000. That wasn't due to any particular skill at growing that side of the business: JDSU was simply lucky enough to still have some of it when the telecom market collapsed.
The "one-stop shop" also isn't so attractive anymore. There is certainly good reason to consolidate the suppliers into a few strong players: It would fill the manufacturing capacity and help turn losses to profits. But there is no good reason why any particular company is likely to be the leader in every technology within a wide-ranging group such as high-power lasers, planar lightwave circuits, thin-film coatings, and transceiver packaging. It's more likely that there will continue to be niche leaders, for example, NEL in arrayed waveguide gratings and Furukawa in 14xx-nm pump lasers.
But what about further stratification into fabless and foundry companies? Frank Levinson, chairman and chief technology officer of Finisar, suggested exactly that at the OFC Executive Forum earlier this year. There, he suggested that the industry could benefit from a foundry model. And why not? There are already layers of wafer suppliers, epitaxial suppliers, and contract manufacturers for the photonics industry.
The foundry model is alive and well in the silicon industry for two reasons. First, there is substantial intellectual property in both the circuit design and the fabrication so that different companies can provide value by focusing on just one skill or the other. This separation of intellectual property into fabless and foundry companies shows up in indium phosphide (InP) electronics to a small degree, with companies like Vitesse, GCSC, AWSC, and Spectrolab offering foundry services in both InP electronics and some optoelectronic devices.
But in photonics, there is no good analogy to electronic circuit design; the design of photonic products is intricately linked to the fabrication and packaging. Of course, silicon fabrication is too. Silicon foundries issue design rules to guide circuit designers, and most fabs are dedicated to one product such as memories. However, the nature of photonic-device design is entirely analog and especially exotic. The intellectual property-one's competitive advantage-resists adaptation to one-size-fits-all design rules and outsourcing to other fabs. It is more like manufacturing displays or disk drives than silicon, but without the volume of these other technologies.
The only solution for a photonics foundry is to be very well stocked with fabrication tools and to understand the fabrication of a wide range of designs. Few foundries can honestly meet that challenge.
The second reason is that the scale of the silicon industry is immense. With over $200 billion in sales last year, the industry is big enough to support several large foundries. By comparison, the photonic-components industry is a much smaller industry, permitting room for only small foundry-service companies, at best.
That's the rub: There isn't much money in just laser chips. The market for modules (e.g., a 300-pin transponder or a small-form-factor-pluggable product) will be about $1 billion this year. The price of the chip in a telecom module ranges from below 5% to as much as 25% of the price of the module, depending on the product. Using 10% as an approximation of the value of the chip alone, the chip business is therefore about $100 million per year. Consider that some companies will continue to make their own chips and that the foundry business would likely be shared among at least a few companies. That suggests a company could only expect to gain about $5-$10 million per year from foundry services, at best.
Mitsubishi Electric may be an example of the future of the industry. Mitsubishi has pulled back from module products to focus only on chips (either as bare chips, on submounts, or in TO-cans). Mitsubishi is a formidable competitor, in part by manufacturing its telecom chips on the same line as its laser chips for CDs and DVDs. Yet, Mitsubishi is currently seeing more growth in its DVD lasers than in telecom lasers. And the low price and relatively low volume of telecom chips limits Mitsubishi's overall revenue from that business.
Avanex, CyOptics, and MetroPhotonics, to name just three, have proclaimed their services as photonics foundries, and just about any company with an InP fab would similarly provide foundry services, just to get more wafers through their fabs and improve cash flow. These companies look to expand beyond their merchant products, in some cases fabricating prototypes for military contracts but also running into competition from the InP electronics foundries.
Scotland's Compound Semiconductor Technologies, East England's Centre for Integrated Photonics, and the Canadian Photonics Fabrication Centre offer their services as independent foundries-that is, offering no or few products of their own. As not-for-profit operations with local-government connections, they can operate without the overhead and profit requirements of other companies. In contrast, an independent commercial foundry must show returns on investment. That seems unrealistic, given the limited revenues and the competition a foundry will face.
The foundry business is not for those with weak hearts. Most silicon chips are still made by vertically integrated chip companies such as Intel and Texas Instruments. These companies use foundries, if at all, for additional capacity when the industry is expanding. Then when production contracts, the foundries feel the worst of it and survive only by diversifying over many types of customers.
Pressure toward stratification suggests that the foundry model is an inevitable endpoint for this industry, at least at some scale. But it amounts to dividing and conquering the supply chain, with less value and smaller profits for each layer in the chain. It will therefore be difficult for the industry to get to a more stratified foundry model without great pain. The industry is too small and the revenues are too little to satisfy most investors in for-profit pure-play ventures. The solution may be a limited number of foundries leveraged by public funds or diversified across products in other markets.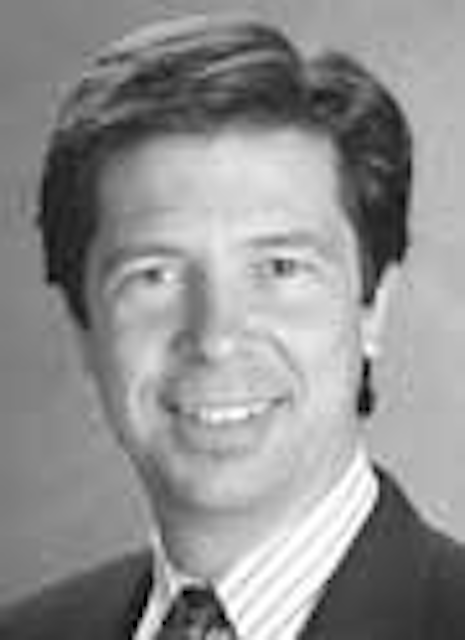 Tom Hausken is director, components practice, at Strategies Unlimited (Mountain View, CA-thausken@strategies-u.com).