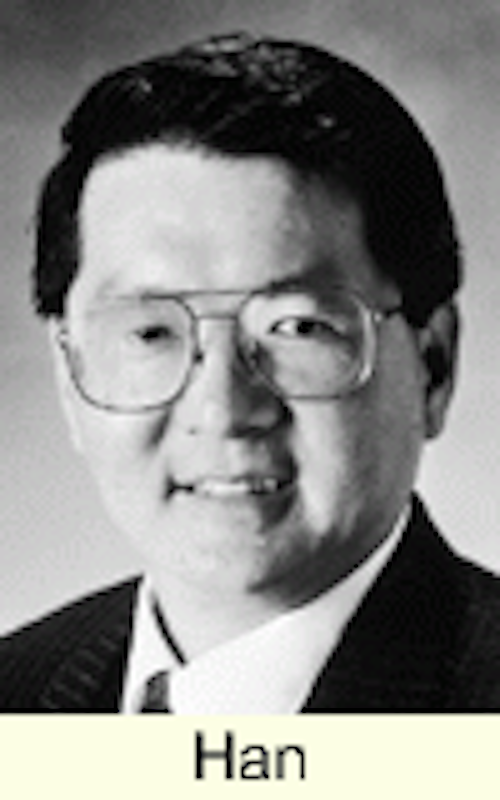 Darryl E. Ponder has been named CEO of Optical Solutions Inc. He was formerly vice president and general manager of the Cable Systems Division at ADC Telecommunications, where he was responsible for all ADC cable products, including optical nodes, telephony products, video-distribution products, data products, and RF amplifiers. He will be responsible for leading Optical Solutions' growth plans.
John Harland has been appointed chief financial officer of Alliance Fiber Optic Products Inc. He will have overall responsibility for the financial management of Alliance as it continues its expansion into global optical-networking markets. He was formerly chief financial officer of Cardiovascular Imaging Systems Inc., Biometric Imaging Inc., and Indigo Medical Inc., where he managed the organizations' financial relationships as well as new business development and transaction execution.
Geoffrey Key has joined Micro Networks Corp. as director of North American sales. He will manage the North American manufacturing representatives as well as the current business; he will also be responsible for developing new relationships in the wireless and optical-networking markets. He formerly worked for C&M Corp. as senior vice president of sales and marketing for the data-communications and mobile-communications markets.
Nancy Medas has been named director of marketing for ETL SEMKO, Americas division of Intertek Testing Services. As director of marketing, she will be accountable for the planning, implementation, and control of marketing activities for ITS. She will also oversee the outside public relations council and advertising agency, manage the strategic development process and implementation of design, content, and functionality of the global Website, and remain accountable for the management of campaign implementation to achieve planned response rate, budget, and timing. She was formerly trade show coordinator for ITS, marketing program manager, and marketing-communications manager.
Dr. Michael Durkin has joined Southampton Photonics as principal engineer. He is formerly from the University of Southampton's Optoelectronics Research Centre (ORC), where he was responsible for the development of meter-long fiber-Bragg-grating (FBG) fabrication technology. He will continue the development of hardware to manufacture FBGs, which he started at the ORC.
Mory Ejabat has been appointed to the board of directors and advisors of Amber Networks. He is founder, chairman, and CEO of Zhone Technologies, and was formerly president and CEO of Ascend Communications.
Nicholas Economou, former chief operating officer of the FEI Co., has joined AXSUN Technologies Inc. as chief operating officer. He will have overall management responsibility for AXSUN's engineering and manufacturing activities.
Gregory Barnes has been appointed vice president of USA Operations at Alliance Fiber Optic Products (AFOP) Inc., where he will lead production and distribution. He was formerly general manager at Xerox Corp., where he directed a technology development group as part of corporate research and technology.
Steve Macomber has joined Opto Power Corp. (OPC) as manager of Semiconductor Research and Development. He will contribute to the design of conventional and surface-emitting semiconductor lasers. Also joining OPC is David Jones, assuming the role of marketing manager. He was formerly in sales and marketing management positions at OPC's parent company, Spectra-Physics. Mike Yarborough will join OPC as engineering program manager. He has more than 30 years of senior engineering management experience within the optics, lasers, aerospace, and electronics industries.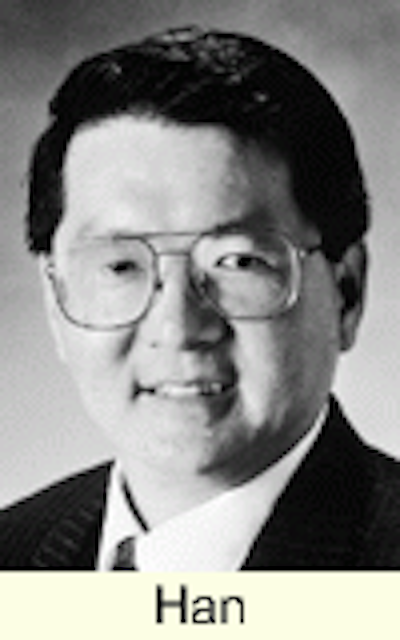 Han
Lee Han has been appointed private branding manager of ITT Industries, Cannon. He will be expanding the company's private branding initiatives by facilitating all joint manufacturing agreements and identifying suppliers for the company in North and South America. He was formerly staff project engineer for Bourns Inc., where he was responsible for development and support programs for high volume, electromechanical products.
Larry Eveslage has been named corporate vice president and secretary of NK Cables USA Inc. He will be responsible for sales, service, engineering, and warehousing for all of North America; he will also be coordinating the development of a one-stop-shopping concept for cable users through site-specific product kits, turnkey systems integration, and business-to-business e-commerce expertise. He has worked for the company since 1998 as national sales manager.
Jane Hamilton has been appointed manager of community relations at Advanced Fibre Communications (AFC) Inc. She currently serves as an elected member of the Petaluma City Council. In her new position, she will be identifying ways that AFC can leverage its resources to better serve residents and businesses throughout Sonoma County and the North Bay. She will also facilitate communication between AFC and local representatives and leaders by educating employees about how and where they can participate in community initiatives, establishing internships for locally based students, and fielding requests for financial and volunteer support from community-based organizations.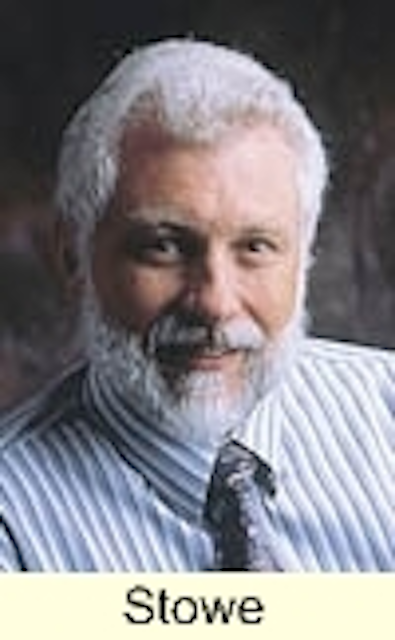 Stowe
Dr. David Stowe has been named vice president of research and development at FONS Corp. He was formerly vice president of Fiber Technology at Thomas and Betts, where he helped develop the Miniature Bend 180, which received the R&D100 Award in 1999. More than 15 patents and a list of publications have been issued to his name.