AON to reach $178B by 2008
Jun 1st, 2004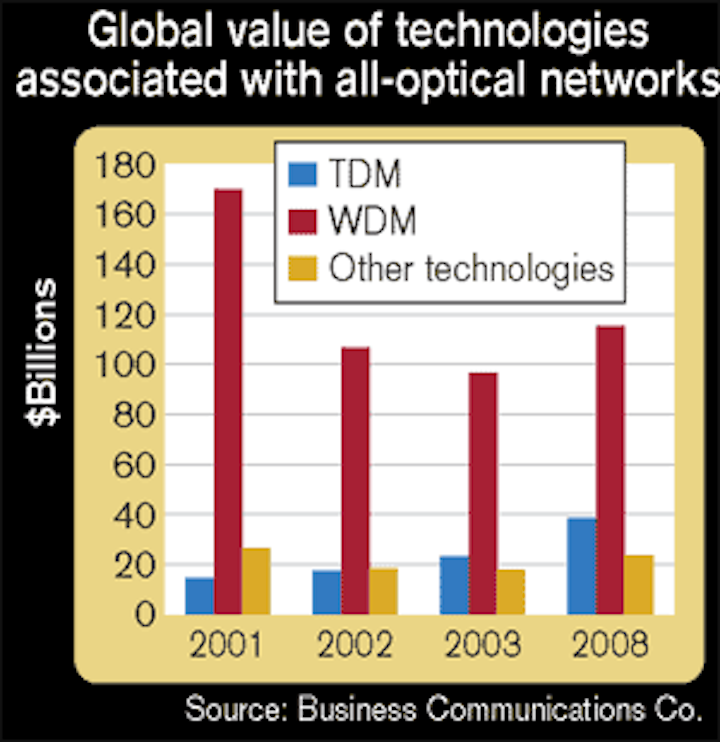 The global value of the all-optical-networking (AON) market should reach $138 billion in the first quarter of this year, according to a new report from Business Communications Co. (BCC Research—Norwalk, CT). Values are project to grow at an average annual growth rate of 5.2% to net $178 billion by the end of 2008.
Overall, the industry appears poised to recover from its recent decline, says the report. In 2001, only 17% of the companies profiled by BCC were showing a profit or breaking even. By 2002, the number of companies in this category increased beyond 50%.
Annual reports in 2003 of the companies sampled show that 100% are projecting growth or stability this year.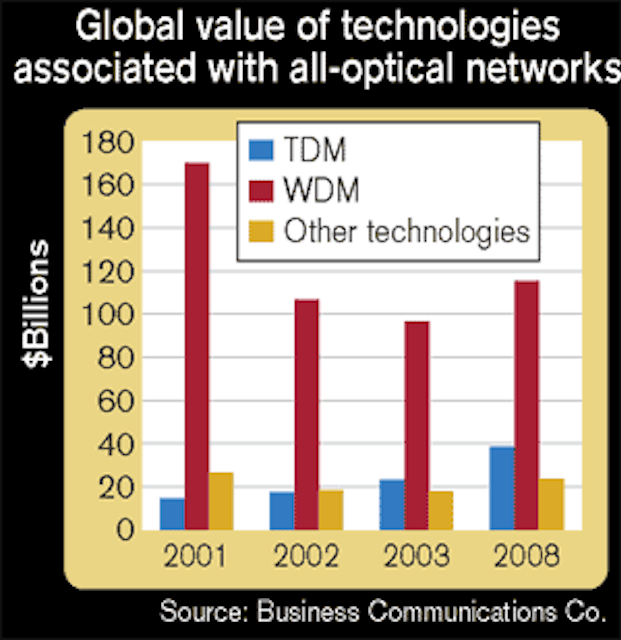 Technologies showing strong projections for this year include materials, optical terminals, and transmission systems. As metro areas replace copper infrastructures with fiber to interconnect to carriers' dark fiber, there will be an increase in revenues associated with fiber materials, cables, and services. "Some maturity has been achieved with WDM optical networks and end-user technologies," say BCC analysts. "However, bandwidth capabilities are still too limited to meet current market demands alone. TDM optical networks and end-user technologies have been shown to greatly increase bandwidth capabilities and are obtaining a market share even though the technology type is still considered immature."
For more on "Optical Share of the 'Last Mile': AON Technologies, Strategies, and Emerging Markets," visit www.bccresearch.com. ..