Worldwide switching, routing market shows upswing
Jan 1st, 2004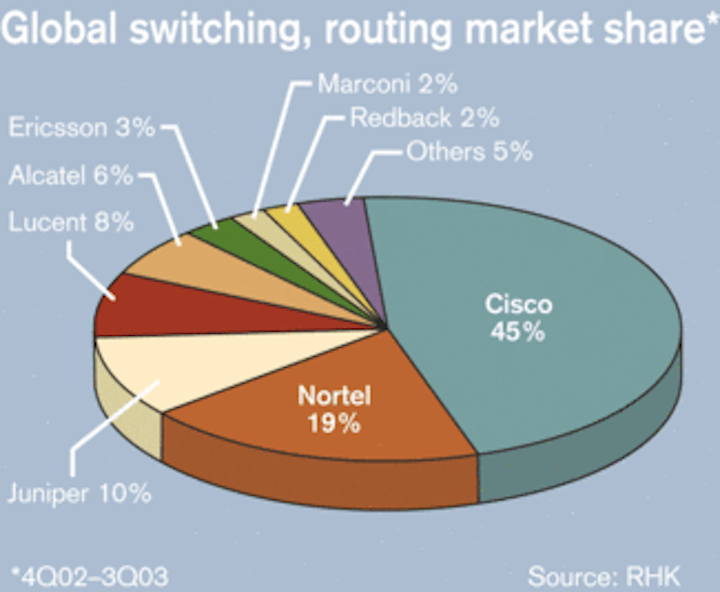 The worldwide switching and routing market grew 7% sequentially in the third quarter of last year, following a second quarter that was basically flat, reveals a new study from market researcher RHK (South San Francisco). Both core and edge IP router markets exhibited double-digit growth, while the multiservice-switch markets were flat or down.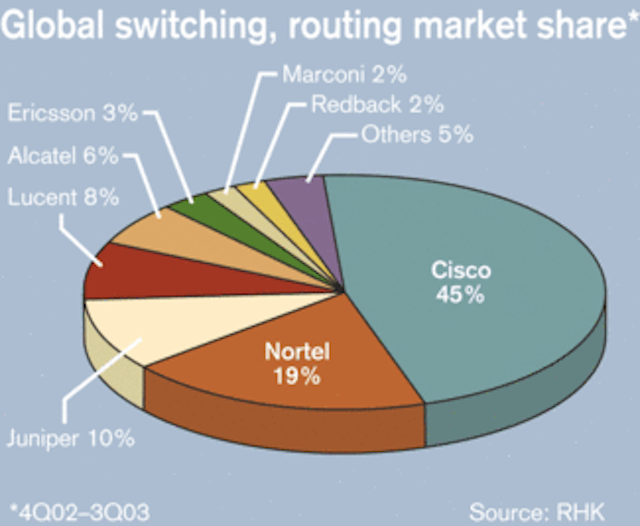 "We saw surprising strength in the core IP router market, as service providers worldwide continue to expand their IP networks to keep up with increasing IP traffic," reports Roz Roseboro, RHK's program director for switching and routing. "While opportunities still exist, we believe the flatness seen in the multiservice-switch revenues is a reflection of the relative maturity of those markets."
Both Cisco Systems and Alcatel grew in double digits. Juniper Networks and Lucent Technologies also showed growth over the second quarter, lending credence to RHK's view that the switching and routing market has stabilized and is poised for growth in coming quarters. RHK expects historical trends to continue and sees further increased spending in the last quarter of 2003, bringing the entire year's total switching and routing revenue globally to between $5.3 billion and $5.5 billion.
For more information about the study, contact RHK Client Services at clientservices@RHK.com or visit www.rhk.com.