Telecom to hit $1.8 trillion in '09
Aug 1st, 2004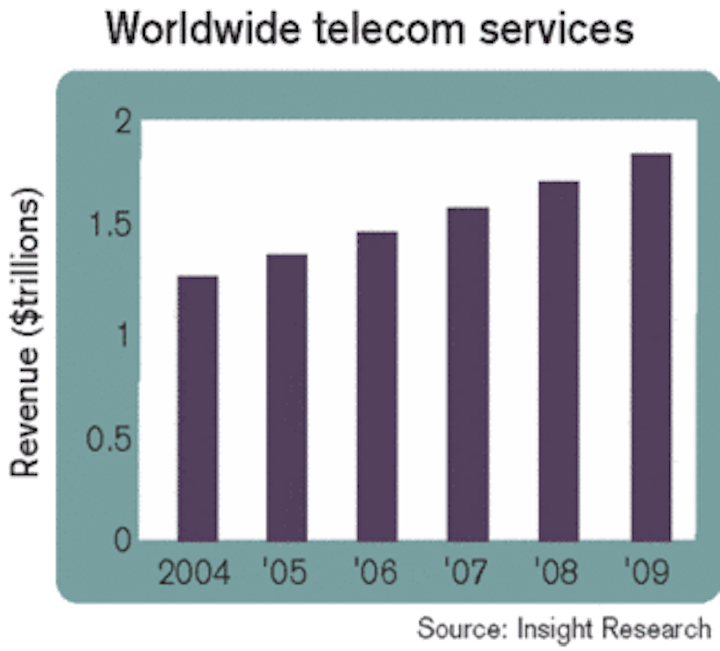 The global telecommunications market should return to historic growth patterns this year, contends a new report from Insight Research (Boonton, NJ). Worldwide telecom services revenue is expected to grow at an 8% CAGR between 2004 and 2009—from $1.2 trillion this year to $1.8 trillion by the end of the forecast period.
According to Insight Research analysts, carrier investment is no longer allocated for maintenance or modest upgrades to existing networks. They argue that billions of dollars will be spent over the next few years on the next generation of equipment to deliver integrated voice, data, and video services to residential and business customers.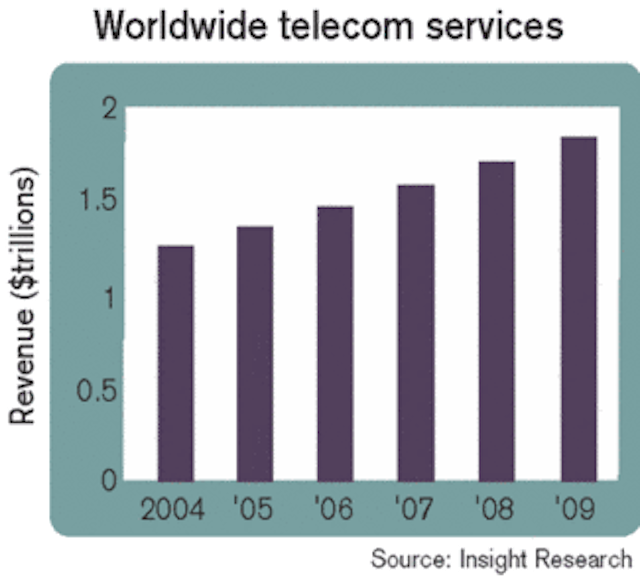 "The malaise of the past few years is finally beginning to dissipate, and while we see a return to historic levels of growth industry-wide, we anticipate that growth will be uneven across various geographic regions and product types," cautions Robert Rosenberg, president of Insight Research.
In Asia-Pacific, for example, the telecom needs of business and residential subscribers are growing faster than any other region, propelling investment in broadband infrastructure. The Latin America-Caribbean region will also see increased demand for broadband services. In Brazil, Mexico, Argentina, and Chile—the four largest economies in the region—the telecom services are expected to grow 11.2% annually through 2009.
In terms of product types, says Rosenberg, "wireless communications will continue to displace wireline communications for voice calling. And as the number of wireless 2.5G and 3G data services increases, wireless will continue to squeeze traditional land-line calling."
For more details on the report, "The 2004 Telecom Industry Review: An Anthology of Market Facts and Forecasts," visit www.insight-corp.com/review04.html.