Jedai plans to use the force of fiber optics to help cable operators travel into what for them is an uncharted region of the telecom universe.
BY DON GALL AND MITCH SHAPIRO
Historically, small businesses have been an especially tough financial nut to crack because they want the reliability and speed of fiber optics but often cannot put a business case together to justify the cost of a private network. As a result, much of this market segment has remained out of cable's reach, and in general, underserved. From a galaxy not so far away (Red Bank, NJ) comes Jedai Broadband Networks. Jedai's goal is to help cable operators bridge this gap by deploying its newly developed suite of Intelligent IP Optical Access networking products.
A large percentage of today's local cable networks deliver fiber optics well within the last mile of their customers. In many cases, leading multiple system operators (MSOs) such as Time Warner Cable (now part of AOL-Time Warner) have deployed as many as six individual fibers in a virtual star architecture to serve an average of 500 homes passed per node. As these hybrid fiber/coax (HFC) networks were built, fiber was often extended to or near business parks that had been largely ignored in the days of coaxial tree and branch cable networks.
The next logical step in this network and business evolution was to develop business plans and network architectures designed to leverage this optical toehold in the business market. To varying degrees, leading cable operators have begun taking that step, with generally encouraging but still limited results. Their desire to take their small- and medium-sized business (SMB) initiatives to the next level of market penetration and performance is where Jedai and its suite of products come into play.
According to Tony Pierson, vice president of marketing and product development, a fundamental goal of Jedai's product development has been to help operators enter the SMB market with an array of applications, including ultra-high-speed Internet voice over IP, virtual LANs (VLANs), virtual private networks (VPNs), transparent LAN services, and video streaming.
This general goal drove some key cost-related design goals:
Keeping equipment costs down while providing maximum flexibility in terms of expansion and support for a range of services and protocols.
Designing equipment and architectures that minimize the construction costs needed to extend fiber to individual businesses.
By cutting the cost of electronics, says Pierson, Jedai helps operators lower the total capital cost of reaching each customer. That increases the percentage of businesses near existing customers that can be cost-effectively served with Jedai's electronics. That, in turn, shortens the average length of fiber runs required to reach this expanded range of nearby potential customers. The result, says Pierson, is a virtuous cycle of per-customer cost reduction and market penetration ideally suited to SMB market entry by cable operators seeking to balance the goals of strong market penetration with solid and steadily improving ROI.
Jedai uses a combination of coarse WDM and DWDM to couple into the existing networks with minimal impact on current deployment. Its equipment has been designed to operate in the L-band, which runs from 1569.59 to 1604.03 nm. This part of the ITU grid is typically not used by cable operators. Jedai equipment supports a range of services and protocols demanded in the marketplace, including 10/100Base-T, Gigabit Ethernet, DS-1, VPN, VLAN, and TLS.
Jedai's business case relies on using the cable operators' HFC plant to get to the last mile. Utilizing either un used wavelengths and/or unused fibers, it extends the fiber network from the node to each business customer with either a protected ring or point-to-point architecture. Circuits can be made at 1310-nm, 1550-nm CWDM, 1550-nm ITU DWDM, or free-space lasers. The range of products is designed to start simple to allow success-based capital deployment. As customers are added, the strategy is to move from a single wavelength to as many as 64 by deploying additional equipment.
If a location needing service cannot be serviced by traditional fiber optics, Jedai's Sky Runner free-space optics product can be used to bypass the obstacle. In our view, that is an appropriate use of free-space lasers in a distribution environment, in contrast to some plans we've seen that try to use free-space optics as a full replacement for wired networks. The company's Front Runner optical-network terminal serves as the network interface to the customer premises. The entire product line can be configured for N to 1 redundancy to allow carrier class protection. The Jedai solution boasts sub-50-msec DS-1 (traditional telephone) protection and sub-1-sec protection for data-based traffic. Additional bandwidth is added by consolidating data streams into higher data rates and/or additional fibers and/or wavelengths.
We devoted this column to a discussion of Jedai's strategy and product line because it is one of the first companies to offer a fiber-based SMB solution that takes advantage of today's HFC networks without drastically changing the existing architecture or adding significant complexity and includes all the components for a total end-to-end solution that can be tailored to local demand. Such platforms can serve as key market accelerators as cable operators scale up their business plans, capital budgets, and staffing aimed at the underserved SMB market.
---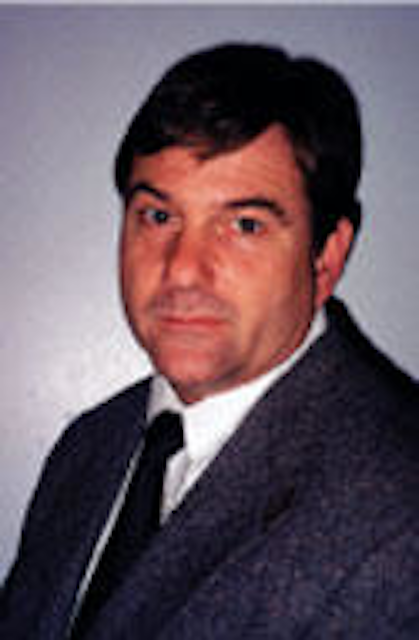 Don Gall has been involved with the cable-TV industry for the last 28 years. He was an integral part of the team at Time Warner that developed the first practical applications of analog fiber and HFC networks. He is currently a consultant with Pangrac & Associates (Port Aransas, TX) and can be reached at dongall@pangrac.com.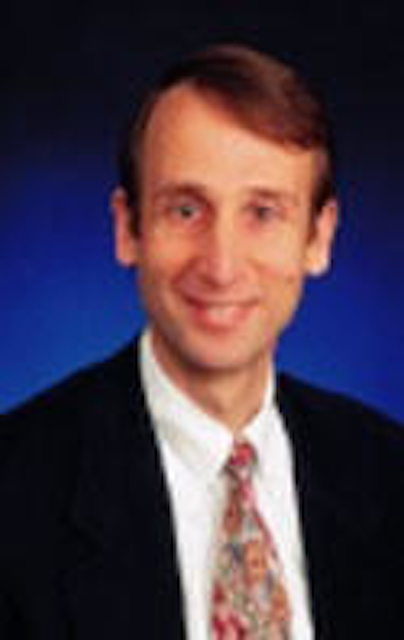 Mitch Shapiro has been tracking and analyzing the broadband industry for more than 12 years. He currently directs the strategic research program of Broadband Markets, which develops and markets proprietary databases, financial modeling tools, and strategic reports focused on the competitive broadband industry. He can be reached at mitch@broadbandmarkets.com.