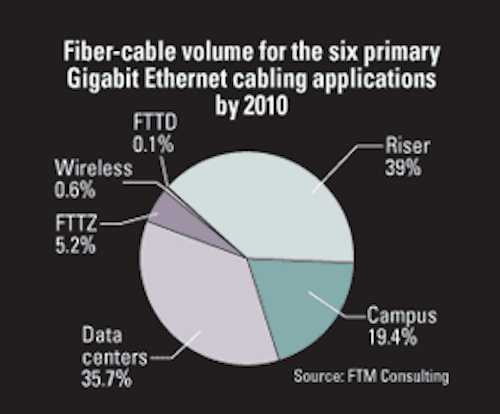 Structured cabling has declined in recent years due to the saturation of initial LAN deployments, primarily installations of Category 5 UTP copper cabling. But cable-system suppliers wondering if and when the market will recover can take heart in the findings of FTM Consulting, a Quebec-based research group. According to the group's most recent study, upgrades of existing cabling to support new broadband services applications should reinvigorate the cabling-system industry within the next five years.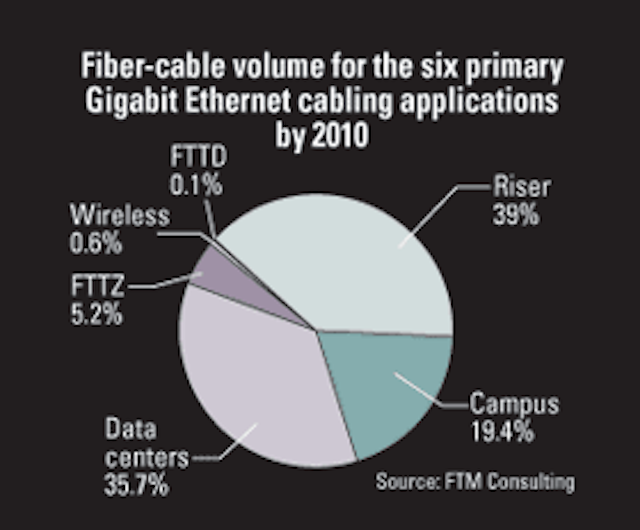 Most of the upgrades will be to support Gigabit Ethernet (GbE) bandwidths of 1 Gbit/sec or higher, according to the study, which also identifies contemporary applications requiring upgrades to speeds of at least 10 Gbits/sec. FTM consultants believe bandwidth at or in excess of 10 Gbits/sec will become mandatory for many applications in the near future, necessitating fiber upgrades at plant locations.
"The GbE market," notes FTM president Frank Murawski, "represents the largest opportunity for cabling suppliers, growing at a projected 25.7% rate to $2.5 billion by 2010…but it is potentially the only growth opportunity. Cabling suppliers not addressing this market will face an uncertain future."
For more on the study, "GbE Fiber & Copper Cabling Systems: 2005," visit www.ftmconsultinginc.com.