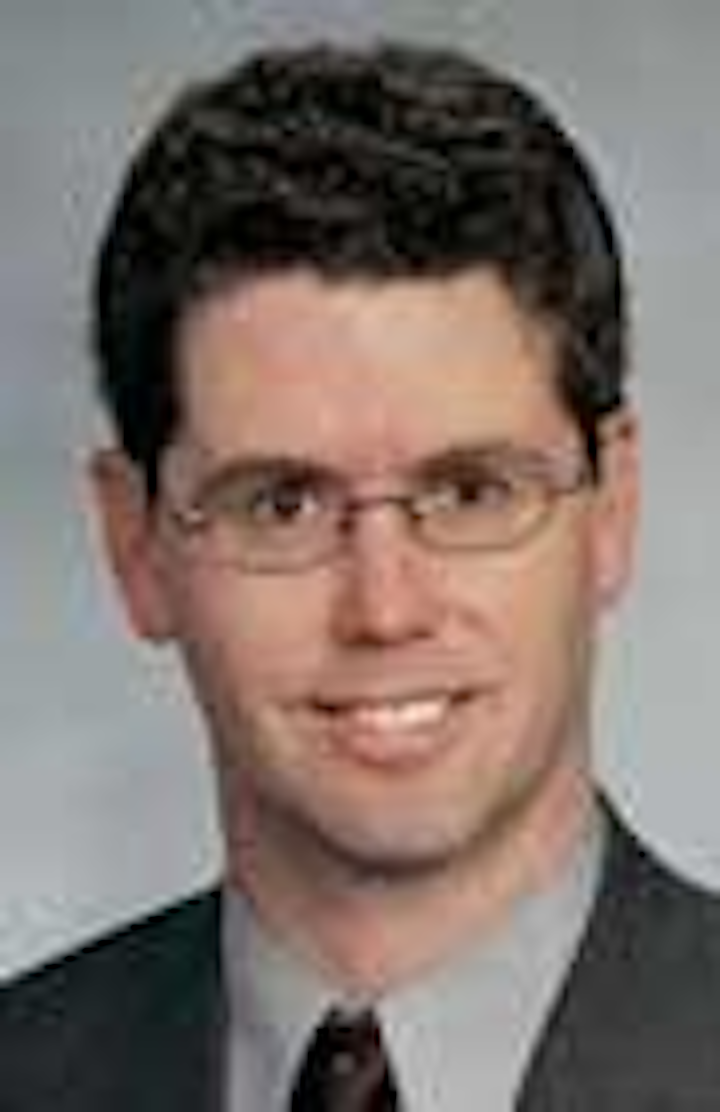 Last month's SuperComm represented the end of the partnership between the Telecommunications Industry Association (TIA) and the United States Telecom Association (formerly USTA, now USTelecom) at the heart of the show. One wonders if it also heralds the end of the big communications trade show as we knew it.
Certainly the new divorcees hope not. TIA, which retains the International Engineering Consortium as a supporter, has trumpeted a replacement event, called Globalcomm, which will occupy the same slot on the trade-show calendar as SuperComm. USTelecom, meanwhile, has inaugurated TelecomNext, an enhanced version of its existing Telecom show, which will debut next March.
Booths for the two new shows occupied adjoining floor space at the back of SuperComm's hall (yes, the show fit into one hall this year). The USTelecom booth trumpeted coverage of the future faster and a look at what comes next. The TIA booth invited its potential attendees to "step beyond what's next."
Cynics may wonder if this seeming rivalry is meant to do little more than draw attention to the two new shows. Regardless of whether the digs were sincere, something better rustle up enthusiasm for these events, because the days of one show taking over an entire major convention center will not return any time soon. And the ability to fill more than one hall may soon be considered a major achievement.
Why is this? Certainly nothing in the communications space (including magazines) is as big as it used to be. However, just like components companies, the number of current trade shows in this post-bubble environment is excessive. Even with the departure of previous monster exhibitions such as Comdex, a look at what TelecomNext is up against next year is illustrative of this point. The event will launch March 19-23 in Las Vegas. That's barely over a week after the end of OFC/NFOEC (March 5-10 in Anaheim), which itself is going to overlap with CeBIT in Germany (March 9-15). Perhaps the wireless companies will find TelecomNext a convenient stop on their trade-show tour; after all, the CTIA Wireless event will begin in Las Vegas barely more than a week and a half later on April 5.
Such a crowded dance card might explain why most of the companies with whom I spoke at SuperComm viewed the offspring of the impending split as either/or propositions. Few had made up their minds which one they would attend, but the overall message was clear: They weren't going to both.
The prevailing wisdom is that smaller, more targeted events bring better return on investment-not good news if you operate a former mega-show whose participants are wondering what happened to the crowds. There's an easy answer to that question: Travel budgets (not to mention head counts) have shrunk, meaning fewer people can make the trip to Las Vegas or Atlanta or Chicago, particularly if they aren't already nearby. And exhibitors' pockets are a lot shallower as well.
So what's a conference and exhibition to do? Just like the industry they serve, trade shows should look at consolidation; the announcements that the Outside Plant Expo and the Sensor Expo will collocate with Globalcomm next year are steps in this direction. And even though some events will remain bellwethers-in the optical communications industry, OFC/NFOEC comes to mind-those shows will need to scale back expectations (the bubble ain't coming back, and neither are the show attendance levels from those times) and work harder for both attendees and exhibitors.
The communications industry is smaller than it used to be, and most observers believe the number of players should shrink even more. The same goes for trade shows.
---
It appears that not all bad news travels fast. We at Lightwave were saddened to learn recently that Howard Rausch, who founded this publication in 1983, died this past Jan. 13 of cancer in Washington, DC. He was 76. Rausch guided Lightwave until shortly after he sold it to PennWell Corp., our current parent, in 1990. Along the way he helped launch the optical communications career of John Ryan, who was among the original editors of this magazine; Ryan subsequently co-founded RHK, a respected and often quoted market research and consultancy firm. (Ovum recently purchased the research arm of RHK.)
Rausch had a long and distinguished journalism career prior to the first issue of Lightwave. He worked at such prestigious newspapers as the New York Times, Wall Street Journal, and Philadelphia Bulletin. He also served as the Moscow bureau chief for McGraw-Hill from 1965-68. In addition to his journalism and editing skills, Rausch was a pretty fair chess player. He won the National Press Club Chess Championship two years in succession.
The staff of Lightwave and the employees of PennWell offer our condolences to the Rausch family on the passing of a very talented and accomplished man.

Stephen M. Hardy
Editorial Director & Associate Publisher
stephenh@pennwell.com