Do it yourself? Watch your step
Feb 1st, 2005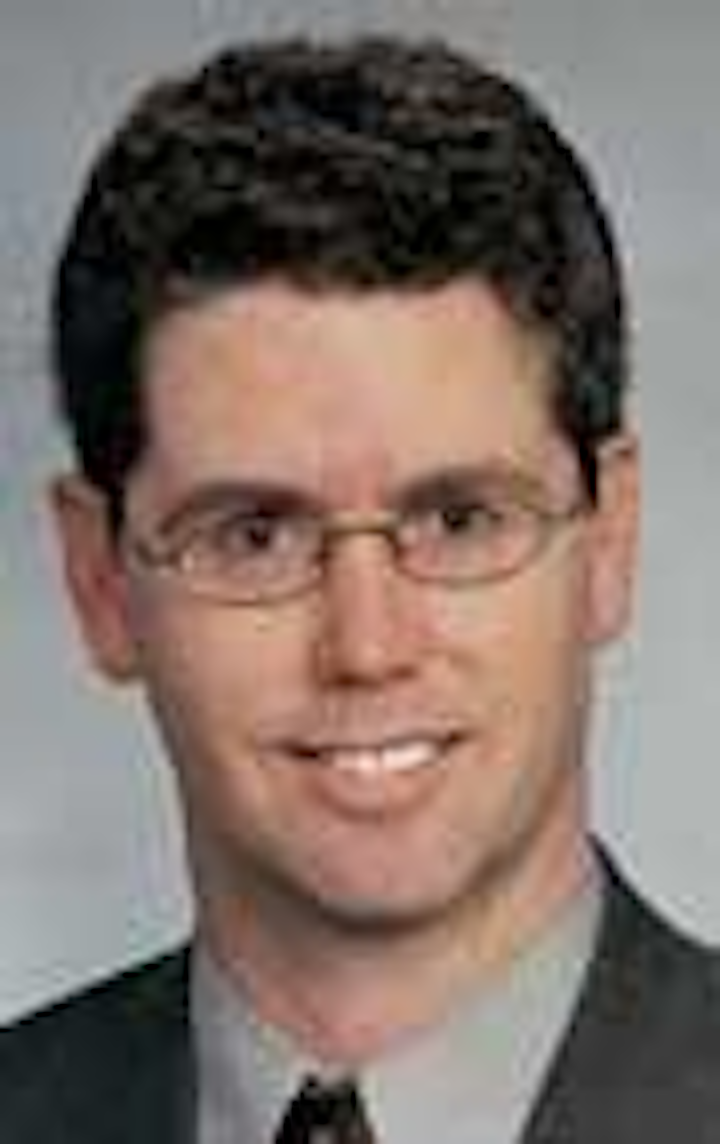 Our story this month on the class action litigation over the use of railroad and utility rights of way (RoWs) for optical-network construction (see "Another bubble fallout: right-of-way lawsuits," p. 39) could be viewed in a number of lights. Some might see it as another example of corporate greed trampling the rights of the individual. Others might say we have another case of ambulance-chasing lawyers (make that Ditch Witch-chasing lawyers) looking to exploit entrepreneurs who are willing to risk their money to improve the economy and our way of life. Or some might conclude that we have seen another example of companies in such a hurry to keep ahead of their competitors that they didn't pay attention to detail.
I'm going to focus on this last point for the moment, because regardless of whether you side with the plaintiffs or the telcos and their RoW providers, the legal morass we describe in our story represents more than an artifact of the bubble years. In this era of fiber to the premises, where technology and ease of installation have improved to the point where infrastructure provision no longer seems like black magic, it appears that everyone with a shovel or two utility poles they can string together is thinking about building their own communications network. It's almost as if the large bubble that engulfed the phone companies and their suppliers at the beginning of this century didn't dissipate when it popped; it just broke up into smaller bubbles, which have come to rest on the desks of real estate developers and utility executives around the country.
Which is not a bad thing, I'll state for the record. Optical communications technology is easier to use and more economical than ever before. It remains the best conduit for broadband services today and offers the surest guarantee of meeting expanding service demands tomorrow and for decades to come. For real estate developers, the value a fiber network can add to a new home or business development is clear. For municipalities who want to attract more businesses within the city limits, the frustration a slow-moving incumbent can engender is understandable.
So when one reads about success stories like Dalton Utilities in Georgia, Jackson Energy Authority in Tennessee, or scores of real estate developments around the country, in this era of "do it yourself" it could be quite tempting to think, "Hey, we could do that too."
And maybe you can. But there's a reason car companies flash those "Professional driver; closed course; do not attempt this yourself" warnings on their commercials as the latest minivan does hairpin turns in the snow at what looks like 100 mph down Tuckerman's Ravine. Like these automotive stunts, network installation and service provision aren't as easy as they look from the outside. And as our litigation story illustrates, you can't take anything for granted. If large telcos with decades of experience and expertise can get themselves into this kind of a mess, imagine how much trouble amateurs could encounter.
In fact, the technological aspects of infrastructure deployment are probably the least worrisome aspect of getting into the carrier game these days. The downturn in the communications economy has made competition as intense as it has ever been. The Supreme Court ruling last year that upheld states' rights to limit the role of municipalities in service provision underscores that the companies already in the broadband business will take action to ensure their club remains as exclusive as possible. Dalton and Jackson Energy are successes, but those successes were hard won. And even if you can get the network up and running legally, you face the uncertainties of any business, such as acquiring, maintaining, and servicing customers. As the bottom lines of the established telcos have illustrated for the past several years, service provision is a tough enterprise.
All of this is to say that while the benefits that broadband services can provide are clear, the delivery of such benefits is a business, not a birthright. As is the case whenever a company expands into a new line of business, due diligence is necessary. And as the RoW fury illustrates, "due" requires more diligence than ever.
Stephen M. Hardy
Editorial Director & Associate Publisher
stephenh@pennwell.com
---
Please allow me a couple of quick plugs:
• First, on March 1, Tom Hausken of Strategies Unlimited will join me for a "webcast" to discuss the current state of the optical-transceiver market. The event is free; you can register by going to www.lightwaveonline.com/webcasts.
• Second, if you're going to OFC/NFOEC, make plans to be in Anaheim by the afternoon of Sunday, March 6, for the OSA's Executive Forum. The theme is "Driving Fiber Closer to the User," and yours truly will be master of ceremonies. You can find more information at www.osa.org/executiveforum.