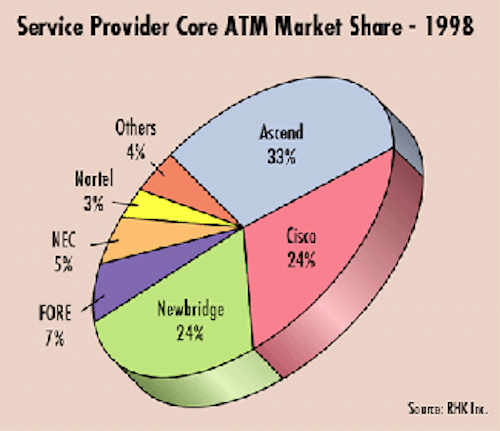 The North American market for high-capacity core switches and routers will reach $5.5 billion by 2003 as the public network shifts from a circuit-based, telephony-oriented model to a packet-based, data-centric infrastructure. Telecommunications market research firm Ryan Hankin Kent Inc. (RHK--South San Francisco, CA) predicts this rapid growth in a new report, Core Switching & Routing: Market Technology & Forecast, as part of the company's core-switching and routing service.
The market is being fueled by the huge growth in data, including Internet, private Internet protocol (IP), and frame relay, along with telephony traffic. New opportunities are being created for vendors with advanced IP, Asynchronous Transfer Mode (ATM), and multiprotocol label-switching technologies. The growth of the core-switch and router market will continue as service providers deploy units to keep up with Internet traffic growth.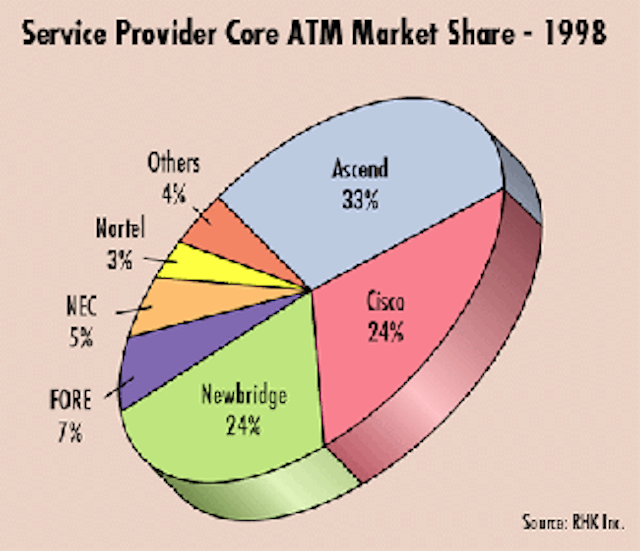 From 1999 to 2000, growth will result from increased demand for higher-capacity routers and higher-speed interfaces, deployment of OC-48 (2.5-Gbit/sec) interfaces in 1999, rapid deployment of DS-3 (44.736-Mbit/sec) and OC-3 (155-Mbit/sec) services to enterprise customers, and digital subscriber line (DSL) and cable modems. In the latter years, 2001 to 2003, growth will be due to substitution of core switches and routers for cell- and circuit-switching equipment and more integration of Synchronous Optical Network features.
The study also indicates how network consolidation will shape the opportunity for new switches and routers. As service providers seek to streamline their operations and economics, demand will shift to a new era of multilayer systems, prompting new entrants into the marketplace to vie for leadership positions.
The study analyzes the factors shaping the emerging opportunities for high-capacity core switches and routers, forecasts sales by capacity ranges, and explores the market shares for ATM switches being used in the public network.
This and other industry forecast studies are available from RHK by calling Mike Mahan at (650) 737-9600 ext. 233 or through the company's Web site at www.rhk.com.