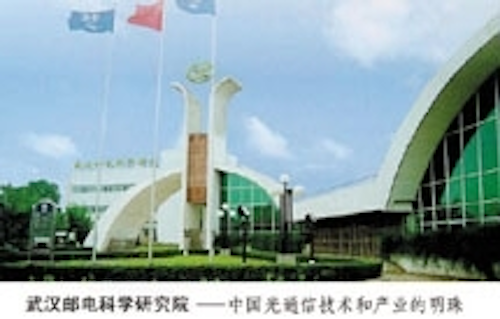 By KATHLEEN RICHARDS
TRENDS
China represents a huge market for SDH and DWDM equipment suppliers, an opportunity not lost on the country's government nor on a growing number of domestic fiber-optic companies. As it inches toward accession to the World Trade Organization and participation in global markets, China is working feverishly to fund fiber-optic research and development and foster domestic companies that can become suppliers of the fiber-optic equipment that serves as the foundation for China's communications infrastructure. To reach these goals, major efforts are being made to create competitive enterprises and attract intellectual capital and foreign investment.
Late to the game, China's fast-paced telecommunications development since the mid-1990s has led to one of the world's largest and most advanced SDH networks. By the end of 1998, China had installed more than 1 million route-km of fiber-optic cable and more than 15 million km of optical fiber, according to Boston-based consulting firm Information Gatekeepers Inc. (IGI). Of the installed fiber-optic cable, more than 174,000 km were used in national and inter-provincial backbones. Similarly, China is aggressively deploying DWDM technology. The country began large-scale DWDM implementation in 1998 after signing its first DWDM contract with Lucent Technologies in August 1997 to deploy the technology on its Xi'an-to-Wuhan network.
As in other parts of the world, "demand for SDH and DWDM equipment in China is driven by the demand for bandwidth as China continues to increase its teledensity and as the Internet and other data applications gain more popularity," says Dr. Hui Pan, chief economist and director of Asia-Pacific research at IGI. By year-end, the China SDH market will reach $700 million (U.S.), according to IGI estimates.
Significantly, Internet usage is doubling every six months in China. The number of Internet users in China reached 16.9 million by June 30, according to the China Internet Network Information Center, making it the third largest country in terms of Internet usage after the United States (80 million) and Japan (20 million). It is predicted that the number of Internet users in China will exceed Japan's by year's end and pass the U.S. in 2005.
The reform of China's telecommunications system by the Ministry of Information Industry beyond the original China Telecom began in 1999. The "reorganization," which will result in a total of five service providers with authority to offer specified services-fixed line or wireless, paging, Internet access, etc.-is an initial step in opening up the world's potentially largest telecom market. A competitive services market will fuel more opportunity for equipment suppliers.
Service providers such as China Telecom, China Unicom, China Netcom, and China Mobile, as well as other ministries and bureaus such as railways, public security, cable TV, petroleum, coal mining, and the military will drive future demand for SDH and DWDM equipment, according to IGI. There are about 20 manufacturers of Pliesynchronous Digital Hierarchy (PDH) and SDH equipment in China, seven of which are joint ventures with foreign companies-Lucent, Fujitsu, NEC, Alcatel, Nokia, Siemens, and Ericsson. The largest manufacturers, according to IGI, are Lucent Shanghai Transmission Equipment Co., Nanjing Fujitsu Transmission Equipment Co., Wuhan NEC Fiberoptic Telecom Equipment Co., and domestic player Shenzhen Huawei Technology Co.
A key research, development, and production area for fiber-optic telecommunications components is located in central China in the Wuhan East Lake Hi-Tech Development Zone, which by 2005 is planned to reach 50 square km, part of an all-encompassing area of universities and enterprises the Chinese government calls the "optics valley of China." The largest of several emerging optics technology hotbeds in China, the East Lake Hi-Tech Development Zone was originally established in 1991 to further the research and development of optoelectronics, bioengineering, and software in China.
Known in many quarters as an area of concentrated laser technology-the Huazhong University of Science and Technology established a national gas and solid-state laser lab in 1980 and a laser processing center in the 1990s-the focus on fiber-optic communications has sharpened in recent years as its market potential became apparent. The first national optical telecom research center was established there in 1994, and a national photon-electron technology center was built last year.
Today, the Wuhan East Lake Hi-Tech Development Zone houses 23 universities, 56 research institutes, and 59 optoelectronics-related companies, out of a total of 143 enterprises. Among the most prominent is the Wuhan Research Institute of Posts and Telecommunications (WRI), the research umbrella over several companies, including the Wuhan Telecommunications Devices Corp. (a partner of Corning Lasertron), the Solid-State Device Institute, and Fiberhome Optic Communication Corp. WRI developed China's first 2.5-Gbit/sec SDH system and also deployed China's first 4x2.5-Gbit/sec DWDM system in the Haiko-Sanya fiber-optic route in April 1998, according to IGI's Pan.
Within close proximity to the East Lake Development Zone is Yangtze Optical Fiber & Cable Co. Ltd. (YOFC), the largest fiber and cable producer in China, owned by Draka/NC Cables. Other companies in the area include Changjiang Ericsson Co. and Wuhan NEC Optical Fiber Communications Industry Co. Ltd. The optics valley's annual production capacity is 2.5 million km of optic fiber and 60,000 km of cable, according to promotional literature.
Like other high-technology development zones in China, enterprises in the Wuhan East Lake Hi-Tech Development Zone benefit from state-level preferential policies such as a reduced income tax of 15%, exemption from municipal level fees, and lower land charges. In this case, the local authority, the Administrative Committee of the Wuhan East Lake Hi-Tech Development Zone, headed by vice-director Sam Mei, is actively pursuing foreign and domestic investment with some success.
The China Construction Bank recently authorized its Hubei branch to grant loans of up to 8 billion yaun (U.S. $964 million) to the Wuhan optics valley. The agreement represents 40% of the gross investment intended for the optics valley, according to reports. Separately, the Hubei branch granted a loan of 2 billion yaun (U.S. $241 million) to a group of high-tech enterprises in the Wuhan development zone, of which 600 million yaun (U.S. $72 million) will be used to invest in optoelectronic information companies.
To date, technology development in China lags about one year behind that of industry leaders, according to IGI's Pan. "It's advanced but not at the cutting edge of the technology. That's why domestic manufacturers trying to export are entering markets that are more price-sensitive countries such as Russia, Southeast Asia, India, and Eastern Europe."
In addition, domestic manufacturers such as YOFO sometimes struggle to obtain modern manufacturing equipment, which would allow increases in production capacity. As it stands, YOFO's production capacity cannot satisfy demand. The fiber and cable manufacturer is currently planning to use its own research and development to upgrade manufacturing equipment.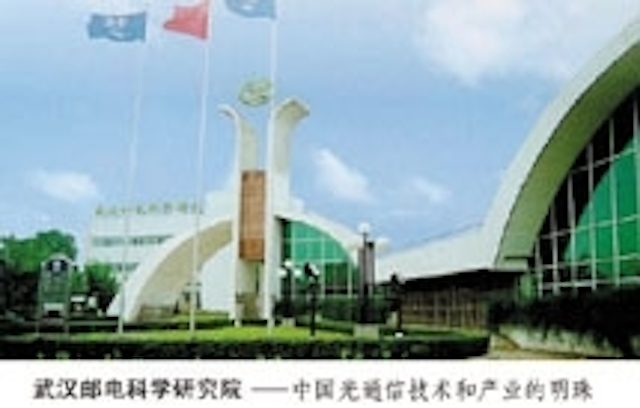 "A lot of the major manufacturers are in the Chinese market already," says Pan. "With China in the World Trade Organization, it will eliminate more barriers. Some of the barriers are black and white, for example the tariff rate. There is a set schedule for the elimination of the tariff to zero. Less tangible, but in some ways, the benefit is greater-competition in the domestic Chinese market will expand market size especially in the service area."

The Wuhan Research Institute of Posts and Telecommunications (top) and Yangtze Optical Fibre & Cable Co. are cornerstones of the East Lake Hi-Tech Development Zone in Central China, a 50-square-km area of universities and enterprises that benefit from "favorable policies." The high concentration of fiber-optic companies in the Wuhan region is known collectively as the "optics valley of China."