The photonics sector seems to be on the verge of delivering another great year, as we had expected back in January.
BY KEVIN SLOCUM and ROBERT MANDRA
From a stock market perspective, we are coming down the home stretch for the year 2000, in what seems to have been a tougher year than many in the past decade. Last year, the challenge was producing enough components and equipment to keep customers happy. That still has been an important issue during the course of 2000, but we have sensed the emergence of a new set of issues during the year that may lead to more challenging times as we begin to look forward to next year.
It's not getting the orders, it's getting the appropriate staffing across each optical company to execute to the satisfaction of customers, suppliers and shareholders. Some will say that's a nice problem to have, but it is not. It can undermine a potential success story, and with so much money chasing the sector, it is a challenge that investors and managers need to have in mind.
We suspect it has always been there, but never were we so aware of the aggressive recruiting that was going on at the National Fiber-Optic Engineering Conference in August. Company after company seemed to be hosting a reception for potential employees. A colleague of ours found himself being coerced into a recruiting session hosted by Lucent Technologies. Can there be any wonder why?
Look around the industry today, and whether it is a startup or just a moderately younger company, these companies are picking up employees left and right from Lucent, Alcatel, and lately even Nortel Networks. We're certain this comment will bring protest and possibly even figures that show a trend of high growth in headcount in the optical initiative at all three companies. But there is definitely a high level of churn in the ranks of the optical communications industry.
We could argue how critical the problem can really get. A firm like Lucent is deep with talent, and many employees might stick around the company, favoring a platform that will survive over a startup that may or may not make it big. We worry a little less about the big guys and more for the smaller ones that will need to grow by attracting employees from some of these larger companies. These smaller companies have little room for error. Their organizations have been built by providing substantial incentives through option packages. If they stumble-and most certainly some will-key employees will be lured away by even more lucrative packages elsewhere.
With the sky-high valuations of the optical communications markets, paper fortunes can be made and lost in months. Look at Harmonic. Admittedly, it is a hybrid situation, given the company's two lines of business that include its Broadband Networks Division, which sells optical solutions to the cable market, and its Convergent Networks Division, whose digital infrastructure supplies both cable and satellite television operators. That said, the stock got to $157.50 largely due to the company's optical opportunity. After suffering a problem with one key customer of the Broadband Networks Division as well as a major shortfall at the recently acquired DiviCom unit of the Convergent Net-works Division, the stock staggered all the way back to $21.50.
We have little doubt that in a different industry climate, the company could stage a decent comeback. Maybe the stock wouldn't reach anywhere near the previous highs, but certainly it wouldn't be a stretch to believe the stock could rebound well into the $40 range. That's why we have the stock rated a buy at this point, albeit an anxious buy. Why are we anxious? Despite the fact that Harmonic's CEO is now fully engaged at righting the DiviCom business, we have the impression that there is no quick fix in the cards. The key customer of the Broadbands Network Division is also a little miffed that it was highlighted in discussions with investors as an important contributor to Harmonic's troubles. Because of that, we wouldn't be surprised if those that quietly suffered through the customer's problem ended up seeing a speedier return of business. In light of an unlikely quick fix and the potential of a weakened competitive position, it is not surprising that we have run into some now former Harmonic employees at startups.
Will the departures be sufficient to stagger the company and possibly force it into the arms of another company at a price that today seems unacceptable? We are not certain, but we believe that as the number of optical communications component and systems companies proliferates, it is going to become an increasingly difficult problem. Unlike most analysts in the photonics sector, we do not believe that missed numbers will send a valuation shock through the entire group. Wit SoundView expects the companies that execute well to command hefty valuations well into the future. Those that don't will most certainly see their stocks decimated and quite possibly their business, as well.
When picking and choosing investment and for that matter employment opportunities, we believe that all of us need to be increasingly focused on who is running the show: What is the quality of the team and how strong will it be at bringing new talent on board? That question often plays a role in decisions, but in this business, the get-rich-quick allure of a substantial option package or late-stage venture stake can cause people to be less careful.
As we moved into the fall season, we were broadly bullish on the sector. We heard some of our competitors were quietly ruminating about this initial public offering or that IPO producing competitive fallout within the sector. There was a growing chorus of concerns about the availability of funds for some of the emerging carriers, growth in carrier spending in general, and in the midst of all of that, the occasional concerns about oversupply. To us, that is noise and not substance.
Yes it seems as though there is an awful lot of money coming into the sector, but there is a reasonable threshold that needs to be cleared by the startups to get in the game and there is an incredible amount of demand. We agree with those who believe that we have only begun to scratch the surface. We don't believe there is any area that is more attractive in technology. And we don't believe any area has produced the sort of returns that optical communications has over the past two years.
That leaves us wary because we know what can happen when something goes wrong, but you have to be involved in the sector. We continue to love Ciena and Finisar at this writing, but we're also enthused about the group as a whole.
We have to mention Nortel in that context. The company is positioned more strongly in the optical arena than Cisco Systems, yet it trades at less than 40% of the market capitalization to revenue relationship. And that's in spite of the fact projected growth is 80% of that forecast for Cisco. We believe a fairer valuation lies between those two figures, possibly even as high as the 80%. That would imply a price for Nortel shares over $125 at the low end of the range and $170 at the high end. We feel there is less investor enthusiasm in the name these days, and we believe it is a mistake.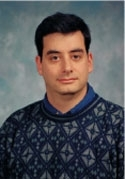 Robert Mandra is a principal in investment banking with Wit SoundView (Stamford, CT). Previously, he was an optical engineer with MIT Lincoln Laboratory for nine years. He can be reached at (203) 462-7361 or rmandra@witsoundview.com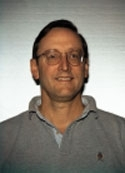 Kevin Slocum is a managing director and communications research analyst for Wit SoundView (Stamford, CT). He has more than 18 years of financial industry experience, including equity research, sales, and analysis. He can be reached at (203) 462-7219 or kslocum@witsoundviewcom.