Fujitsu fulfills carriers' wishes with SONET extension platform
Mar 1st, 2003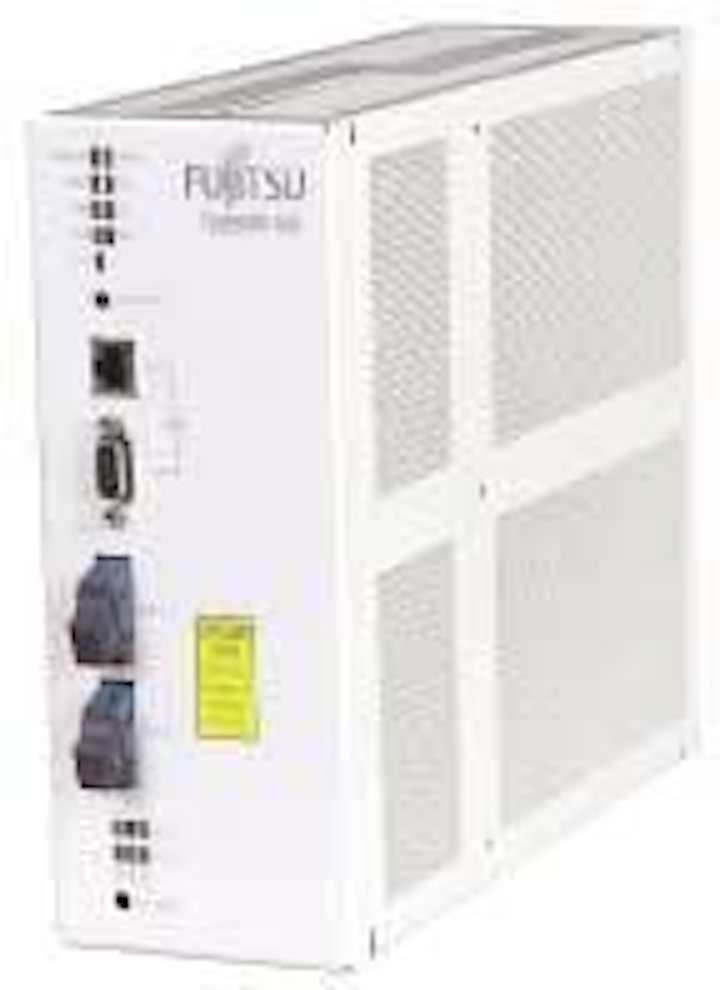 Fujitsu Network Communications (Richardson, TX) recently announced general availability of its FLASHWAVE 4010, a remote extension platform optimized for low-service offerings. While one sometimes wonders if vendors design products without first consulting potential customers, there can be no such question about the likes of Fujitsu, which is the top choice among the RBOCs for SONET products. "For someone like Fujitsu or their top competitors in SONET, Lucent and Nortel, a lot of [their] SONET development is going to be very direct, very customer-driven," asserts Sterling Perrin, senior research analyst of optical networks with IDC (Framingham, MA). "I suspect there is a market for something like this, and I suspect the carriers have been asking for it."
Bob Laurent, technical public relations manager at Fujitsu, confirms that the company's customers had a great deal of input in the design and functionality of the platform. That said, one can infer there is a real market need for an OC-3 access device and that the Fujitsu box most likely fulfills carriers' requirements.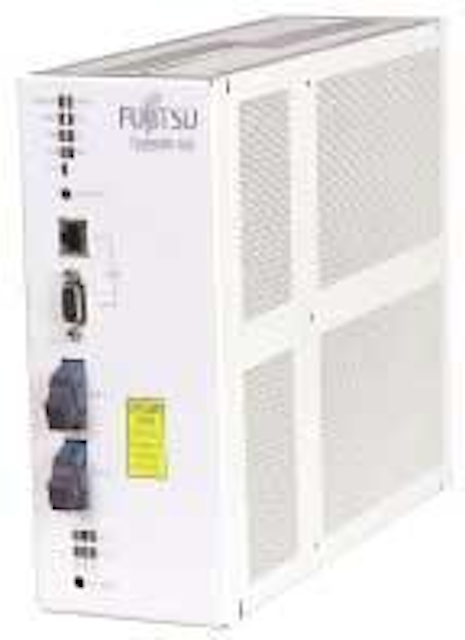 FLASHWAVE 4010 is a single, fully enclosed unit, measuring 3.5×9×11 inches and weighing in at just over 3.5 lb.
FLASHWAVE 4010 is designed to put the margins back into DS-1 and DS-3 services—formerly the "cash cow" for small-business customers. "Until now, when customers have been ordering DS-1 services, carriers have been forced to deploy HDSL [high-bit-rate digital subscriber line] to serve the DS-1s to the small-business customer. You're kind of robbing Peter to pay Paul," Laurent surmises. "You're serving your business customers, but in the end, by using HDSL, you're putting HDSL in binder groups that could be used for ADSL, which is the new consumer cash cow. This is one technological benefit of moving DS-1s out to an optical plane."
FLASHWAVE 4010 extends SONET further into the edge of the network—to the small-business customer directly from the central office—but is it really needed there? The answer, according to Laurent, is a resounding yes. SONET makes sense because it's a known and proven commodity. The SONET-based 4010 will easily integrate into existing management systems, including the trunk inventory recordkeeping system (TIRKS) and network monitoring and analysis (NMA). Enterprise services traditionally have been managed by another division of the company that does not use TIRKS or NMA, making recordkeeping difficult, notes Laurent. The 4010 provides greater visibility into the enterprise because the entire network can now be managed by the existing network operations center.
Fujitsu contends that turn-up of FLASHWAVE 4010 is even simpler than the installation of a regular add/drop multiplexer. Installation of the platform is so simple, the company claims it can be done in just four steps. The installer mounts the system on a wall or in cabinet or rack, connects the system to a power source, connects the DS-1 or DS-3 service and
OC-3 fibers, and sets the node identifier, date, and time. The system software then creates the necessary connections to equipment and facilities, crossconnects, and the data communication channel.
Fujitsu believes its back to basics approach will resonate with carriers. "There's a lot of sexy topics out there," admits Laurent, "but at the end of the day, with today's economic climate being what it is, it's all about providing something that can result in profits today as opposed to somewhere down the road."