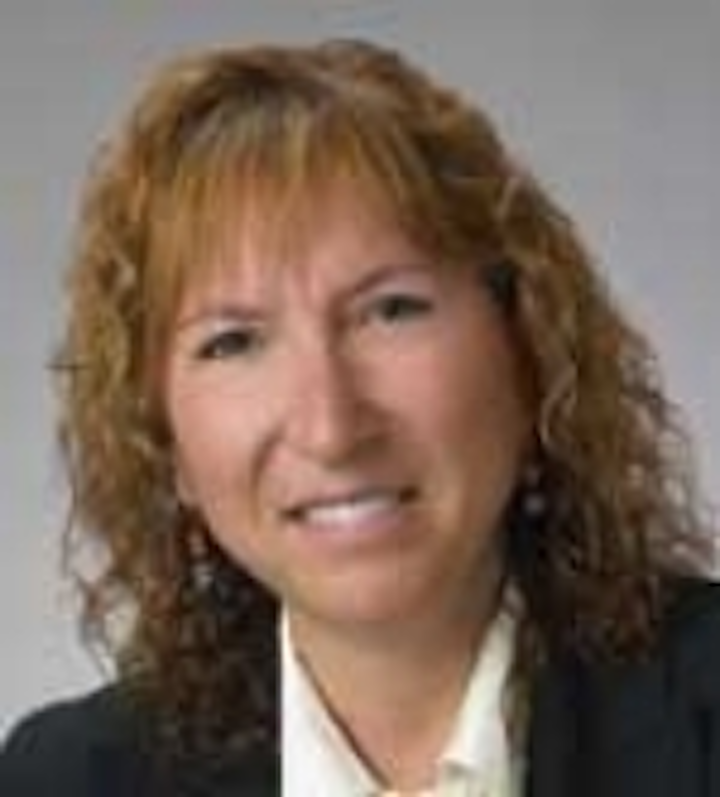 Interview with Eve Griliches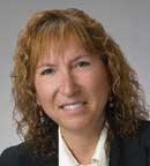 Eve Griliches is managing partner and co-founder of ACG Research, which provides market analysis and consulting to service providers, enterprises, and technology vendors.
While optical technology vendors went about their first-quarter business, market research firms used the first month or two of the year to tally the numbers for the previous 12 months. ACG Research was no exception, and Lightwave spoke to Managing Partner Eve Griliches shortly after her company announced its accounting of optical network equipment sales for the fourth quarter of 2010, as well as the full year.
ACG estimates that the optical hardware market shrunk 2.1% in 2010 versus 2009–which itself was a year Griliches described to Lightwave as "terrible." This news immediately called a question to mind.
Lightwave: So if 2009 was terrible, what does that make 2010?
Griliches: I think we've probably reset to more along the lines of where I think the market has and will continue to be spending. I think we've also seen some incredible pricing pressure over the past couple of years that has really eaten into margins. That doesn't mean that product isn't going out, but it means that the average selling price of the product is significantly lower.
I wouldn't say that it was a terrible year in optics. I would say we were probably getting our feet back underneath us and preparing for the next couple of years to come.
And what will those years bring?
I think I've seen some projections out there of the market growing 40% or so from where we've ended this year–and, frankly, I don't understand where that's going to come from. The 40-gig market is already fairly competitive, and I'm not sure ultimately how large it will be. And I think the 100-gig market, in general, is going to be extremely pricing sensitive. I think the key vendors coming to market with 100-gig are going to be under severe price pressure to deliver product at a very reasonable price in order to gain share in specific networks.
I think a lot of people were hanging their hats on the 100-gig overlays that are going to happen across North America in the next couple of years. I'm thinking that it's not going to necessarily increase the revenues that significantly. I think that they'll grow. I'd like to see the market grow at least in the high single digits; but, I don't think it's going to be growing in the 20 to 40 percentile.
Should we start manning the lifeboats?
Every now and then I tell people: a $12 billion market still is a pretty good market. It may not be as much as the Ethernet switching market, but it's still a heck of a large market.
What bright spots did you see in 2010?
The enterprise market came in at over $1 billion, so I think that was certainly a bright spot. The advent of hedge funds and low-latency trading has certainly helped in the financial sector. And I also think that healthcare is a growing vertical, mainly through managed services for a lot of the service providers.
I think the content providers went up significantly. These guys have been going up about 50% year over year in their spending. And the pipes that are coming into the content networks–like the Akamais and the Limelights–are also throwing a lot of bandwidth onto the networks, which is feeding a lot of the growth of the content provider networks, as well as service providers.
So I think we've got a pretty healthy state of things right now.
If you're expecting to see single-digit, year-on-year growth in 2011, who will drive it?
I think the content providers are going to probably increase what they've spent this past year somewhere between 40% and 50%, so we could see another big surge on their part–depending upon how available the 100-gig optics and systems are. I'm really thinking it'll be 12 months from now; I don't think we're going to see that much in the next three, maybe six months, but probably the six months after that we should see more. So it may not fall exactly in this calendar year.
I think the enterprise vertical to look at is probably the healthcare vertical. I think that's going to be slow coming out of the chute, but I think over the next couple of years that vertical is going to grow pretty significantly.
The cable guys are definitely upgrading to higher bandwidth as quickly as they can, as are the service providers.
So I think everybody is looking at the next-gen overlay of 100-gig–but also looking at it from the standpoint of creating express routes. Express routes we've talked about for a long time. If you can go longer distances and at higher speeds, then there's no reason to regenerate or stop in San Antonio, for instance; maybe you can go straight to L.A. I think we'll see more express routes architecturally laid out that will provide a faster speed. We're already seeing those in the submarine market.
What product categories will benefit most from these trends?
I think, in general, the long-haul market is probably going to recognize the most exciting growth, given that 100-gig optics are going to be primarily for long haul. It's not going to make a huge amount of sense to do coherent technology for much shorter distances. But we may start seeing some 100-gig, non-coherent or direct detection in some of the metro spots.
The packet-optical section of the metro market has probably seen the best growth [recently]. I think we've seen 35% to 40% year-over-year growth there. It's going to start getting real muddied; what we haven't counted in that category before are core routers with integrated optics. And if those types of products start getting introduced this year and the following year for revenue, then that market has the potential to get so much larger because of the routing portion of it. I expect packet-optical transport variations–whether they're transport-centric with packet interfaces or they're router-centric with optical interfaces–to drive that category pretty significantly and be a good part of the metro and the long-haul growth.
So how will this spending break out geographically?
I think North America is probably going to have the greatest spending, because of the content providers, the cable operators, and the service providers. So I expect North America to be incredibly strong in 2011 and 2012.
I think there's definitely some older networks in Europe that have been somewhat neglected and are absolutely ripe for some new equipment. So I think Europe is following pretty quickly behind [North America].
I was surprised to see Asia-Pacific ending up fairly flat this year. I think that's because the growth there over the past few years has been so dramatic. We might have reached a point where subscribers for land lines as well as wireless have reached a certain saturation point.
I think the Rest of World and the CALA regions have spent a decent amount of money in the past couple of years, too. They're very price sensitive. I don't expect them to come surging out of nowhere, but I do expect some spending to continue there.