Worldwide optical hardware market held at $2.7B in 3Q05
Feb 1st, 2006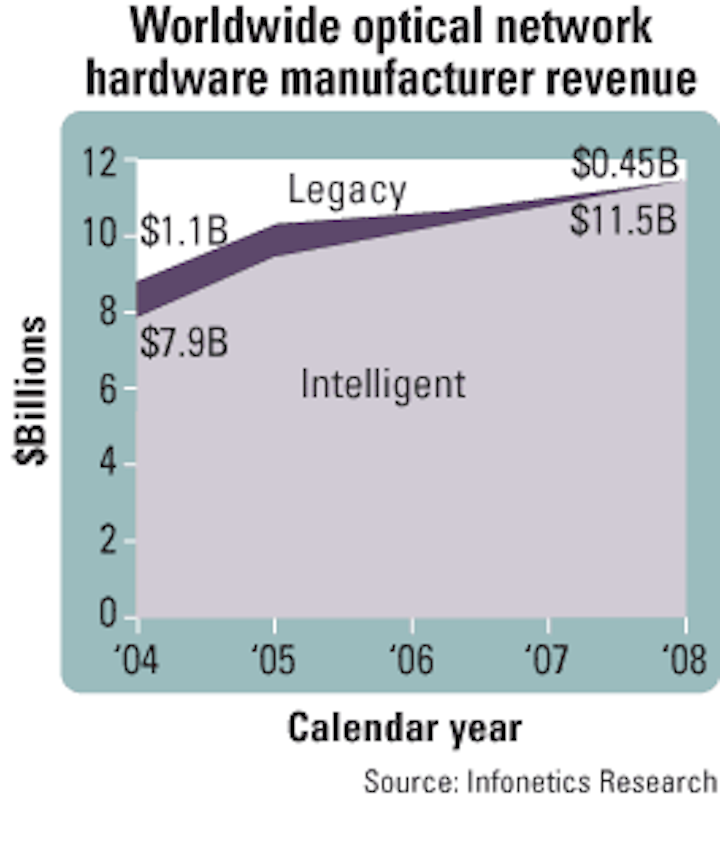 In 2005, the worldwide market for optical network hardware experienced a flat third quarter, holding at $2.7 billion, but was expected to finish "up" 16% for the year as a whole, according to a report from Infonetics Research (San Jose, CA).
The report also sees the market holding steady over the next 12 months, but then accelerating, with annual revenue growing to $11.6 billion by 2008, driven by increased metro and long-haul equipment sales.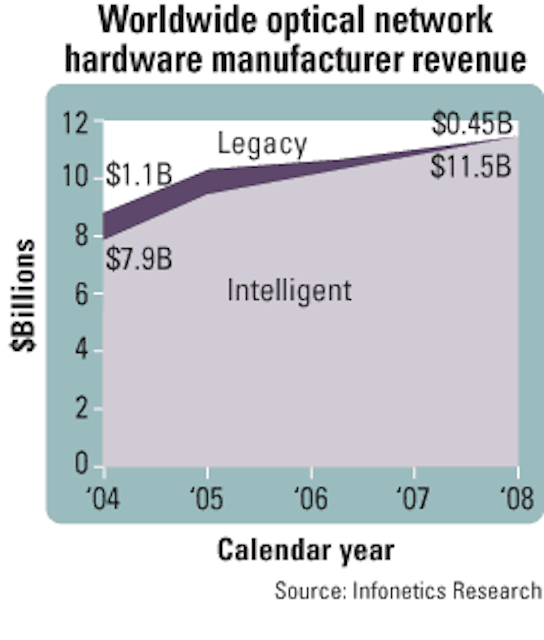 "Service providers have been pushing their networks to use more capacity with minimal equipment purchases," explains Michael Howard, principal analyst at Infonetics Research. "[E]thernet is a prime driver, as carriers stop buying and enhancing current-generation and older network equipment, and start buying next-generation equipment."
According to the report, the 3Q05 market saw Alcatel leading in worldwide revenue market share, followed by Nortel, Huawei, and Lucent. By region, North America accounted for 34% of total revenue, EMEA for 32%, Asia-Pacific for 28%, and CALA for 6%. Metro applications made up 69% of all revenue, with long-haul applications accounting for 31%.
For more on the quarterly "Optical Network Hardware" report, visit www.infonetics.com.