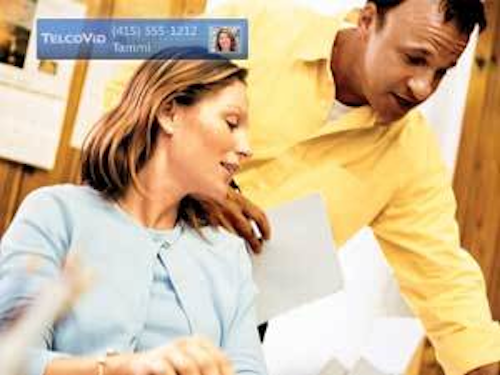 The proliferation of digital services over cable and satellite, coupled with advances in video-on-demand (VoD), high-definition TV (HDTV), and digital video recording (DVR) technology, have raised the table stakes for a competitive video service offering, forcing today's telephony providers to look seriously at IPTV. But despite the promises of IPTV, incumbent carriers have adopted very conservative deployment strategies, leading one to wonder just what has to change before IPTV becomes ubiquitous in the network.
From a validation standpoint, 2005 proved to be something of a milestone year for IPTV. Verizon moved ahead with its FiOS TV service (now available in five states); AT&T announced that it would roll out the video component of its Project Lightspeed initiative using VDSL2 as its foundation; and BellSouth began its initial foray into the market with a controlled launch in San Antonio. "Suddenly, we have an environment that is being pushed by the major RBOCs-where all the volume in this business is-toward IPTV," muses Geoff Burke, director of video services marketing at Calix (Petaluma, CA).
Or is it? Verizon is the most prominent player in the industry to deploy IPTV, and even it has adopted a conservative approach. The carrier is deploying a hybrid IPTV strategy whereby it uses IPTV for its interactive programming, including VoD, but continues to deliver its linear, broadcast programming via tried-and-true RF broadcast technology.
While Verizon says it is proud of its partial IPTV implementation-certainly the most aggressive among the RBOCs-the carrier is not ready to commit to an all-IP delivery of both broadcast and unicast traffic. All sources interviewed for this story are unanimous in their belief that IPTV will be the delivery mechanism of choice in the future, but how far into the future remains to be seen.
"In order to provide the full range of services, including broadcast to an average of 2.3 set-top boxes in the home, we think there needs to be more maturity in the industry," asserts Greg Evans, vice president of access technology at Verizon. The delivery platforms, including the software and set-top box, need to be more reliable, he says, and carriers need to see lower price points on transport technologies like reconfigurable optical add/drop multiplexers (ROADMs.) Moreover, such deployments require increased bandwidth. Finally, Evans notes the necessity for advanced compression technologies that are both cost-effective and acceptable to the content providers. "We're just not sure the industry is completely there yet," he says.
The industry appears to be moving in the right direction, however. The RBOC trio of Verizon, AT&T, and BellSouth has addressed the bandwidth issue via its GPON request for proposals (RFP). GPONs could deliver roughly 80 Mbits/sec to the home, and Verizon will begin deploying GPON this year. Meanwhile, AT&T's commitment to VDSL2 for existing customers could bring 30 to 40 Mbits/sec to the home. BellSouth hopes to provide similar bandwidth through its fiber-to-the-curb architecture.
The efficient and effective delivery of IPTV services likely will require carriers to adopt MPEG4 as the video transport mechanism, says Burke. Though the technology itself is not new, the ecosystem used to deliver it, including the head-end and set-top box, should arrive to market in the spring.
"Even though there's been a lot of excitement around the IPTV market, it really hasn't materialized full force because a lot of people have been waiting for these new technology enhancements before they jump in with both feet," notes Burke.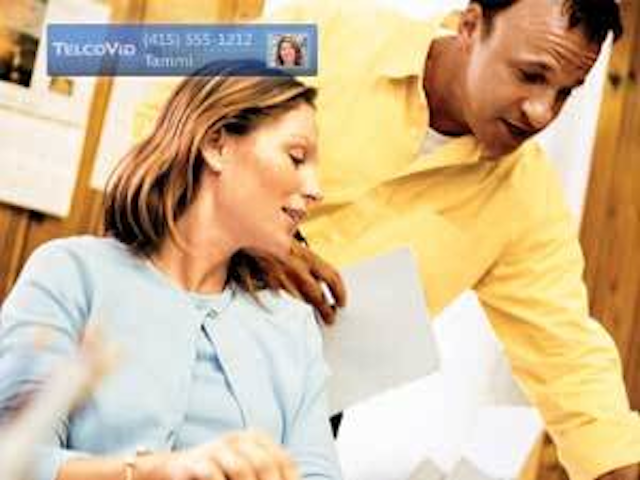 In the future, an IPTV platform will be used to connect the entire home, enabling such conveniences as Caller ID on your television screen.
A new generation of systems-on-a-chip (SoCs) that enable increased functionality and lower price points will spark further enhancements. "In the case of a set-top box, you're putting more stuff on this low-cost piece of silicon that otherwise would require more expensive hardware, faster processors, more memory, etc., which increases the price of the set-top box," explains Ed Graczyk, director of marketing and communications for Microsoft's (Redmond, WA) IPTV platform, currently in use by Verizon and in trials with AT&T and BellSouth. "But when you apply it to other devices like a DVD player, that DVD player can now be a dual-purpose machine; it can be a DVD player as well as an IPTV receiver, and you wouldn't need a separate set-top box to get IPTV programming."
All sources interviewed for this story agree that at a minimum, the customer experience should equal that currently received from satellite or cable TV providers. There is, therefore, some danger in deploying IPTV service before the hardware, software, and middleware are mature enough for mass delivery.
"With video, consumers have an expectation," muses Tom Doiron, product marketing manager in Tellabs' Access Division (Naperville, IL). "Deploying a service that is not yet ready for mass, scalable, supportable, provisionable deployment, that's dangerous for a service provider. You've probably got one shot with most of these consumers to deliver a high-quality video experience. If you miss that, it's going to be hard to get them to come back and try you again."
According to Jim Farmer, CTO of Wave7 Optics (Atlanta, GA), losing newly minted customers back to cable is a very real concern. Several of Wave7's customers have reported subscriber defection, mostly among the elderly. "There is a clientele out there that just wants a basic analog service, which is possible and quite feasible to deliver with broadcast but impossible to deliver on IP," notes Farmer.
To get basic TV service, subscribers simply attach the cable wire to their TV sets, but IPTV service requires a set-top box on each and every TV. "Set-tops are a product that customers love to hate," says Farmer. "Particularly for the less technically inclined portion of the subscriber base, they are confusing to use."
Existing wiring within the home also has proven to be a hurdle-and a costly one. Most homes are equipped with coaxial cable, but emerging IP set-top boxes require a Category 5 cable connection, forcing network installers to rewire the home or deploy an adaptive technology that will enable set-top data to run over existing coaxial cable. This technology does exist, says Farmer, but it will set the carrier back an additional $50 to $70 per subscriber, plus an additional $50 to $70 per TV location.
Microsoft's Graczyk is quick to note that with any new technology, such hurdles are the norm. "Just like in the early days of DSL, digital cable, or cable broadband, we're working with a whole new set of technologies and a pretty broad ecosystem of partners," he contends. "It's a challenge of integration and timing more than anything else."
Dealing with new and emerging technology is only part of the incumbent carriers' IPTV challenge. Securing content also has proven to be a major headache. To date, the content providers' experience with anything over IP (think Napster) has been far from positive, and today's carriers must overcome the widespread belief that IP-based content is more easily pirated, whether that content is music, television, or film.
Houston, TX-based Optical Entertainment Network (OEN) has firsthand knowledge of this problem-and the expense of solving it. The service provider is launching a fiber-to-the-home network to serve 1.6 million people in Houston and the surrounding communities. OEN has secured more than 400 channels of content, but not without significant effort.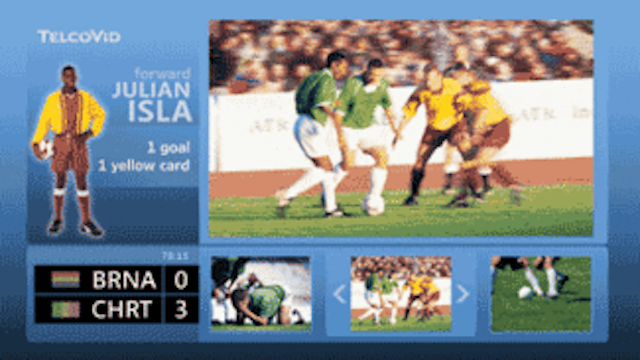 Microsoft's IPTV Edition enables sports fans to access player and game statistics and choose from among multiple camera angles how they would like to view the action.
When carriers transport television programming over IP, "that's just like handing out the studio's digital masters, which is a little unnerving for entertainment companies," explains Tom Wendt, OEN's CEO. "For very valid reasons, one of the real holdups has been the entertainment companies trying to figure out how their content is protected and, frankly, who they can trust."
Wendt reports that OEN had to undergo audits twice. Proving that content would be protected probably cost the company a quarter of a million dollars, he estimates.
Like other carriers, OEN must encrypt its video signals; without the appropriate set-top box, those signals are worthless. The set-top box features conditional access technology, which determines whether a subscriber has permission to view a specific channel, video, or pay-per-view event. If the subscriber does not have permission, the content is blocked. "For a long time, having good quality conditional access was the Holy Grail of problems to solve," notes Wendt. "The problem has been solved now, but it's a fairly expensive proposition."
Even before carriers take steps to secure the actual video content, they first have to acquire it, and this process has also slowed IPTV's momentum. Incumbent telephony providers have little or no experience in content acquisition, but they now must hire specialized teams to acquire content, monitor licensing terms, and set channel lineups.
"If you're the programmer and you have this big behemoth coming to you wanting programming, you know that your programming is available to just about all of his subscribers already. He's got to take subscribers away from cable and/or satellite, but you already have those subscribers," says Farmer. "As a program provider, it's a zero-sum game for you. At the end of the day, you're not going to have any more subscribers than you have now, so you're hardly motivated to cut him a good deal on pricing."
The cable companies, who deliver their video services via an RF insertion or broadcast technology, avoid this headache altogether. They are members of the National Cable Television Cooperative (NCTC), an organization that purchases content and equipment on a bulk basis to get more favorable rates. "You just call up the NCTC and say, 'I need the following lineup of channels,'" explains Wendt. "They send you an agreement, you put up your [satellite] dishes and patch them to your head-end, and you're ready to go. It's a fairly simple process."
For carriers like Verizon, which must negotiate local franchise agreements even before it can deliver content, the video service delivery process is far from simple. The carrier has taken a three-pronged approach. First, it dispatches a team of legal and regulatory experts to negotiate with local franchising authorities. Second, the carrier lobbies for legislative reform at the state level, and third, it seeks to institute changes at a federal level, working with the Federal Communications Commission (FCC) and other legislative bodies.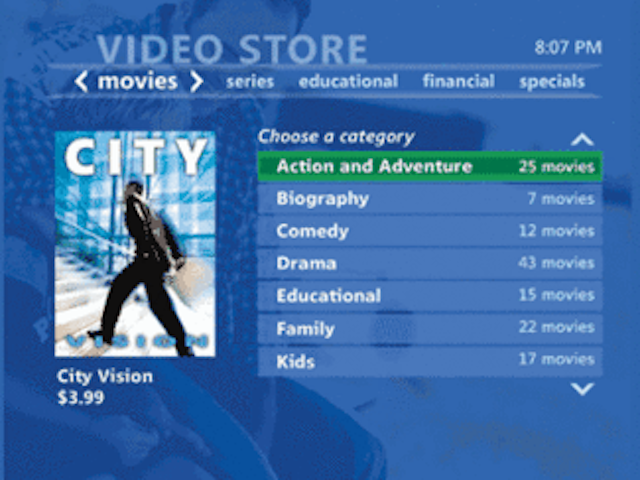 IPTV allows carriers to deliver a diverse suite of video content, including traditional television and movie programming as well as specialized "communities of content."
At press time, Verizon has negotiated 48 franchise agreements, which would enable it to deliver video service to roughly 1 million potential subscribers. But the more telling statistic is this: Verizon is in active negotiation with an additional 350 communities, a labor-intensive and time-consuming process that is also slowing the IPTV rollout process.
IPTV proponents are quick to note that none of the hurdles listed in this article are insurmountable; by all accounts, IPTV eventually will be ubiquitous in the network. Nevertheless, the RBOCs will approach IPTV on tiptoes for the time being.
For example, BellSouth has been in trials with its IPTV technology since January 2005 and recently began a "friendly trial" using its employees. Currently, 250 customers receive BellSouth's IPTV service, and the carrier plans to ramp to 1,000 customers later this year. However, even 1,000 customers is modest given BellSouth's 13-state footprint.
Moreover, the carrier contends that it "hasn't committed to any timeline or public deployment," in the words of BellSouth spokesperson Brent Fowler. "We're really focused on the trials at this point," he says. "Anything else will be dependent on the full outcome of this trial. We'll be testing the technology for the majority or all of 2006."
AT&T, meanwhile, is very enthusiastic about its Project Lightspeed initiative, which will include the installation of approximately 40,000 miles of fiber to bring service to 18 million customer households as part of its initial fiber-to-the-node deployment. But ask about its video service delivery program, and the carrier's enthusiasm is markedly curbed.
"During our controlled market entry period, we're going to be looking at customers, how they are using the service," explains Denise Koenig, AT&T spokesperson for Project Lightspeed. "We're going to be looking at our new operations and support systems. We're going to fine-tune the service. Success in this period will allow us to start scaling the service, which we're on track to do in mid-2006."
Even for Verizon, which is at least rolling out a hybrid IPTV service today, the future remains uncertain. The carrier would like to offer its entire video suite in an IP-centric environment, but "it really becomes an engineering versus economics question," says Evans. "If the consumer market moves into the direction of everything being on-demand, network-based PVR functions, restart TV-where you come home 10 minutes after The Sopranos started but you want to watch it from the beginning-that will drive more and more demand for IPTV technology in the network," he contends.
Evans confirms that Verizon will continue to utilize BPON technology in its network and will not instantaneously and automatically convert customers from BPON to GPON now that the latter is available. In fact, Verizon's first implementation of GPON technology will include the third wavelength for RF broadcast traffic.
"It's partially services, partially technology, partially economics that will drive the tipping point as to when you go to a more IP-centric television environment," admits Evans. "When that will be, I'm not really sure."