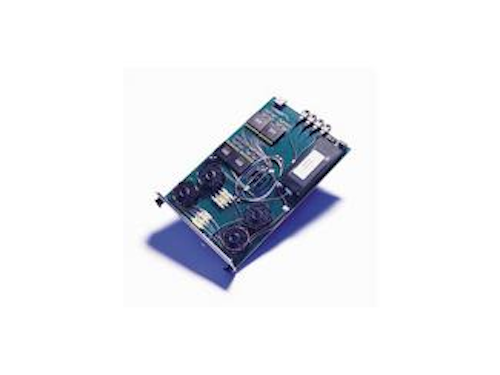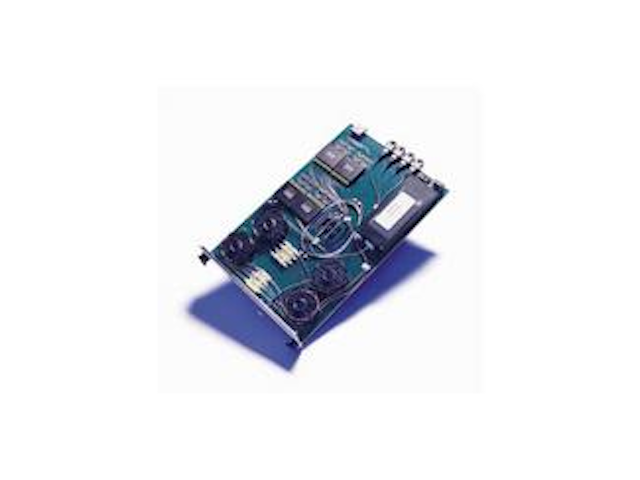 A 32-channel arrayed waveguide grating demultiplexer with brownout detection (for use in an optical router) completely designed and made at Solectron.
By MOEZ ADATIA
Solectron
In today's changing marketplace, decreasing time to production and market are key components of an OEM's strategy to stay competitive, and outsourcing has proven to be a valuable tool for navigating through hiccups in the supply chain. Most OEMs outsource their traditional electronics manufacturing to EMS (electronics manufacturing services) providers.
But until recently, advanced telecommunications technologies such as optical networking were typically handled by the OEMs. Yet more and more EMS providers are adding the capabilities needed to support the technical demands of optical product manufacturing, and even design and repair.
And OEMs are responding to the EMS industry's efforts. According to the Gartner Group, outsourced optical manufacturing is expected to reach more than $7.6 billion by 2004. That is an increase of 67 % over the $2.5 billion in optical manufacturing outsourced in 2001.1
Wide range of services
To meet this growing demand, EMS providers now offer a wide range of services for optical networking products from design and manufacturing to test and repair. And the complexity and range of their expertise in these areas is astounding. From test development and execution to systems integration, splicing and fiber management, EMS providers offer the knowledge to utilize the most advanced optical technologies available.
This design expertise often leads to significant savings for OEMs. By leveraging an EMS provider's optical, mechanical, component and cable design services, one OEM was able to realize major improvements through the redesign of an optical add/drop multiplexer circuit pack and backplane. The number of cable splices decreased from 132 to 93, and fewer components were needed. These design improvements resulted in faster time to production and market, coupled with a manufacturing cost reduction of more than $2,500 per unit.
By taking advantage of the full range of optical services some EMS companies now offer, OEMs can also minimize the often costly hand-offs once associated with separate parts of their supply-chains. This leads to greater visibility, faster time-to-market and reduced costs across the entire product lifecycle.
Global reach
In the EMS industry, a global presence helps ensure that OEM service needs are met in critical markets. Optical OEMs may be increasingly global, but their markets often differ regionally--and even locally. Therefore, a range of facilities is needed to meet the complex optical supply-chain needs of OEMs, often requiring sites in low-cost regions, as well as a local presence close to the OEMs.
The goal is to deliver the lowest cost--logistics, shipping, production, as well as costs associated with time to market. That is why leading EMS providers have invested in developing a range of optical service capabilities in each major operating region of the world--Asia-Pacific, Europe, and the Americas. The advantage lies with EMS providers able to leverage large sites that provide volume efficiencies for items such as printed circuit boards, as well as smaller facilities focused on specific skills, such as fiber splicing, systems integration, and testing.
For example, it is essential for EMS providers to strategically position high-value activities, such as new product design and introduction, near OEMs; and systems assembly and fulfillment near OEMs' end markets. It is also why leading EMS providers are further strengthening their optical capabilities in Asia-Pacific to take advantage of the region's lower costs, strong supply-chain, and vast potential end markets.
Optical capabilities begin to pay off
Faced with challenging market conditions, OEMs' need for cost-effective optical manufacturing services is placing the EMS industry in the spotlight. Yet building optical manufacturing capabilities is not a new concept in the EMS industry. Several companies developed an arsenal of high-level design engineers, equipment, and processes over the years to accommodate the growing needs of optical OEM customers.
Now, as the numbers suggest, these investments are truly starting to pay off. The future of optical outsourcing looks bright, and optical OEMs will continue to reward EMS partners that are able to meet their expectations globally.
The range of services that EMS providers offer varies widely, however. As OEMs outsource more pieces of their supply-chain, they seek EMS providers with integrated optical supply-chain offerings, from design to manufacturing, logistics, supply-chain management and even repair.
Today, more than ever, OEMs need to embrace outsourcing optical manufacturing or risk missing a significant competitive advantage--and EMS providers must be ready to serve.

Moez Adatia is director of sales and marketing at Iphotonics, part of Solectron's optical manufacturing services group (Milpitas, CA). The author can be contacted via the company's Web site at www.solectron.com.
References
1. Gartner consulting findings may differ from Gartner's published research positions.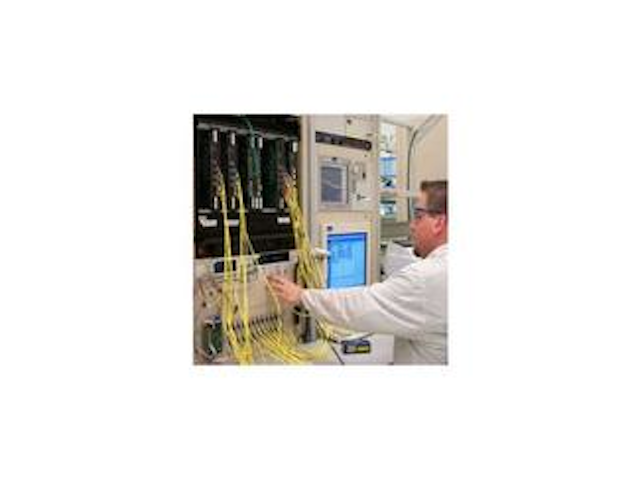 Automated testing allows for increased throughput and more efficient optical product manufacturing, lowering costs for OEMs.