The shifting sands of optical transport service
Oct 1st, 2001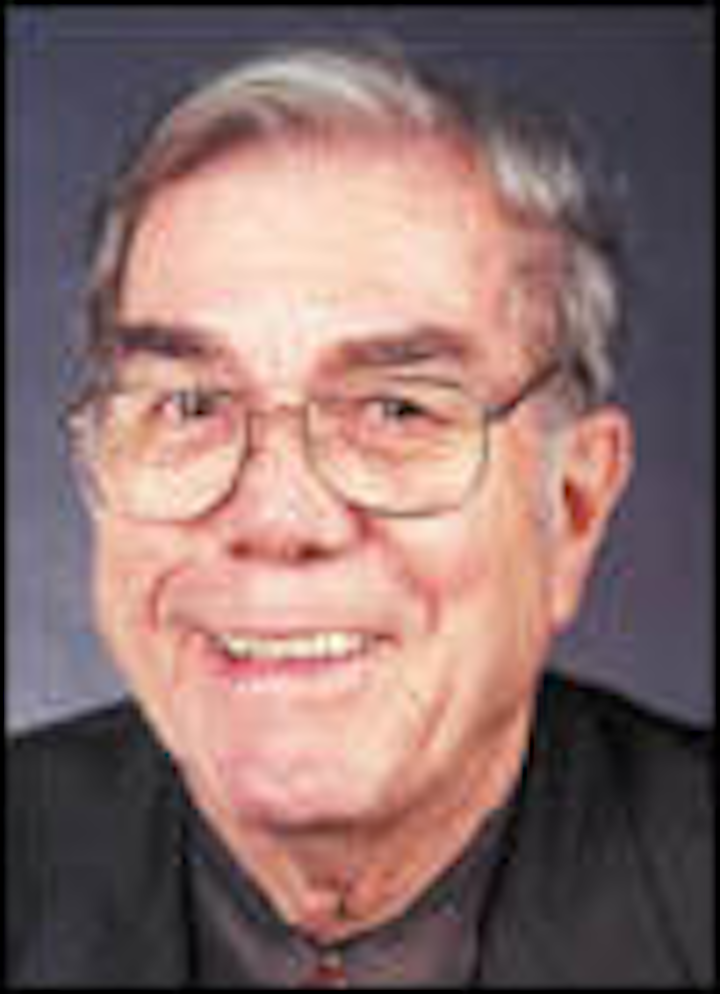 The evolution of communications services has lowered costs and created a surplus of capacity that will lead to competition and consolidation of transport providers.
By Jeff D. Montgomery
Optical communication has advanced over the past quarter-century along a relatively orderly and predictable path. The next quarter-century will look quite different:
Traditional telephony will be substantially displaced by Internet traffic.
The geometric expansion of the number of service providers, equipment OEMs, and component suppliers will be countered by aggressive acquisition, mergers, and consolidation.
Communication will move much closer to global "always on, everywhere, all services."
Optical-fiber transport technology has advanced steadily from telecommunications trials and non-telecommunications deployment in the late 1970s to the AT&T North East Corridor deployment that started in 1983 at 45 Mbits/sec and evolved in 1984 to 90 Mbits/ sec. The rest is, relatively speaking, very recent history. Fiber-optic technology advancements, plus a 1995-2000 flood of North American investment, brought us to the current major surplus of (partly latent) global long-haul transport capacity, waiting for development of the subscriber-to-long-haul fiber linkage deployment and related services contracts.
Meanwhile, moving in parallel with the steady, but impressive, advancement of high-throughput trunk capacity, the nature of the communication transport services industry has achieved major evolution on several fronts:
Long-haul telecommunications trunk services.
Metropolitan/access telecommunications services.
Television/entertainment transport services.
Until about 1975, the telecommunications services picture was pretty simple: one country, one provider. This situation began to disintegrate when mighty AT&T refused to allow MCI, a relatively minor startup, to connect its access line to a building served by AT&T. MCI took the dispute to court, won access, and the regional network monopoly system dissolved at an accelerating pace.
The regional Bells (RBOCs) were unbundled by legislation. Dozens of alternative local carriers emerged, bypassing the incumbent local-exchange carriers with fiber links direct from subscribers to a long-haul carrier point of presence. This disintegration of the single national carrier concept spread from the U.S. to other major countries throughout the Americas, Europe, and Asia.
Meanwhile, deliberately bypassing the U.S.-regulated telecommunications network and front-end funded by the U.S. Defense Advanced Research Projects Agency (DARPA), the Internet emerged. Starting from a base of expected high-speed, high-volume, digital transport instead of the telephone network base of analog voice circuits and combining high-speed digital ICs with fiber optics, the Internet inherently can achieve much more economical transport of high-volume digitized information.
In contrast to the regulated telecommunications industry, Internet competition is much more open to direct competition. That has supported the explosion of Internet long-haul capacity by new network providers such as Qwest, Level 3, and Broadwing/IXC, as well as wholesale wavelengths/fibers provided by for-lease carriers such as Williams Communications. Traditional telco long-haul carriers such as MCI/WorldCom, Sprint, and AT&T also have broadened their architecture to accommodate both Internet and telco transport.
Also, over the 1985-2000 time span, submarine cable networks evolved from copper to fiber. The first major intercontinental submarine fiber cable link was the TPC-5, Japan to U.S., a joint AT&T-Kokusai Denshin Denwa venture. That was the operational prove-out of the optical-fiber amplifier. Submarine fiber cable systems have subsequently been boosted by Global Crossing and other ventures, installing numerous Pacific and Atlantic Ocean cables as well as coastal "festoon" undersea fiber links.
Another communication mode that has been greatly affected by fiber-optic technology is entertainment television delivery. The early limitations of direct VHF TV broadcast encouraged the development and deployment of major coaxial-cable-based TV distribution systems. As the number of TV channels multiplied, greater transport bandwidth was required, and fiber displaced coax in trunk lines and in distribution to neighborhoods. (In 1995-1999, cable TV was the leading U.S. customer for fiber cable.) That leaves cable-TV network operators in a position to extend fiber all the way to residential subscribers whenever economically justified. Meanwhile, cable-TV networks are getting a revenue boost from DSL service provision.
Meanwhile, satellite-based broadband communication surged into the TV distribution market. In many areas, satellite TV can be provided at lower cost than new-build cable networks.
Thus, the past 15 years have been characterized by dynamic global expansion of cumulative transport bandwidth and of the number of carriers. There are dozens of long-haul terrestrial and submarine carriers and hundreds of regional/local broadband carriers.
Will economics support a continued proliferation of parallel local, regional, and global broadband transport providers? Not very likely. Instead, the next 15 years will bring aggressive consolidation. As investment capital becomes much less available, mergers and acquisitions will be the most logical path to survival and profitability.
Both horizontal (similar capabilities) and vertical (complementary capabilities) mergers will proceed. Possibilities include:
Submarine and terrestrial long-haul carriers.
Cable-TV and Internet access carriers.
Direct broadcast satellite TV, global satellite, and local multipoint distribution service/multimedia multiwavelength distribution service local microwave carriers.
Regulated carriers in the U.S. are already moving in this direction. Seven independent RBOCs were established by the breakup of the Bell System; the only one surviving as an independent is BellSouth. Global Crossing acquired Frontier and its 1.1 million access lines to extend the former's transoceanic reach to terrestrial, continental subscribers. That created the world's first global Internet network. (Global Crossing later spun off Frontier to Citizens Communications.)
Meanwhile, yet another broadband network business model is emerging: unregulated carriers under the same corporate umbrella (which also encompasses cable TV and wireless communication investments) as the regulated telecommunications carriers. The most noteworthy example of this trend is SBC Communications' Project PRONTO, an unregulated regional fiber network initially serving DSL subscribers, expected to later expand into Internet access services.
Over the next quarter century, the traditional telephone service companies will compete vigorously in Internet service provision via their new unregulated fiber networks, following the SBC Communications Project PRONTO model. Regional carriers will merge into continental, then global carriers. The global carriers, in turn, will merge into fewer, more powerful global carriers with terrestrial and submarine fiber, fixed-base wireless, and satellite microwave relay transport.
Subscribers can communicate with one another, each in their native language, plus data transport, anywhere in the world, anytime. Videophone communication will be available at easily affordable cost, in the developed regions of the world. These advances will be paid for by major increases in business efficiency and by improved entertainment.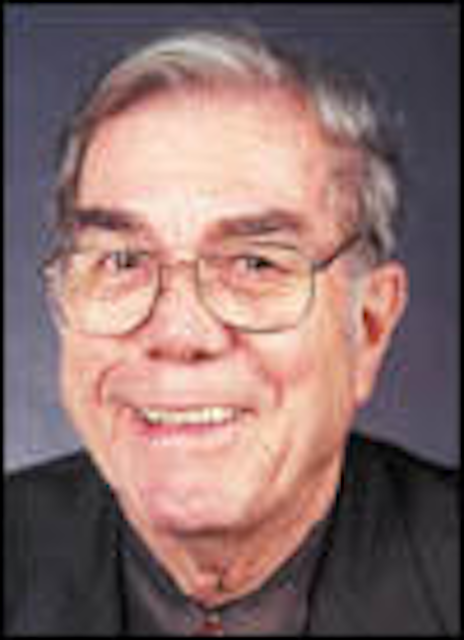 Jeff D. Montgomeryis chairman and founder of ElectroniCast Corp. (San Mateo, CA). Montgomery has more than 44 years of professional experience in the electronics industry. Through the most recent 33 years, he has worked full time in electronic industry forecasting and planning with 25 years of experience in communication fiber optics. He is a senior life member of IEEE and a member of SPIE and OSA.