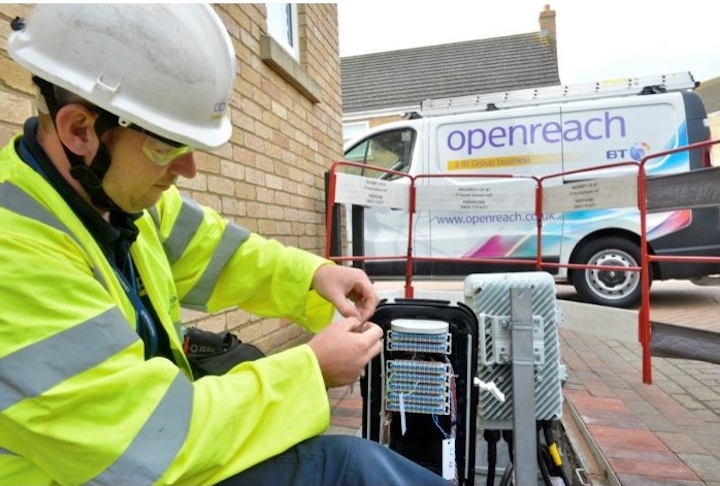 Ofcom, the UK's telecommunications regulatory authority, has revealed the initial conclusions of its most recent Strategic Review of Digital Communications, a look into the competitive landscape of communications services provision. The agency stopped short of demanding that BT spin out Openreach, its infrastructure deployment and provisioning arm. However, it says it will require several steps to make Openreach more independent of BT to ensure service providers who want to leverage BT's network to reach their customers receive a fair shake.

The conclusions come as independent operators have complained about how quickly they can gain access to the infrastructure Openreach administers to compete against Openreach's parent, BT.

Ofcom has decided that the current Openreach's current status within BT carries too much temptation for favoritism. "Openreach needs to change, taking its own decisions on budget, investment, and strategy, in consultation with the wider industry," Ofcom wrote in a press announcement.

The goal is to make Openreach as responsive – and responsible – to other operators as it currently is to BT. Ofcom says it will share details on how it expects to achieve this goal later this year, but said it is considering making Openreach what it called "a ring-fenced, 'wholly-owned subsidiary' of BT Group, with its own purpose and board members." It also said it reserves the right to decide that Openreach needs to spin out from BT after all.

Meanwhile, the regulatory authority also aims to put in place a new strategy designed to promote large-scale deployment of "ultrafast" broadband networks, not only by Openreach but by BT competitors "as an alternative to the partly copper-based technologies currently being planned by BT," in the words of the press release (see, for example, "BT connects first G.fast trial customers").

Ofcom proposes that Openreach provide open access its poles and ductwork to operators who wish to build their own fiber-optic networks. To facilitate this process, Openreach will have to create and make available a "digital map" that shows existing poles and ducts across the UK.

BT sounded relieved that it is not yet being asked to completely separate itself from Openreach.

"Ofcom have today explained why breaking up BT would not lead to better service or more investment and that structural separation would be a last resort. We welcome those comments," wrote BT Chief Executive Gavin Patterson in a blog post. "The focus now needs to be on a strengthened but proportionate form of the current model and we have put forward a positive proposal that we believe can form the basis for further discussions with both Ofcom and the wider industry.

"Our proposal includes a new governance structure for Openreach as well a clear commitment on investment," Patterson continue. "Openreach is already one of the most heavily regulated businesses in the world but we have volunteered to accept tighter regulation to bring matters to a clear and speedy conclusion.

"We are happy to let other companies use our ducts and poles if they are genuinely keen to invest very large sums as we have done," he added. "Our ducts and poles have been open to competitors since 2009 but there has been little very interest to date. We will see if that now changes."

Not surprisingly, alternative operators applauded Ofcom's proposals.

"We welcome today's recommendations from Ofcom, in particular the acknowledgement of the essential role that CityFibre and other independent investment initiatives must play if the UK is to fully realize the 'new fiber future' which Ofcom now envisages," said Greg Mesch, chief executive of fiber-focused alternative broadband provider CityFibre. "Accordingly, we welcome Ofcom's decision to broaden and simplify third party access to Openreach's duct and pole assets, in order to speed up deployment and lower costs. This should greatly accelerate the pace of true fiber deployment across the UK, with cost benefits for alternative investors, potentially also including CityFibre if we determine it is advantageous to make use of these inputs."

For more information on FTTx equipment and suppliers, visit the Lightwave Buyer's Guide.