Fiber cable growth to resume in '04
Aug 1st, 2003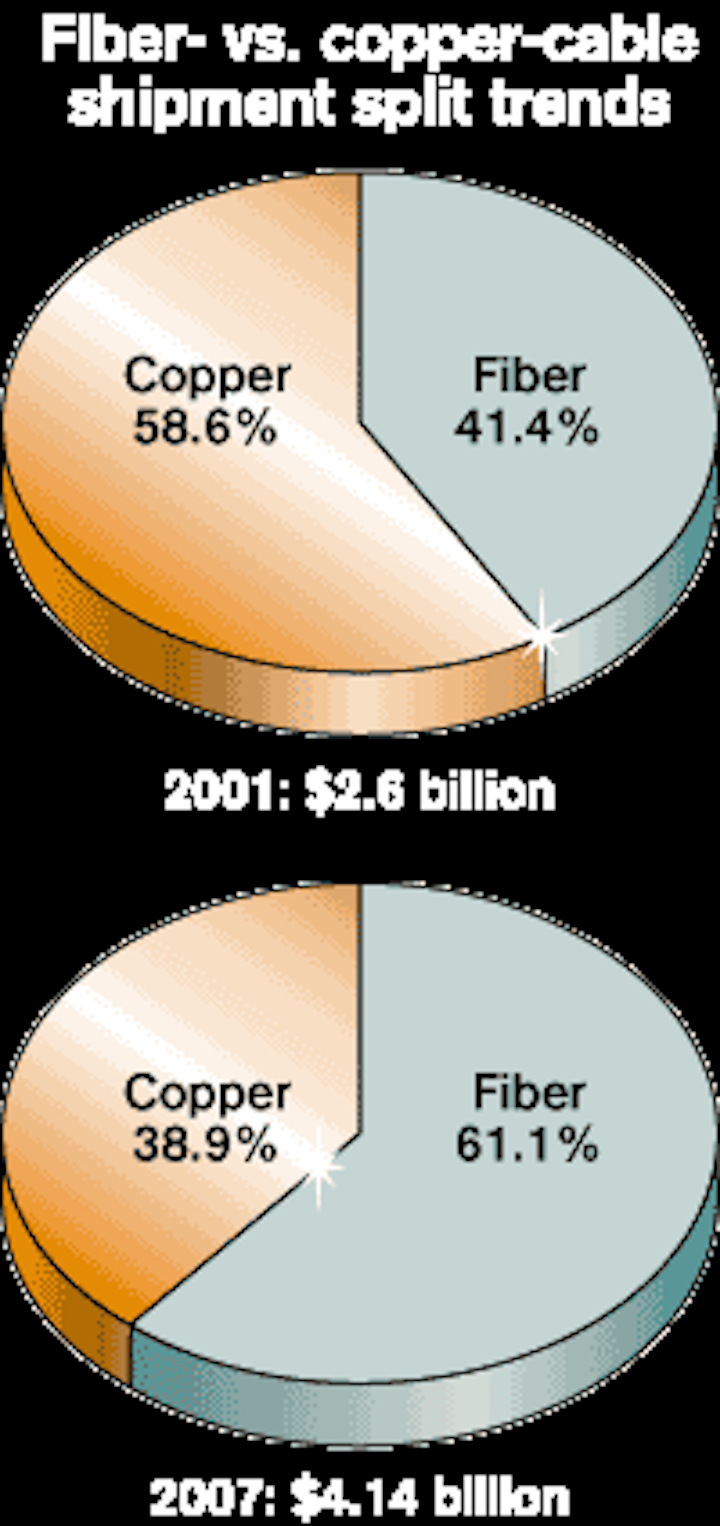 Cable volume shipments fell at a double-digit rate in 2001-02. While the market this year is expected to be flat, growth could resume in 2004, details a new report from FTM Consulting.
By 2004, fiber cable shipments for newer broadband applications, including Gigabit Ethernet, will begin to revitalize the market. "The emergence of fiber cabling for fiber to the desk applications will provide additional stimulus for growth in the post-2005 time frame," writes Frank Murawski, author of the report. "New application demand will foster the need to install new fiber cabling. Thus, the double-digit growth of copper cabling in the 1990s is projected to be displaced by the double-digit growth of fiber cabling in the 2000s time frame."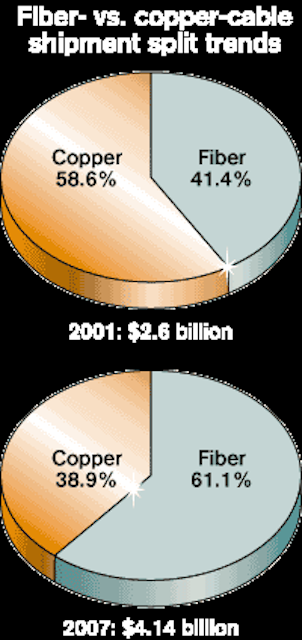 A shift from copper to fiber will begin this year. By 2007, fiber cable will account for 61.1% of total cable shipments, up from 41.4% in 2001. Fiber cable will exhibit a 17.2% growth over the forecast period, while copper cable is expected to grow just 7.2%. Murawski expects the total cable market to net $5.7 billion by 2007, up from $3.8 billion in 2001.
FTM's report, "U.S. Building Fiber & Copper Cable: 2003," is now available from KMI Research (Providence) at www.kmiresearch.com.