Amedia enters the FTTP fray with active Ethernet solution
Jul 1st, 2004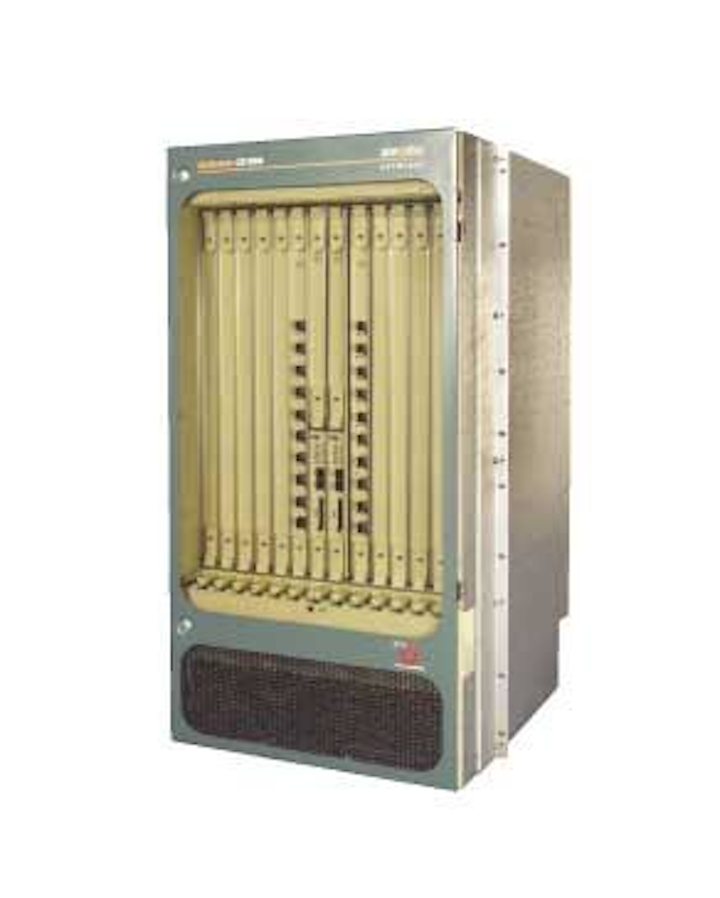 While passive optical networking (PON) has garnered a great deal of attention lately, thanks to the RBOCs' decision to standardize on the technology for fiber to the premises (FTTP) applications, startup Amedia Networks (Holmdel, NJ) hopes to make inroads with its Ethernet-based active FTTP equipment. Using technology developed by and licensed from Bell Labs, Amedia envisions its QoStream system as "the single, symmetrical gateway into the home."
The company has dubbed its technology Ethernet Switched Optical Networking (ESON) to distinguish it from PON. "This is not a PON solution," asserts Amedia chief executive Frank Galuppo. "Our solution has all the benefits of IP networking and Ethernet." Designed to deliver high-speed Internet access, high-definition and standard digital video, and voice over Internet protocol (VoIP) services to businesses and residential customers, the QoStream product family comprises three components: a core switch, an aggregator, and the premises gateway.
The CS1200 core switch has a switching capacity of 120 Gbits/sec and supports up to 50,000 subscribers. The bulk of the QoStream system is standards-based, while the only proprietary process can be found in the CS1200.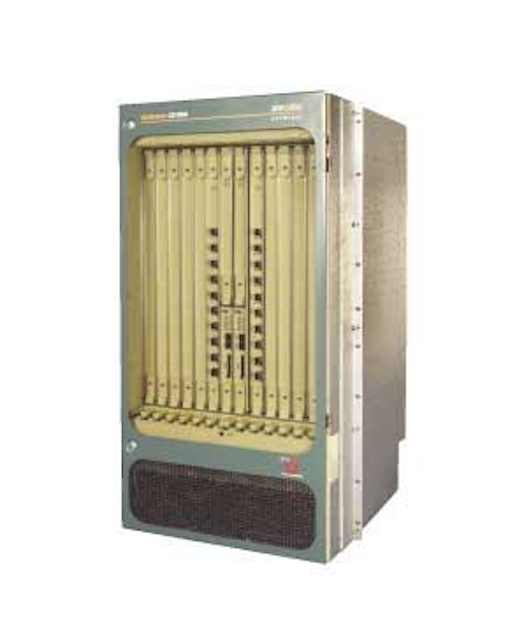 The carrier class Ethernet CS1200 core switch features 10 line cards, each of which manages 64,000 flows to enable guaranteed quality of service on a per-user, per-application basis.
Within 50 km of the core switch is the AS5000 aggregation switch; it supports 48 homes and has a 1-5-Gbit/sec switching capacity, depending on the amount of bandwidth required by each home. "If you supply it with all 5 Gbits, you get 100 Mbits per home," says Galuppo. "If you provide 1 Gbit to it, you would get something above 10 Mbits per home." A 2U shelf that can be mounted on a standard 19-inch rack, the AS5000 is hardened for outside plant installation in an uncontrolled cabinet.
Within 10 km of the aggregator switch is the PG1000 premises gateway, which sits inside the house, in the garage, or in the basement. Designed for single residents or multitenant units, the device features four wired Ethernet ports, four POTS ports, and an integrated wireless access point. "We will equip it initially with an 802.11b card and then later put in 802.11a and g cards, so we can do wireless HDTV in the house," says Galuppo. "This can be a one-point access for all your premises needs, both wired and wireless."
The company envisions this device in a strip mall, for example, where it will support multiple tenants, each with their own virtual LAN. Because the PG1000 supports multiple classes of service and service levels per physical port, the voice, video, and data traffic of each tenant will be secure and isolated from their business neighbors, explains Zakowski.
Amedia's QoStream Director provides the link between element and system management. It enables the operator to manage each of the three elements and provides the interface through which the service provider pre-provisions or changes services and gathers billing and inventory information.
Amedia plans to target the municipalities and independent service providers first, says Zakowski, who notes that "active solutions seem to be the preference" among municipalities. "Municipalities believe that open access should be provided for multiple ISPs, multiple video content providers, and multiple choices for VoIP."
But will those municipalities and independent service providers shy away from Ethernet-based equipment, given that the RBOCs have thrown their weight behind ATM?
"People have counted out Ethernet over and over again in its lifetime, and all that happens is that it consistently wins," observes Peter Bernstein, president and founder of market researcher Infonautics Consulting (Ramsey, NJ). "I won't say that [Amedia's ESON equipment] is a better mousetrap, but I think it is as leading edge as the other approach. There is room in the marketplace for both."
Moreover, says Bernstein, "There is significant opportunity for Ethernet in the metro market. Particularly when you look at all the fiber rings that are going in around various metropolitan areas, it makes a lot of sense for, let's say, municipalities as well as potentially even cable customers to offer that kind of capability."