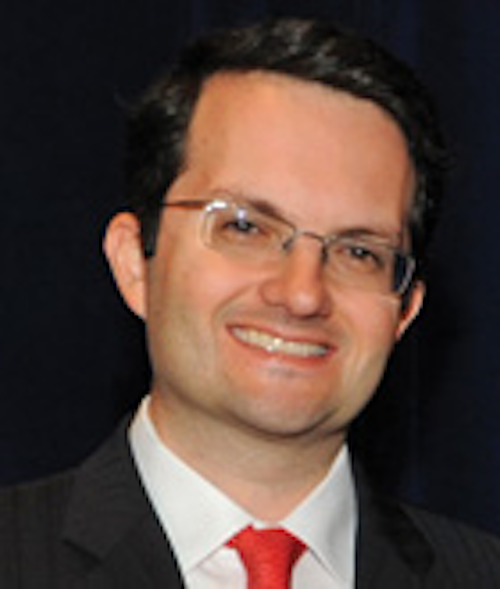 With both the World Cup and Olympics coming to Brazil, the country's service providers are furiously constructing new infrastructure to meet the anticipated needs of both citizens and visitors. Under the direction of FTTH Director André Kriger, Telefónica Vivo got a head start with a fiber to the home (FTTH) program that began in 2008. Kriger took over the program in 2010 and has seen subscriber numbers skyrocket.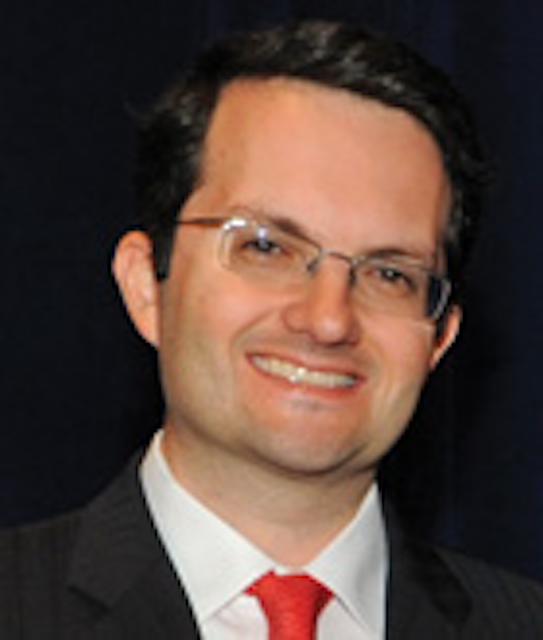 ANDRÉ KRIGER, the FTTH director at Vivo, Telefónica Group's local brand in Brazil, is responsible for Vivo`s fiber to the home network in the São Paulo state concession area.
For his efforts to expand FTTH penetration in Brazil, Kriger received the 2013 FTTXcellence Award at the 2013 FTTH Conference and Expo in Tampa, FL. He is the first recipient of the award from Latin America. Now in its 10th year and cosponsored by Corning Inc. and Lightwave, the FTTXcellence Award recognizes an individual that has significantly expanded the use of optical access technologies in the Americas.
Coincidentally, Lightwave interviewed Kriger in May. Here is a partial transcript of that discussion.
Lightwave: What is the history of FTTH with Vivo?
Kriger: We started out in 2008 when we deployed our first 370,000 homes passed, and it kept growing, and now we have around 1.2 million homes passed. Today we have around 120,000 customers connected.
Where do you expect to be by the end of 2013?
We're growing really fast. We're expanding cities; we already have services in 15 cities within São Paulo state, and we're going to grow in the coverage within those 15 cities and expand in new cities, in about five or six cities by the end of the year. And one of the main drivers of this growth is that we are also deploying IPTV over these fiber to the home infrastructures. So it's not only bandwidth, it's a combined IPTV and bandwidth offering that customers are receiving from us.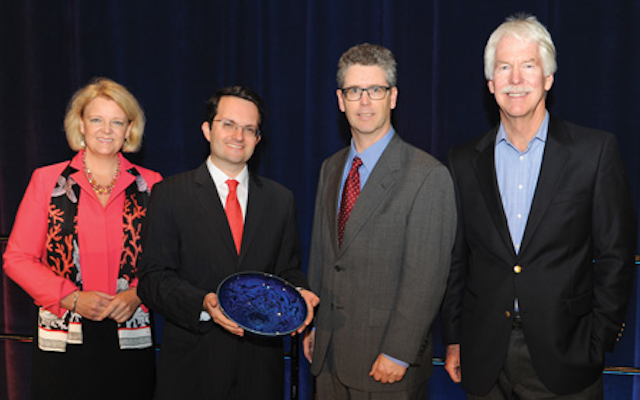 At the 2013 FTTXcellence Award ceremony, André Kriger (second from left) is flanked by Kim Hartwell, senior vice president and chief commercial officer, Corning Telecommunications, Lightwave Editorial Director Stephen Hardy, and US Ignite Executive Director William Wallace.
Our portfolio goes from 25 Mbps to 200 Mbps. This is the highest speed available in Brazil right now.
Are you deploying other services besides IPTV and Internet?
Those are the ones that have critical mass. But we are also deploying other services over the same infrastructure. So, for example, we have services for corporate customers using the fiber to the home GPON network. And for these customers we give QoS [quality of service] assurances and different SLAs [service-level agreements] for repairs and so on. Another service we are deploying is that we're connecting some of our new 4G/LTE base stations to the fiber to the home network.
We have two major vendors, Alcatel-Lucent and Huawei, for the active systems. For the passive network, we have quite a long list of vendors such as Furukawa, Corning, TE – you name it, we buy from them.
How have you managed installation costs?
The installation costs have been decreasing year by year and mainly in two main areas. One is the equipment that goes into the customer premises that we've been able to buy in larger quantities and with simplified materials and so on. And also in the manual labor, because most of cost of installation is not the equipment itself, it's the manual labor involved. And since we're the only relevant fiber to the home operator in Brazil right now, we don't have anywhere else to learn. We have to train our technicians in everything they need to know.
But it's one of the things that we were able to overcome in the last few years. For example, we have what we call Telefónica Fiber to the Home University, where the technicians come, and before they go out in the street to make installations, they have to spend 30 days there for end-to-end training of everything related to fiber to the home deployment. At the end of the training, they have a test. If they're not approved, they don't go to the street; they have to go back to the school and start again.
Has the government promoted broadband deployment or is the responsibility totally on Telefónica?
Up until this year, it was on ourselves. But the government has just released a new incentive package for operators that are deploying high-speed broadband networks in Brazil. And this is something that we are analyzing internally to determine how we can take advantage of it to accelerate our deployments.
More LW Articles
Archived Lightwave Issues