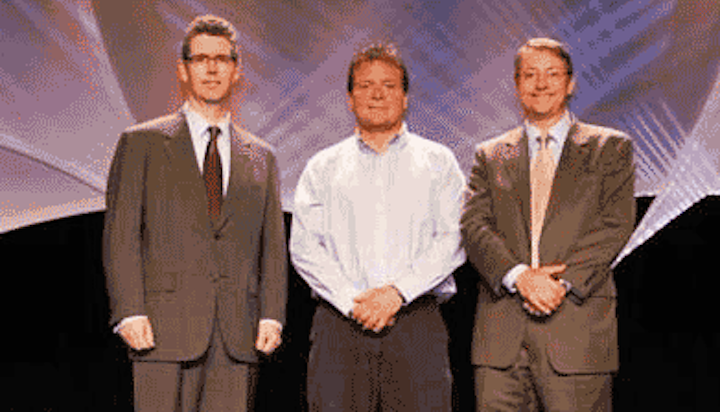 By Stephen Hardy
---
Overview
Ian Williams of TELUS became the first FTTXcellence Award winner from outside of the U.S. for his role in the carrier's greenfield FTTH strategy.
---
Ian Williams has served as design specialist II within the Access Technologies & Outside Plant Support (ATOPS) group of Canadian carrier TELUS for four years. Coincidentally, that's how long TELUS
has been involved with fiber to the home (FTTH) technology.
"It was a proactive measure to look at the bandwidth requirements and kind of futureproof ourselves with fiber," says Williams. "It was a proactive measure to make sure we were in place to compete."
Williams himself proved proactive when it came to FTTH—so much so that he earned the FTTXcellence Award for 2009. The award, which is about to embark on its seventh year, is co-sponsored by fiber and cable manufacturer Corning Inc. (www.corning.com) and Lightwave. It recognizes an individual who has made a significant contribution to the advancement of optical access technology deployment in North America.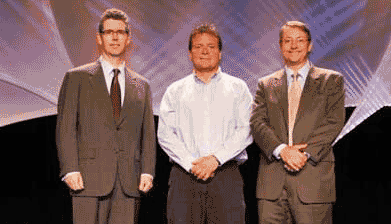 FTTXcellence Award recipient Ian Williams of TELUS Corp. (center) stands flanked by Lightwave Editorial Director and Associate Publisher Stephen Hardy (left) and Mike Genovese, senior vice president and managing director, Americas commercial, at Corning Cable Systems.
Mike Genovese, senior vice president and managing director, Americas commercial, at Corning Cable Systems, made the award announcement during the general session at the 2009 FTTH Conference in Houston, TX, September 29. Williams received a Steuben glass sculpture entitled "Innovation" in recognition of his achievement. In addition, a $5,000 donation was made in his name to One Economy Corp., a global nonprofit organization that helps deliver the benefits of broadband technology and information to low-income people.
"Ian has leveraged innovative technologies that improve GPON deployment speed and provide superior reliability at an affordable cost in his selection of GPON access components," wrote Terry Drummond, manager, ATOPS technology strategy–wireline access, in his nomination of Williams for the award. "Ultimately Ian developed high-value GPON access solutions applicable in the broad diversity of existing access structure and rigorous climatic conditions in TELUS's Canadian ILEC territory."
Those climatic conditions, paired with a wide variety of geographical hurdles, presented Williams and his team with a variety of challenges to implementation of the TELUS greenfield FTTH strategy. Fortunately, Williams had a wealth of experience on which to draw—as well as an ability to learn quickly what's different (and not so different) about optical access technology.
Overcoming challenges
TELUS is a Canadian carrier that offers national wireless and Internet service as well as regional telco services, the last primarily in British Columbia and Alberta. The company formed through a series of mergers—as Williams' career illustrates. He's been with some piece of the company for 30 years, starting with Edmonton Telephones in 1979 (which merged with Alberta Government Telephones, an entity that eventually became TELUS Communications, which itself merged with three other companies to create the current-day carrier) and rising through the company ranks as the carrier expanded.
By 2005, when TELUS was ready to investigate the role FTTH might play in its network, Williams was well positioned to evaluate the technology. TELUS launched its first trial, based on GPON, in 2007. The carrier tested FTTH in Vancouver, Calgary, and Edmonton, using a combination of aerial and underground construction.
The TELUS footprint presented a wide range of obstacles for Williams to overcome. Temperatures, for example, can range from -50°C to +40°C. Geography within the carrier's service area can vary almost as widely, from sand to rock to rain forest to, naturally, frozen ground.
Fortunately, Williams found that many of his crews' existing practices could remain in place. "Because it really comes down to cable, placing cable is no different than it was [in other applications] and splicing fiber is no different than it was," he reports.
But that doesn't mean that FTTH presented nothing new. "It was just the application of using a split and getting used to it and warming up to it—and where to place that split," Williams recalls. "Getting used to the idea of a being passive system all the way from the central office to the side of a customer's home was something that was really hard to get used to—especially going through a splitter in an FDH cabinet."
But this challenge did not deter TELUS from deciding to combine FTTH in greenfield applications with fiber to the node (FTTN) in brownfield. The company now has several urban FTTH deployments, including to multiple dwelling units (MDUs), in such cities as Vancouver and Victoria in British Columbia and Edmonton and Calgary in Alberta. TELUS also has deployments in second-tier areas and is reviewing its options in its Quebec service footprint.
"I'd think on a go-forward basis we're probably strictly looking at greenfield unless otherwise required," says Williams of TELUS's current strategy. "If we're going back in and rebuild a brownfield area—for example, let's say if a plant has deteriorated and such—then I think we would seriously, obviously, have to look at replacing that with a fiber-to-the-home option."
In the two years since the first trials, Williams has helped TELUS evolve its FTTH deployment strategy to better improve service, cut costs, and adapt to the realities of its serving areas. One example is the use of ground-level service boxes rather than pedestals. This strategy helps counter the effects of frost heaves. It also makes the system safer from a more unconventional environmental hazard.
"In the winters, you do have people jumping curbs and running over pedestals," Williams relates. "We wanted to kind of save the integrity of our plant also. So if we have a large amount of fiber in one location, we didn't want to put it in a pedestal above ground where you could shear it off and take out a whole subdivision."
FTTH benefits
Williams has quickly become a fan of FTTH. "Fiber is obviously a lot cheaper than copper, for one thing," he says. "But it's actually the speed of deployment. We can get a subdivision up and spliced in a fairly quick amount of time. And with fiber now, you've got all the quick-connect options, whether it be in your terminals themselves or in the FDHs, where it reduces the amount of labor costs that we face with copper."
He expects TELUS to enjoy further benefits as time passes. "I think the one thing that we haven't seen yet that we're going to see is the operational [savings in] the repair budget," Williams explains. "Copper is so much more sensitive; it's very sensitive to water [for example] and the surroundings. Whereas fiber is quite a bit more forgiving."
Fiber is also more resilient to a rather recent infrastructure hazard: cable theft. Copper theft is becoming a much more frequent occurrence within the TELUS territory, Williams reports. "People don't tend to steal fiber more than once because they'll realize they didn't get anything," he says.
But while thieves may not derive much from fiber, Williams and the customers TELUS serves certainly do. Thanks to Williams and the ATOPS team, this trend should continue for some time to come.
Links to more information
Lightwave Online: TELUS Design Specialist Wins 2009 FTTXcellence Award
Lightwave Channel: 2009 FTTXcellence Award Presentation