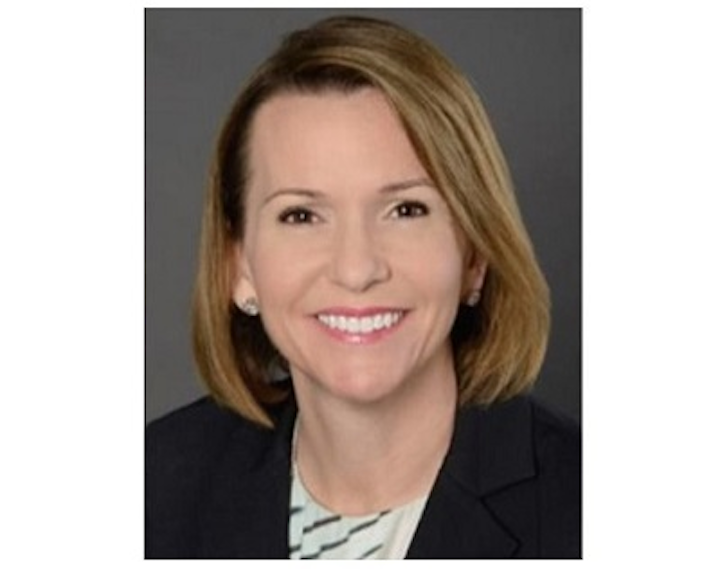 Veronica Bloodworth, senior vice president of construction and engineering for AT&T Services Inc., was named recipient of the 14th Annual FTTXcellence award at the 2017 Fiber Connect event in Orlando, FL. Presented annually by Corning and Lightwave, the FTTXcellence Award recognizes an individual who has significantly advanced the use of optical communications technology in access networks within the Americas. Bloodworth received the award this year for her leadership role in AT&T's fiber to the home (FTTH) deployments that enable the service provider to deliver gigabit broadband to residential and business customers (see, for example, "AT&T Fiber adds eight metros to gigabit broadband count").
Bloodworth was nominated for the award by a colleague. "Mrs. Bloodworth recognizes all-fiber networks provide AT&T with a robust platform on which to expand service opportunities to its customers," wrote the colleague in the nomination form. "The growing bandwidth needs of AT&T's current and future customers rely upon systems that have low operating expenses and high reliability; AT&T Fiber, with Veronica at the helm, supports that cause."
Kim Hartwell, senior vice president and chief commercial officer at Corning, and Lightwave Editorial Director Stephen Hardy made the award announcement as part of the Fiber Broadband Association's awards presentations at the Gaylord Palms Resort and Convention Center in Orlando June 13. Bloodworth was not able to travel to Orlando, but sent a video that was played at the ceremony in which she accepted the award on behalf of her staff and peers who are involved in AT&T's current FTTH roll out and gigabit services deployment.
Bloodworth receives an award made of Stueben glass in recognition of her achievement. In addition, a donation of $5,000 was made in her name to U.S. Ignite, a non-profit organization that fosters the creation of next-generation Internet applications that provide transformative public benefit. Fiber Broadband Association President and CEO Heather Burnett Gold accepted the donation on behalf of U.S. Ignite.
For related articles, visit the FTTx Topic Center.
For more information on FTTx technology and suppliers, visit the Lightwave Buyer's Guide.