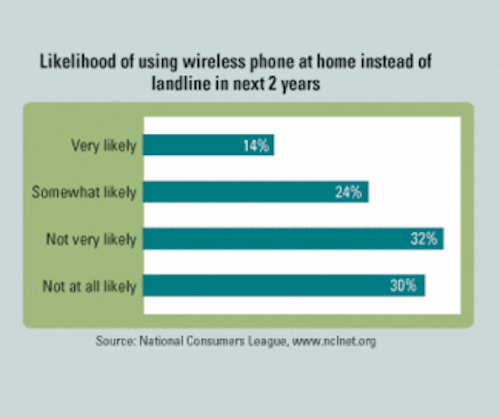 Hundreds of phone companies, local and regional government authorities, utilities, real estate developers, and other organizations around the world have projects underway to install fiber-based broadband access-network technology. They all have the same general goal: offer new services. But they're taking different approaches:
• Fiber to the home (FTTH) versus the curb, node, or building basement.
• PON or active point-to-point transmission.
• Ethernet, ATM, or xDSL.
• IPTV or overlay analog video.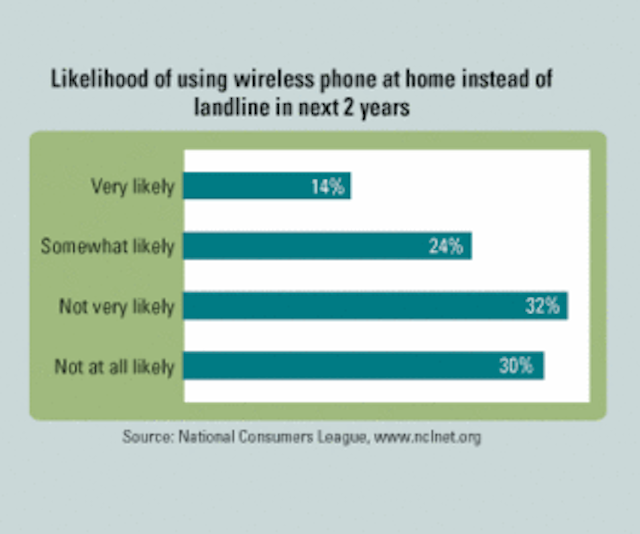 In the next decade, the fiber optics industry may see the emergence of a dominant architecture. Gigabit Ethernet over PON (GEPON) might be a viable candidate for such a long-term consensus. But the next five years will be characterized by a diverse mix of technologies, with some operators likely to change their preference one or more times within that interval. Korea Telecom, for example, already has embarked on several upgrades in the past five years and will be shifting from fiber to the curb (FTTC) to FTTH and what it calls "near-FTTH," which is essentially fiber to the building.
Why don't the operators just do the same thing: settle on a good technology, drive up the manufacturers' volumes, get prices down, and start upgrading every customer? For one thing, the technologies for FTTX are evolving and improving, so operators are cautious about long-lasting decisions. Meanwhile, manufacturers are championing the latest enhancements.
Another big reason for different approaches is the operators face diverse factors in terms of competition, regulation, available infrastructure, demographics, geographic density, and the age or quality of the current copper plant.
But even carriers facing similar market factors make different choices. Within the United States, for example, SBC is building a fiber to the node (FTTN) network, whereas Verizon is deploying FTTP.
The mid-year financial reports for SBC and Verizon showed similar trends. Access lines and revenues from local wireline services continue to decline-developments also encountered by other U.S. LECs. Access lines are declining at annualized rates of 2%-5%. Primary residential-line losses are attributed mainly to competition from wireless and cable TV. Secondary residential-line losses are attributed to the elimination of dialup access lines, the removal of fax lines, and going "all-wireless." One of the Bell companies has estimated that 5%-10% of subscribers are switching to VoIP.
Wireline revenue fluctuations ranged from -0.5% for Verizon to +2% for SBC. This wireline revenue represents a mix of residential and business, local and long-distance, and voice and data services. For the past year or so, Verizon and SBC, like other U.S. LECs, have offset losses in local voice services with growth in long-distance and data services. This prescription cannot be relied on indefinitely.
The National Consumers League (NCL) recently published findings from a survey that covered U.S. consumers' preferences and spending on wireless, wireline, pay TV, Internet, bundling, and other topics. Of interest to the LECs is the finding that 39% of 948 respondents say they were very likely or somewhat likely to give up their landline phone service and use only wireless at home during the next two years. (Of the 1,000 surveyed, 948 have a wireline account.)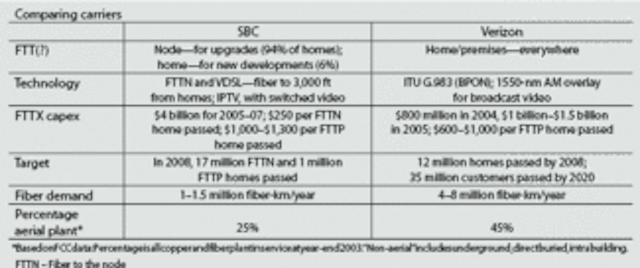 That would represent a more dramatic erosion of the wireline business, if consumers' statements about future behavior can be interpreted as useful indicators. But even if half of the "likely" consumers make this shift to wireless, then it would mean approximately doubling the current rate of wireline-account disconnects.
For the incumbent LEC, a more aggressive strategy is needed: video services, along with bundled packages of video, data, and telephone service. The NCL survey also shows that 38% of 1,000 respondents are now very interested or somewhat interested in being able to buy TV service from a phone company, and that's without knowing anything about price, programming, etc.
The question is how to carry the video. SBC believes it will be more cost-effective to use VDSL to transport switched digital TV. Verizon is emulating the cable TV operators by launching a 750-MHz subcarrier multiplexed signal for video on a separate wavelength. Why such different approaches?
Some industry watchers have suggested that Verizon has more aerial plant than SBC and therefore can use fiber to overlay the copper with less digging, which is a major cost factor. Others have suggested that Verizon has more aging plant and will need to rehab a greater percentage of its lines in the near term anyway.
Another factor is available funds to make the investment. Verizon is the largest phone company and making a relatively small acquisition of MCI. SBC and BellSouth acquired AT&T Wireless, and SBC is acquiring AT&T. SBC is aware that Wall Street may be less receptive to spending what is needed for FTTP upgrades after having spent so much money on acquisitions.
A final factor in explaining the different decisions of Verizon and SBC may be risk tolerance. By extending fiber to the premises, Verizon can claim greater bandwidth potential, but there is less certainty that the heftier investment will be rewarded with better returns. SBC has lower capital expenditures per home passed and per customer and may be fully capable of carrying the same revenue-generating services as Verizon. That may seem less risky.
But SBC's approach may be subject to different risks-that bandwidth requirements ratchet up to levels greater than its network will support. Earlier this summer, I had the opportunity to hear a presentation on Bell Canada's broadband strategy. The company has a goal of providing "abundant bandwidth" to 85% of customers by 2008. Bell Canada's approach has similarities to that of SBC:
• Upgrade existing homes with FTTN, using VDSL2 drops to support IPTV on an interim basis.
• Use fiber to the home for new construction ("cost-effective greenfields") and rehab areas.
Bell Canada will use the FTTN upgrades for a rapid market entrance, but this strategy was described as an interim measure, with the expectation that the triple play market will need more than 25 Mbits/sec in five to 10 years. For this reason, Bell Canada is designing the nodes and distribution plant so that splitters can be added and fiber extended from the node to each home in the future.
But Bell Canada articulated several risks for FTTN. What if the VDSL2 doesn't perform as well as expected, the HDTV market takes off faster than expected, and the MPEG-4 compression isn't adequate to transmit multiple HDTV channels in the available bandwidth? Seeing these risks spelled out, it seems less certain that Verizon has pursued the most expensive alternative.
Given the trend in wireline telephony revenues, the biggest risk may be to take no action. As to whether FTTN or FTTP is safer, we'll have to see how the video services market develops. How would you bet?
Richard Mack is vice president and general manager of KMI Research (Providence, www.kmiresearch.com).