Calix C7 platform targets LECs
Apr 1st, 2003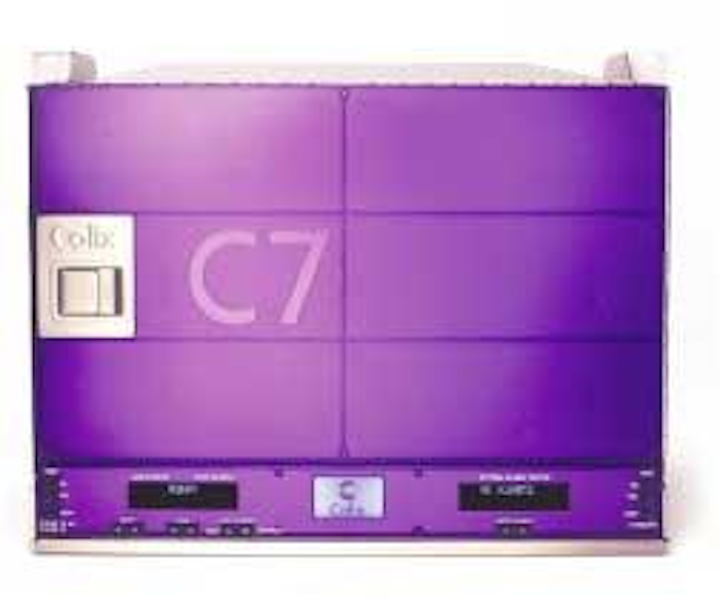 After little more than three years in stealth mode, Petaluma, CA-based Calix has emerged—guns blazing, so to speak. The company's C7 Simplified Services Platform is already NEBS-compliant, OSMINE-certified, and Rural Utilities Service (RUS)-accepted. Five hundred of the systems, including more than 50,000 ports, have been shipped to over 50 customers thus far. But will it find a place among the coveted RBOC community?
The C7 is targeted at U.S. local-exchange carriers; all of the systems shipped to date have gone to telephone companies outside the RBOC space. "For the first time in the existence of many of these companies, they are under considerable pressure," explains Kevin Walsh, vice president of marketing at Calix. "They see declining access lines, as fewer people need a second line for dial-up access to the Internet, as more people use cell phones instead of second lines for telephony, and especially as the cable MSOs [multiservice operators] begin to offer voice services." Moreover, in an attempt to deliver new and existing services, carriers' networks have grown "enormously complex," says Walsh.
Designed for both the access and metro markets, the C7 is unique in that it integrates service access functions, including POTS, DSL, fiber-to-the-home, and Ethernet, with transport functionality, typically SONET OC-3, -12, and -48. The system does the work of broadband digital-loop carriers (DLCs), DSL access multiplexers, next-generation SONET multiplexers, IP routers, Ethernet switches, ATM switches, optical access platforms, and digital crossconnects in a single network element, claims the company.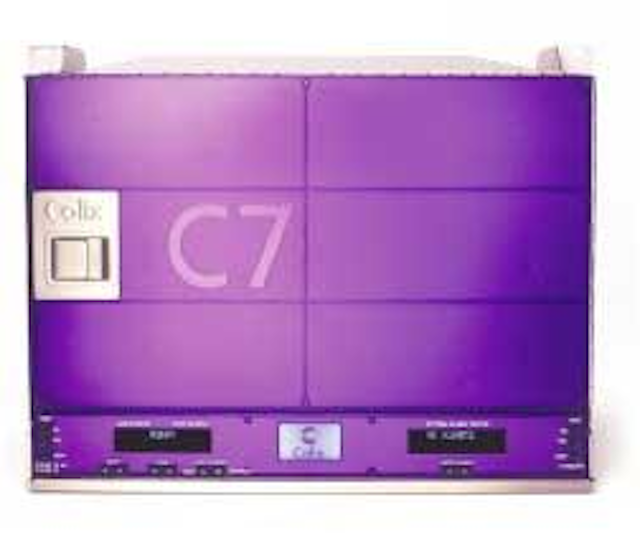 Calix has patented an outside cabinet designedto better dissipate heat, enabling the C7 Simplified Services Platform to withstand "the hot desert floor of Arizona as well as the cold north slopes of Alaska," say company representatives.
The Calix system will also support any mix of TDM circuits, ATM cells, and Ethernet and IP packets. That is critical, says Walsh, because "a basic prerequisite of every carrier is that you have to support everything they currently do in addition to the new stuff they want to do in the future. "
Before carriers can offer new services, however, higher bandwidth is required at the perimeter of the network. The C7 has 200 Gbits/sec of full-duplex, fully redundant backplane capacity that delivers 10 Gbits/sec per slot—three orders of magnitude better than the 100-200-Mbit/sec bandwidth capacity of most telephone companies.
The Calix system also features improved density and a smaller cabinet that can be deployed in service points of presence, central offices, collocations, controlled environment vaults, and on telephone poles. Five Calix C7s will fit in a 7-ft rack. "That gives us great density," says Walsh, "including 2,400 DS-0 or POTS services; 2,400 DSL services; 1,200 Fast Ethernet currently, but that will go to 2,400 also; all the way up to 100 OC-48s in a single rack."
That Calix has gone through the time and expense of OSMINE compliance is indicative of its interest in the RBOC market—but just how likely are the RBOCs to embrace the C7? According to Matt Davis, director of broadband access at the Yankee Group (Boston), the RBOCs are interested in upgrading their DLCs, but whether that takes the form of a Calix box or a line-card upgrade into an existing Alcatel Litespan, for example, remains to be seen. However, Davis suspects it will be the latter.
For now, Calix seems to be following in the footsteps of Advanced Fibre Communications (AFC), which proved itself among independent operating companies before attempting to tackle the RBOC space. "It's a good move to avoid the RBOCs for now," says Davis, who quickly adds, "They are the 'homerun' though, when you look at the percentage of loops they have."