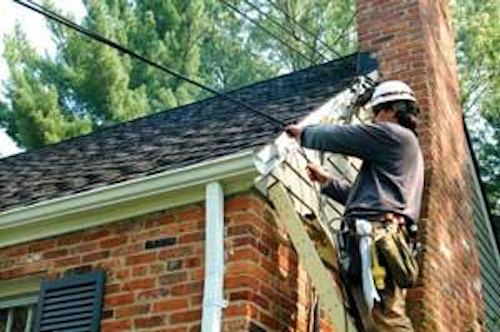 The RBOC trio of Verizon, BellSouth, and AT&T (formerly SBC) has made no secret of its affinity for Gigabit PON (GPON) technology, particularly following the recent release of its jointly developed GPON RFP. In fact, Verizon spokesman Mark Marchand confirms that Verizon will begin deploying some GPON this year. For the municipalities and municipal utility companies who have deployed or are deploying their own fiber-to-the-home (FTTH) networks, this is good news. They are closely monitoring the RBOC's FTTH activities and welcome the economies of scale those deployments will bring.
"The biggest thing that's happened-and it's changed our financial outlook-has been Verizon's entry into the business," contends John Smith, telecommunications director of the Chelan County Public Utility District (PUD) in Washington State. "We've seen the cost of equipment go down dramatically as a result of what they are doing. We absolutely watch the bigger guys. Whatever technology choices they make, we want to kind of stay in sync with them because we want to continue to take advantage of the price breaks and other things their decisions help generate."
According to Mike O'Malley, group marketing manager at Tellabs (Naperville, IL), municipalities and utilities face the same three critical questions that the RBOCs must answer when considering an FTTX deployment. "First, how do I achieve the revenue goals that I have? Which really boils down to video. Second, how do I do it economically? And third, what are my time-to-market issues?"
Any discussion about BPON versus GPON, for example, quickly becomes a discussion about video services and the best way to deliver them, says O'Malley. Video is the big revenue generator for municipalities and incumbent carriers alike; the average U.S. household spends $70 per month on video services, he notes.
Video services also drive the need for increased bandwidth, particularly when HDTV, digital video recording (DVR), and picture-in-picture applications are added to the mix. GPON provides a full 2.5 Gbits/sec downstream, compared with 1.25 Gbits/sec with EPON and 622 Mbits/sec with BPON. On the upstream side, both GPON and EPON offer 1.25 Gbits/sec while BPON supports 155 Mbits/sec.
"From a revenue perspective, you really need to provide on the order of 50 to 100 Mbits/sec of total bandwidth per household," notes O'Malley. "That really comes from two things: First, HDTV is so much more bandwidth hungry than standard-definition TV and second, with the DVR, now you have to account for every person watching TV in the home-the parents down in the family room and the two kids upstairs in their bedrooms. You need to accommodate not only their TV watching, but also the possibility that they are TiVo-ing another broadcast," he adds.
Moreover, GPON is an IP-based network infrastructure, enabling the support for IPTV, which many view as the end game for video service delivery. "Anyone who is building a network today and doesn't take IPTV into consideration is probably a little shortsighted," admits John Griffin, executive vice president of marketing at Optical Solutions (Minneapolis, MN), recently acquired by Calix (Petaluma, CA). "With all of our new players, be they developers or municipalities, the trend seems to be that they have that IPTV bet covered going forward to give their networks some longevity."
Video service delivery proved to be a deciding factor for the small farming community of Windom, MN, population just under 5,000. The city had been in the cable TV business since the passage of the Telecommunications Act in 1996, but its existing coaxial cable infrastructure was nearing obsolescence. "With digital TV and things of that nature on the horizon, we knew that if we wanted to be a competitive provider in that arena, our old infrastructure was going to have to be updated," recalls city administrator Dennis Nelson. "When we started looking at updating it and looking at the costs associated with that update, then of course, we started thinking, 'Okay, are there any additional revenue streams we can bring into place?'"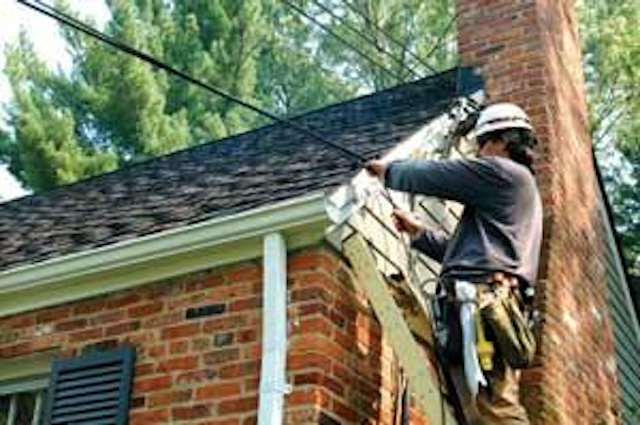 Many municipalities keep a close watch on RBOC optical access plans, if only to see which technologies may move to the fast track of availability.
The city relied on Qwest to provide voice services, but the incumbent was reluctant to offer DSL for high-speed Internet access. Faced with no other option but to build its own residential fiber network, Windom city officials spent a year weighing the various technology choices and consulting with a number of engineering firms before finally narrowing their options to two: fiber-to-the-premise (FTTP) or fiber-in-the-loop (FITL), which means fiber-to-the-curb or neighborhood with a copper connection to the home. In the end, cost was the deciding factor.
"For a town our size, fiber-to-the-premises came out to be about $8.5 million," reports Nelson. "Fiber-in-the-loop came out to be right around $8 million. Our city council said, 'Hey, for half a million dollars, let's put in the Cadillac.' That's how they looked at it."
Windom opted to deploy Optical Solutions' GPON system to provide enough bandwidth for voice, data, and the full suite of IPTV applications.
"Almost all the municipalities are going to start out with the goal of having an open network so that they can have multiple ISPs, multiple IPTV or video providers, and multiple telephony providers deliver services to their communities, and GPON can do that," adds Griffin.
Like the incumbent service providers, municipalities' technology decisions are also driven by economics. Municipalities must leverage their existing infrastructure while taking advantage of the momentum building within the industry at large, says O'Malley. "That's really where the RBOCs come in. It makes a lot of sense from the municipality and utility perspective to take advantage of all the momentum today around BPON to GPON. Plus, the municipalities and utilities can take advantage of all the economies of scale that the RBOCs are driving in terms of their numbers with that technology."
When the Chelan County PUD decided to install a PON, for example, its technology choices were limited: APON or BPON. The county opted for Alcatel's BPON equipment, but Smith stresses that he is "constantly looking at what the roadmap looks like as far as the progression from being BPON to GPON. If we wanted to convert everything to IP, say, in four or five years, we wouldn't be able to do it with our BPON system," he says. "There simply isn't enough bandwidth there. We would have to go to GPON to get enough bandwidth to each subscriber to be able to do the multiroom, high-definition streams of IP video along with video on demand [VoD] and all the other features that really tax the system as far as bandwidth is concerned."
Smith believes Chelan County's migration to GPON is probably another 2 to 3 years down the road, as the county would like to get the most out of its BPON equipment before beginning the conversion. "We'll be a little bit behind Verizon," he says, "but we'll certainly be doing it."
Unlike the incumbents, municipalities and municipal utilities are more comfortable with a longer return on investment (ROI). For them, ROI is not simply a matter of dollars and cents. "We've seen a lot of community benefit from hooking up the hospitals and schools and government facilities," says Smith of Chelan County's FTTH network. "Even though it's probably not economically viable for someone to come in and overbuild in an area where the population density doesn't support multiple sets of infrastructure, someone like a municipality or a utility is well suited for that. We are much more comfortable with long-term payback, and we do take into consideration the benefits to the community that are created by the money that we spend," he adds.
For Burlington, VT, the benefits to the community are immeasurable. "By building our own state-of-the-art telecommunications utility...we're nurturing our city's highly artistic and entrepreneurial culture," explains Burlington's telecommunications director Tim Nulty, who adds that more than 1 out of 10 people in Burlington operate a home-based business. The city's new network supports large-file sharing, streaming video, and other applications at price points 10% to 20% less than the competition, he says.
The community at large was not satisfied with the competitive cable provider, Adelphia, and had actually voted twice to install its own cable system. Then the telecom bubble burst, recalls Jeremy Botcher, technical operations manager, and the city's financing fell through. By the time Burlington officials revisited the concept, new technologies had emerged, including GPON.
"The best thing about GPON compared to some of the other fiber-to-the-home technologies is that it allows us to do high-bandwidth IP services, but it also allows us to do traditional TDM services like POTS," says Botcher. "That was a big deal to us, because we intend to offer both."
Nulty also cites the ability to defer investment as a key benefit of its GPON-based network. "Unlike an active electronics system, passive optics allows us to build the underlying network without having to invest in the electronics side of the home until someone signs up for the services," he says. "Moreover, with GPON, we do not have to invest in or maintain outdoor enclosures that require active power and climate control."
By late spring of this year, Burlington will have completed its full rollout, connecting 16,000 residences and 4,000 businesses for the delivery of voice, video, and data services.
Municipalities and municipal utility companies cannot help but be influenced by the technology trends set by large operators-but those operators are not just limited to the North American RBOCs, asserts Tom Tighe, CEO of Wave7 Optics (Atlanta, GA), whose Trident 7 platform supports IEEE 802.3ah Ethernet in the First Mile as well as GPON. "The RBOCs will set a trend, other large PTTs throughout the world will set a trend, and we'll see that there are two camps lining up with very large operators in both," he says. While the RBOCs-led by Verizon-likely will migrate to GPON, NTT is pushing the deployment of EPON in Japan, and Korea Telecom has taken the lead on WDM-PON deployments.
In other words, GPON isn't the only viable technology option for municipalities, many of whom have opted for an active point-to-point architecture instead of a PON. At the end of the day, municipalities are also influenced by another leading factor: other municipalities.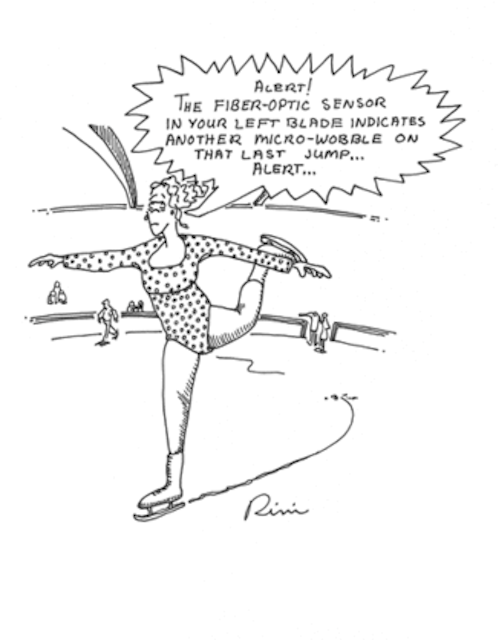 "Ultimately, one of the other pieces of the decision process is where are the successful municipal networks being built, how are they being supported by the equipment supplier, and what success rate is that municipal having in terms of deployments, support, and take rates," says Tighe. "It's not just effectively an EPON or a GPON or a point-to-point. A lot of it has to do with the folks that have blazed the trail before them, how they have done it, and how they have made it successful."