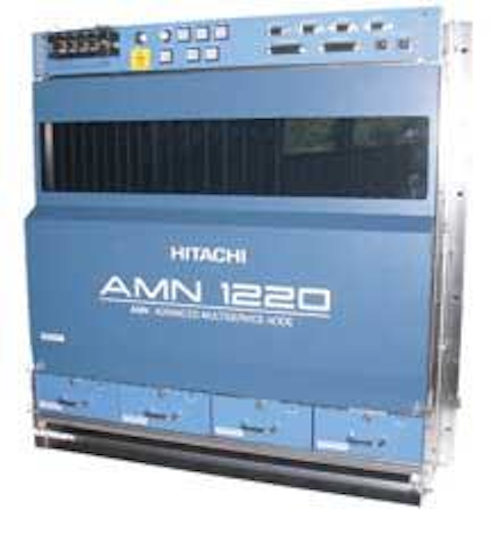 While the deadline for responses to the request for proposals from AT&T, BellSouth, and Verizon for GPON equipment has passed, the speculation surrounding which companies will earn contracts continues. Most touts say the three incumbent BPON suppliers-Tellabs and Motorola at Verizon and Alcatel at AT&T-begin the race with a lap up on the rest of the field. However, the final order of finish, particularly for Verizon's business, and the criteria that will determine which suppliers gain or maintain roles as sources remain a subject of debate.
The three RBOCs once again have bound the tongues of potential suppliers with nondisclosure agreements, so all sources contacted by Lightwave say that information about which firms were asked to respond to the RFP, which firms submitted proposals, and what the RFP contained has been hard to find. Contacted directly, AT&T declined comment, as did Verizon-except to say that the latter expects to deploy GPON equipment by the end of this year, according to Mark Marchand, Verizon's director of media relations.
The consensus among analyst sources is that responses were due in mid-December, although it is believed that some players, particularly companies based outside of the U.S. or responding as partnerships, may have received extensions. The number of companies asked to respond to the RFP is believed to have been in the teens, although the number of companies currently in play, either alone or as part of a team, is believed to have exceeded the number of original invitees. One source suggested that, in addition to the three BPON incumbents, invitees included Cisco, Entrisphere, FlexLight, Fujitsu, Hitachi America, Huawei, NEC America, Nortel, Siemens, and ZTE. Notables missing from this list include Calix (which announced its intention to purchase GPON pioneer Optical Solutions last November) and Lucent; both undoubtedly responded. Other vendors who may have shown an interest include Adtran, ECI Telecom (which supplies BPON equipment to Nortel for resale), Terawave Communications (partnered with Fujitsu), Wave7 Optics, and Zhone Technologies.
Ethernet PON vendors also may have raised their hands, although their chances for success do not appear significant. "I'm sure people pitched EPON solutions or hybrid solutions, but the document was specifically focused on GPON," offers Ken Twist, vice president of technical consulting and broadband network strategies, Ovum-RHK.
While hesitant to guarantee success for all three incumbents, analysts agree that Alcatel, Tellabs, and Motorola are well positioned to repeat their BPON success. "I think it's theirs to lose, especially Alcatel. I think they're a shoo in," says Michael Howard, principal analyst at Infonetics Research.
"I would be very surprised if Alcatel was not involved in the AT&T/SBC roll out. I'd be pretty surprised if Motorola was not involved with Verizon. And I'd be surprised if Tellabs wasn't involved either," adds Jason Marcheck, senior analyst, wireless and optical infrastructure, Current Analysis.
Tellabs may be the most vulnerable of the three, although not because of the well-publicized software issues encountered in the early stages of its BPON equipment delivery. "If equipment were failing out in the field consistently, meaning service was being interrupted, then that's a big issue. But supply-chain stuff, it's always painful, everybody goes through it, and it's just a question of whether you can resolve it to the satisfaction of your customer," says Twist, echoing the general consensus. "In Tellabs case, I think it's been done."
However, the analysts say that Verizon's primary vendor has fallen behind the other two incumbents in terms of GPON product development. While Alcatel and Motorola have introduced GPON systems-Alcatel, the 7342 ISAM FTTU optical line terminal (OLT), and Motorola, the AXS2200 OLT, both with accompanying optical network terminals (ONTs)-Tellabs has yet to officially unveil comparable products. The company has hinted at a new generation of equipment; a November 2005 article in its company publication Emerge mentions a Tellabs 8865 GPON OLT and 1600-712 Single Family GPON Home ONT. Yet the analysts caution that if Tellabs significantly lags the other vendors or its customer's timelines, the door may open for a new primary source at Verizon.
Yet the situation at Tellabs does not appear desperate just yet. "It's my sense with all three of them coming to the table with at least what on paper looks to be good, solid GPON solutions, it would be surprising to me if any one of the three don't get business," reaffirmed Marcheck.
Any new company that manages to gain a seat at the PON table will likely be a large one, the analysts say.
"I think the NEMs [network equipment manufacturers] that are going to win this are the ones that can demonstrate a migration from BPON to GPON, ones that can demonstrate scalability, and more importantly ones that have the infrastructure to provide outsourcing types of services," comments Becky Watson, program manager, convergence strategies and network architectures, at Stratecast Partners, a division of Frost & Sullivan. Time to market may be the most critical issue, she adds. Taken together, "that typically does point to the larger NEMs," she says.
In fact, "scale" represented the most often used criterion among the analysts when discussing dark horse candidates. Hitachi and Fujitsu received nods from more than one analyst as having the combination of production resources and product capabilities to put forth an enticing proposal, while NEC, Lucent, and Siemens also earned kudos from at least one source. Conversely, more than one analyst questioned the ability of GPON early bird FlexLight to meet the scale requirements, at least on its own.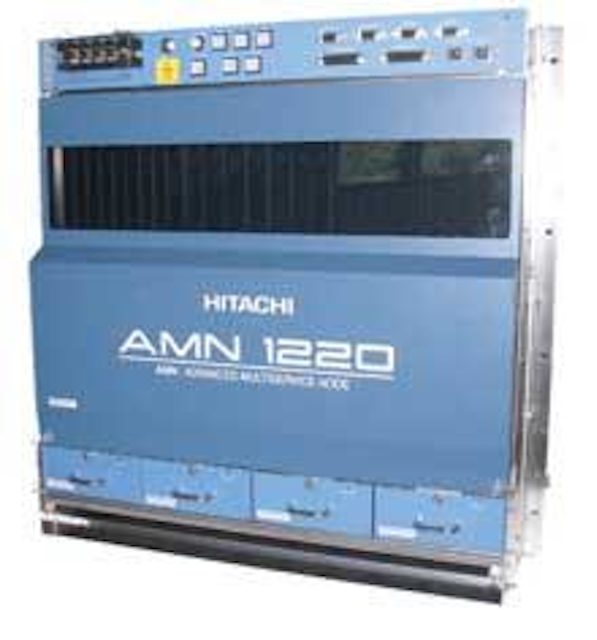 Vendors such as Hitachi America, which offers the AMN 1220 OLT, face an uphill-but not impossible-battle to unseat the BPON incumbents in the RBOC GPON competition.
Nortel and Calix garnered the widest disparity of opinion, mainly because the analysts couldn't determine whether they were working separately (as suggested by Chris Umiastowski, an analyst with TD Newcrest) or together (as they did in winning an award from Sprint Nextel). In fact, both scenarios may be in play, suggested Teresa Mastrangelo, principal analyst at broadbandtrends.com, a service of The Windsor Oaks Group LLC.
The best bet for smaller companies comes from partnerships or subcontract work, the analysts believe. Howard, for one, predicts that at least one RBOC will purchase its OLTs and ONTs separately, with the ONTs coming from multiple sources.
Of course, it won't matter how big a company is if it can't meet the RBOCs' price and performance requirements. The analysts don't believe that getting prices within the carriers' range of expectations will be impossible-just painful. "I think we'll definitely see forward pricing," Howard predicts. "The contracts that get written will be for probably three-year commitments to get pricing levels down close to what the carriers are demanding for their business models."
That said, the fact that GPON is fairly new means that the carriers may have to give a bit, at least in the early years. "What I expect will happen is that they will review what can be provided in terms of costing for what has been spec'ed in the RFP," surmises Twist. "Some of the specifications for the optics, for example, the expectations are pretty aggressive from what I understand on what the pricing may be. So if vendors cannot meet certain price expectations to provide the level of technical rigor an operator wants, they may relax the technical requirements."
According to Mastrangelo, who says she has seen a copy of at least some of them, those requirements include support of 2.4 Gbits/sec downstream and 1.25 Gbits/sec upstream, as well as a possible preference for 32-way splitting, with 64-way split support as an option. One of the most eye-opening parts of the requirements was the fact that the RBOCs described 13 different ONTs that they'd have interest in fielding. One could tell from the home-wiring interface which ONTs Verizon wanted-those were based on the Multimedia over Coax Alliance specifications, which Mastrangelo suggested are expensive to license-and which ones might be of interest to AT&T. These last were based on the Home Phoneline Networking Alliance interface.
Not surprisingly, the requirements also included support for IPTV and, in three out of the four single-family ONTs, an RF video overlay, as well as discussions about SIP agents and H.248 to augment future voice services. VDSL2 interoperability with multiple chip vendors also must be demonstrated.
The VDSL2 support may be for more than just applications involving multiple dwelling units. "The difference in this RFP from the BPON [RFP] was that BPON was all about fiber to the premises/fiber to the home," she adds. "This one, they actually acknowledge the use of GPON to feed fiber-to-the-curb systems. So for the first time we see some real input, for lack of a better term, from BellSouth." This may bode well for a contract award from BellSouth this time after all.
Interestingly, Mastrangelo says that the requirements document called for all products to be generally available by this April 3. Another major milestone is that winning OLT vendors must make their specifications available to third-party ONT vendors by September 1, and that the OLT suppliers must demonstrate interoperability with two ONT vendors of the RBOCs' choosing by the end of March 2007.
The requirements appear to open the door for either partnerships or a new round of vendors when it comes to ONT supply, she believes. An indoor ONT described in the requirements might provide an opportunity for Asian vendors, she says.
The analysts have varying opinions about when the RBOCs might make a decision, with Mastrangelo suggesting a short list might be reached late this month or early in March on one hand and Howard suggesting the August timeframe if the carriers aren't in a hurry.
Meanwhile, a large number of GPON equipment vendors will hold their breath in anticipation.