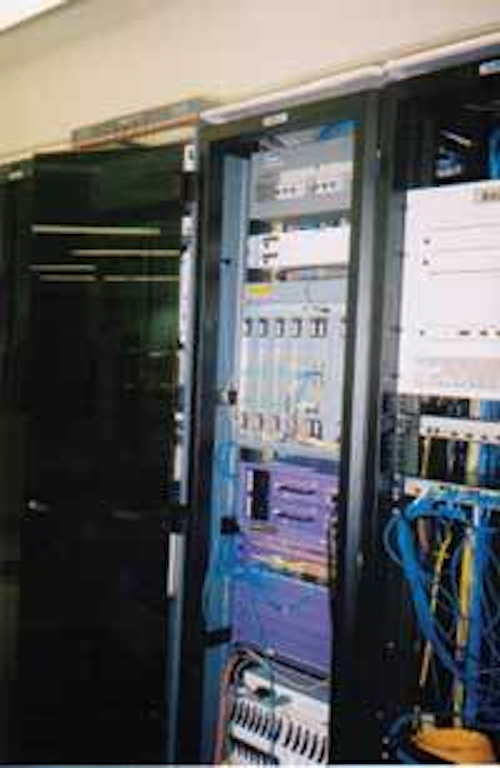 The IEEE 802 LAN/MAN Standards Committee is expected to agree to pursue a new, higher-speed version of the Ethernet PON (EPON) 802.3ah standard at this month's plenary session, which will be held the week of March 5-10 in Denver, CO. Chip and systems vendors as well as industry observers say the committee will create a study group to explore a new specification that would increase downstream data rates from the current 1 Gbit/sec to 10 Gbits/sec. However, these sources did not agree on how many steps that journey will require and what the accompanying upstream rates might be.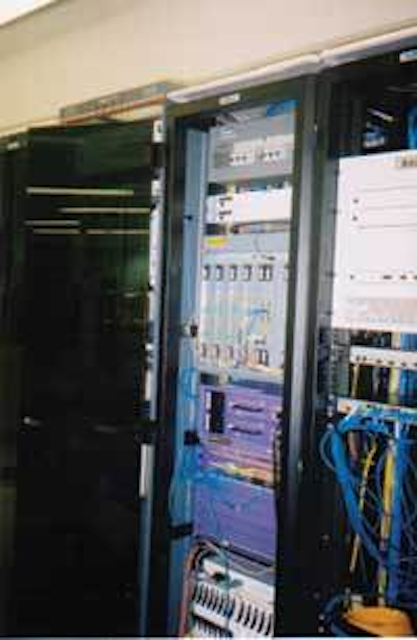 With EPON systems now in wide deployment, carriers and vendors are lining up behind an effort to increase transmission rates to 10 Gbits/sec.
Several companies have already announced their intentions to present during the Denver meeting as part of what is termed a "call for interest." The companies include Agilent, Centillium, Conexant, China Telecom, Delta Electronics, ETRI, Fiberxon, Immenstar, ITRI, KDDI, Korea Telecom, Mitsubishi Electric, Salira, Sumitomo Electric, Teknovus, Telecom Malaysia, and the UNH Interoperability Laboratory.
The need for a next-generation EPON standard appears motivated by a combination of carrier requirements and market positioning.
"The carriers want a smooth transition plan to higher speeds," says Rex Nadon, CEO of EPON chip vendor Teknovus (Petaluma, CA), in explanation of the first factor. Teknovus announced in January a roadmap effort to 10-Gbit/sec EPON with one such carrier, KDDI of Japan. "They put the plant on the poles and in the ground, and they want to be able to utilize that same plant for the next 20 years, and they want to get more and more speed out of it without having to rip up the central office or the ONU [optical network unit] side. They want to be able to use the same management software; they want to be able to use the same OAM&P; they want be able to use the same service model-they just want it to scale to higher speeds, primarily for more video channels."
According to Tom Warner, CTO of EPON systems supplier Alloptic Inc. (Livermore, CA), carriers have begun to look at 100 Mbits/sec to each subscriber as the benchmark for future services, in particular unicast IPTV. If you reach 64 subscribers per PON, that adds up to 6.4 Gbits/sec and a requirement for a 10-Gbit/sec network.
Michael Howard, principal analyst at Infonetics Research (Campbell, CA), concurs that carriers would like to see an avenue to higher speeds. However, he believes supplier marketing concerns will drive a 10-Gbit/sec EPON standards effort as well. "Most of the EPON manufacturers that don't have a GPON [offering] would like to have an EPON that has an equal or higher speed than the 2.5-G[bit/sec] GPON," he believes. This belief appears to have credibility, as both Nadon and Warner mentioned the benefits of surpassing GPON capabilities in discussing the potential new standard.
While the three sources agree on the drivers for a new EPON specification, they disagree on what form that specification should take. Nadon, Warner, and other Alloptic sources favor a straight jump to 10 Gbits/sec, particularly for downstream transmission. "We believe 10G is the right thing," says Warner. "To me it doesn't make sense to do anything else."
"I think the jump from 1 gig to 10 gig immediately would probably be too big," counters Howard. "But certainly I'm sure there are ways for them to define, in a 10-gig EPON standard, an option for 2.5 gigs or 5 or 10." Howard says the intermediate steps would enable vendors to take advantage of existing optoelectronic offerings that are less expensive than current 10-Gbit/sec devices. The lower speed thresholds would enable suppliers to more easily meet the cost targets carriers are expected to set, which Howard puts at below $500 per ONU (the interface box that resides at the customer premises). "I don't think that you'll be able to get a 10-gig home connection in that price range in the next three or four years," says. "Why define a faster EPON if it's totally unaffordable for several years?"
Nadon thinks that some carriers, particularly in Japan, will want even cheaper ONUs, perhaps in the $50 range. Thus, if the standard calls for symmetrical 10-Gbit/sec transmission, rapid cost reduction would be a necessity-and Nadon reports such efforts are already underway and should prove successful. "It's a combination of co-opting existing technology and modifying it for cost-effectiveness," he points out. "It's not about inventing new fundamental physical technology. It's about cost reducing and tuning technology to meet the demands of higher speed."
One way around the cost problem would be to create an asymmetrical specification. "One of the approaches being talked about is 10G down, 1G up," reveals Ketan Gadkari, manager of optical product development at Alloptic. "So you don't have the expensive 10-gig laser at each ONU." Such a specification would require only an upgrade of the ONU receiver, making the transition significantly less expensive.
The speed with which the IEEE completes a new EPON standard depends on how many specifications the organization decides to tackle. A specification that calls for 10 Gbits/sec only on the downstream end should prove relatively straightforward to create, the Alloptic sources contend. "If it's bidirectional 10-gig, then obviously the burst-mode nature of the upstream direction might create some technical difficulties that will have to be overcome," says Gadkari.
Otherwise, Nadon doesn't expect significant hurdles. "The concept that we will be recommending [in the roadmap] will be a PON that is logically compatible with today's 1.25-gig technology," he asserts. "It will do the thing that IEEE has always done best, which is to select PHY technology, interface technology, forward error correction, and encoding technologies that exist and have already been proven…then integrate them into a specification. So you have a specification that is eminently implementable using today's technology, without having to do fundamental research and start over."
With this in mind, both Teknovus and Alloptic have already begun work on 10-Gbit/sec EPON technology. Nadon believes that a standard could be in place by the first half of 2008; however, technology should beat the new standard to market. "The chip is pretty much the easy part," he concludes. "So this is not something where people will be waiting until '08 to start thinking about making chips. The leaders will have product in a very aggressive way."
A notice on the IEEE 802.3 web site states, "It is our current view that the higher-speed EPON specification will only focus on defining a new PHY, leaving other EPON sublayers unchanged." If this statement proves true, a new set of specifications-and enhanced EPON technology-should appear rather quickly.