By Werner Daum
Multimode optical fibers are becoming increasingly attractive for a variety of applications including industrial and automotive data links and buses. Category A3 fibers (IEC 60793-2-30), which have large cladding diameters (230 to 380 µm), a step-index profile glass core, and a plastic cladding present a good compromise between fiber flexibility while still achieving efficient and low-cost coupling to active components and acceptable connector alignment tolerances. Such fibers exhibit excellent mechanical behavior, such as high tensile strength, high resistance to moisture, and low sensitivity to microbends. Another attractive feature is that these fibers can operate over the harsh automotive temperature range of -65° to +125°C.
In a similar way, the above is also valid for category A2 fibers (IEC 60793-2-20) with cladding diameters ranging from 140 to 280 µm, a step-index or quasi step-index profile glass core, and a glass cladding. A2 and A3 fibers are competing for some applications with category A4 fibers (IEC 60793-2-30) made with a step, multistep, or graded-index polymer core and polymer cladding. The revised A4 fiber standard was published in March 2006 (see Standards Watch, Lightwave, May 2006, page 12). Having accomplished that, IEC SC86A/WG1 is now revising the standards related to A2 and A3 fibers.
IEC 60793-2-20 ("Optical fibres - Product specifications-Sectional specification for category A2 multimode fibres") and IEC 60793-2-30 ("Optical fibres - Product specifications-Sectional specification for category A3 multimode fibres") will contain dimensional, mechanical, transmission, and environmental requirements with special focus on industrial and automotive applications. Both documents are now being circulated as "Committee Draft for Vote" to the national member organizations of the IEC.
The documents are intended to aid quality improvements, ensure the capability to perform the right measurements, and enhance the comparability of measurement and test results. They are intended to facilitate and improve the understanding between manufacturers, suppliers, system designers, and users regarding the use of multimode fibers for short-range optical data communication systems.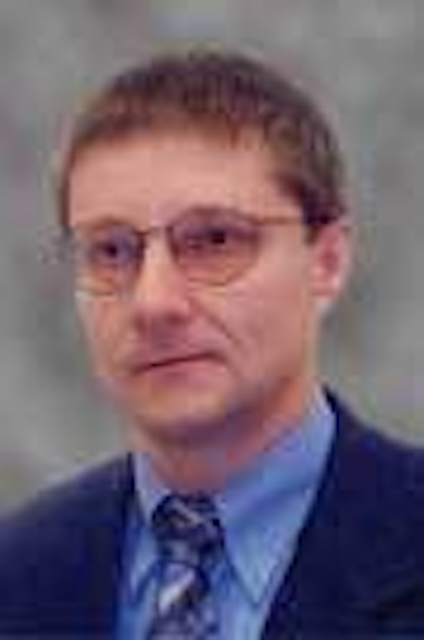 Werner Daum is head of the Measurement and Testing Technology, Sensors Division of the Federal Institute for Materials Research and Testing (BAM) in Germany. He can be reached at werner.daum@bam.de.