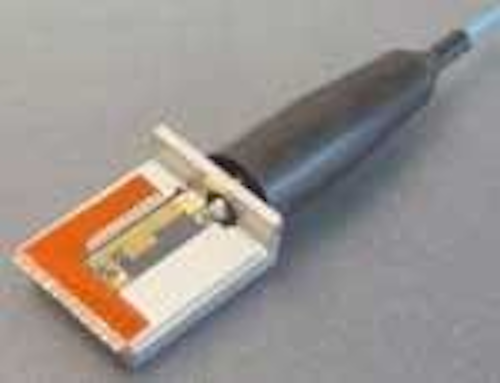 While prevailing wisdom suggests that Asia and the United States represent the two main markets for fiber to the premises (FTTP) equipment, vendors on and off the show floor at September's European Conference on Optical Communications in Stockholm were eager to discuss Europe's role in the global marketplace. From cable and component supply to carriers pursuing "do it yourself" trenching, FTTP in Europe reflects both worldwide trends and features distinctive to the region.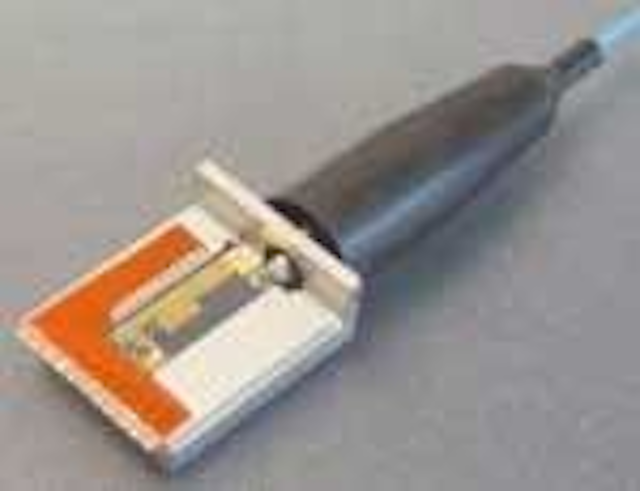 NKT Integration has
incorporated planar-lightwave-circuit technology in the PON transceivers it co-developed with Samsung Electronics. NKT plans to offer BPON, EPON, and GPON devices.
ECOC's venue gave many of the discussions a Scandinavian flavor. Anders A. Johansson, product manager for Ericsson Network Technologies' (Stockholm) Ribbonet cabling system, provided an overview of fiber to the home (FTTH) in the region the first day of the event during the ECOC Market Forum (co-sponsored by Lightwave's sister publication, FibreSystems Europe in Association with Lightwave Europe). Johansson sees the Scandinavian market in terms familiar to followers of FTTP in the United States: Upstart carriers, many of them utilities or municipalities, are using the technology to provide an alternative to the incumbent carriers, who in turn are starting to look at FTTH to stave off the threat these new service providers present. Johansson listed Svenska Bostäder of Sweden and Lyse Energi and Agder Energy of Norway in the former camp, with Sweden's TeliaSonera and Bredbandsbolaget, Denmark's TDC, and Norway's Telenor as examples of incumbents.
A typical FTTH offering includes 10 Mbits/sec of Internet access, 25-40 channels of digital television, IP telephony, and video on demand, according to Johansson. Monthly fees range from 35 to 90 euros, with connection fees of from 400 to 1,400 euros. Some carriers offer customers the option of digging their own trenches from the side of their house to the road to lower their connection fees, he said.
Johansson's company has actively promoted Ethernet-based approaches to FTTP; it paired with Alloptic in pursuit of the U.S. RBOC programs. Ericsson also is strong in FTTP cabling via its Ribbonet blown fiber product. While blown fiber appears most frequently in premises applications in the U.S., Ericsson's business management director, Per Thorkildsen, reports the company has successfully used the technology in outside plant applications throughout Scandinavia and in Italy, Spain, the Netherlands, Iceland, and Korea.
Ericsson is not unique in this approach. British Telecom has a patent on the technology (BT Exact offered a presentation touting blown cabling for FTTP during the conference); Pirelli (with its Sirocco offering) and Emtelle (which offers the FibreFlow system) represent major European-based competitors using the technology. Emtelle in particular has targeted the FTTH arena, boasting deployments throughout Europe as well as in Australia, Malaysia, and the United States.
Returning to Sweden, the country also hosts a company on the systems end of the FTTP equation. PacketFront (Stockholm) recently has found homes for its Broadband Ethernet Control System (BECS) in a pair of Dutch FTTP projects. The BECS control and provisioning system facilitates a network operator's ability to support multiple service providers over the same infrastructure, even enabling users to switch providers and services themselves. The company will work with the construction firm Volker Wessels to install BECS in the Ons Net triple-play FTTH network in the Dutch city of Nuenens. The network is designed to reach 8,000 homes; 7,200 homes have already signed up for connection, according to PacketFront. Meanwhile, Kenniswijk BV will install the BECS system as part of an FTTH project in Eindhoven, Netherlands. The Kenniswijk project is part of a Dutch Ministry of Economic Affairs effort to investigate broadband technology. The project will monitor, among other things, how the provision of voice, video, and data services stimulates the development of nontraditional services and applications such as e-health and distance learning.
European component companies also focused on FTTP at ECOC. Teem Photonics (Grenoble, France) has incorporated its planar-lightwave- circuit (PLC) technology into splitters for the FTTP market, following a trend that's manifest worldwide (see Lightwave, "PLC technology arrayed for wider application," July 2004, p. 37). Meanwhile, NKT Integration (Birkerød, Denmark) displayed bidirectional triplexer transceivers based on a PLC approach that exploits embedded filters. The NKTI 400 series was jointly developed with Korea's Samsung Electronics and uses passive alignment integration processes developed by Hymite (Lyngby, Denmark). According to Dr. Husain Imam, customer-solution manager at NKT, the transceivers will reach the sampling stage this month, with general availability slated for the first quarter of next year. At the time of the show, NKT and Samsung (which provides the active portions of the transceiver) had yet to reach a decision on whether the transceivers would be jointly marketed by the two firms.
Infineon also displayed its bidirectional FTTP transceivers at ECOC, perhaps for the last time anywhere before the sale of the Fiber Optic Business Unit to Finisar officially concludes.
Finally, Alight Technologies (Farum, Denmark) introduced a technology it claims will increase the output power of VCSELs. While Dirk Jessen, the company's new vice president of business development, declined to provide complete details, he did say Alight thinks it can use photonic bandgap technology to enlarge the aperture of VCSELs without sacrificing singlemode performance. Alight believes it can help achieve 10 mW of output power and extend VCSEL wavelengths to the 1310 and 1490 nm now commonly used in PONs. Jessen says it is unlikely the company will get into the VCSEL business; instead, it will likely work with an existing supplier.
While the European market is frequently overlooked in analyst discussions of FTTP, that has more to do with future potential-which isn't as great as that offered by the United States-than current status. In its inaugural press release this past March, the Fibre to the Home Council-Europe quoted a Yankee Group study that put Western European FTTH connections at 400,000 homes last year, a figure less than Japan's but significantly greater than U.S. connections at the same point in time. In addition, the market research and analysis firm predicts that figure will grow 60% annually until at least 2008. Judging by the information presented at ECOC, vendors on the continent plan to market their products globally while standing ready to serve their home requirements as they develop.